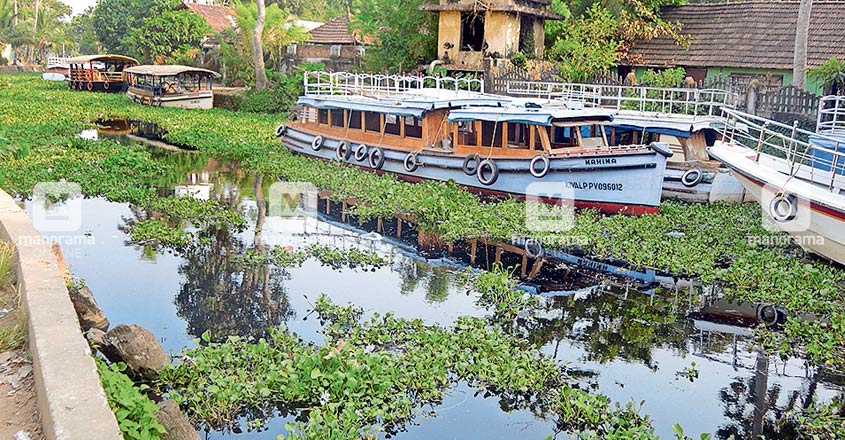 Kottayam: Even as a major move to revive rivers in the Kottayam district is well on water levels in them have plunged with the onset of summer season.
The situation is so alarming that the water gauges installed at Mundakkayam Crossway in the Manimala River cannot take readings at present as the water is below the level of the scale. The water gauges were installed by the Hydrology wing of the Water Resources Department.
Though the local water supply projects have not been affected so far, officials warned of a crisis if the present heat conditions persist.
Muvattupuzha River
Giving a relief for at least some residents in the district, water level has not fallen much in the Muvattupuzha River as water is being released into it from the dam of the Idukki Hydro-Electric Project.
Manimala River
In Manimala River, several stretches are dry with the water level barely knee-high at Mundakkayam. However, thanks to check dams, water is available at its stretches in Mundakkayam, Pazhayidam and Erumely and Manimala areas. Still, the bottom of the river can be seen even at the deepest parts.
Manimala River is 90 km long and has a catchment area of 847 sq km.
Meenachil River
With summer intensifying, the Meenachil River has dried up in its eastern sections, affecting the flow. In Erattupetta and Poonjar, water is available only at its check dams.
The water level has dropped significantly at Ambara and Bharananganam areas too. Water shortage is felt also in the western part of the river where intrusion of saline water poses an additional threat.
The 78-km-long Meenachil River has a catchment area of 1.272 sq km.
Both Manimala and Meenachil rivers do not have dams. Earlier it was reported the Water Resources Department would soon start a study to identify suitable land to build two dams across these rivers which wind their way through many parts of Kottayam district.
Meanwhile, an extensive cleaning and dredging of various water bodies across four municipal zones and 34 panchayats in Kottayam district has been on since last year as part of the Meenachilar– Meenantharayar–Kodoorar project.