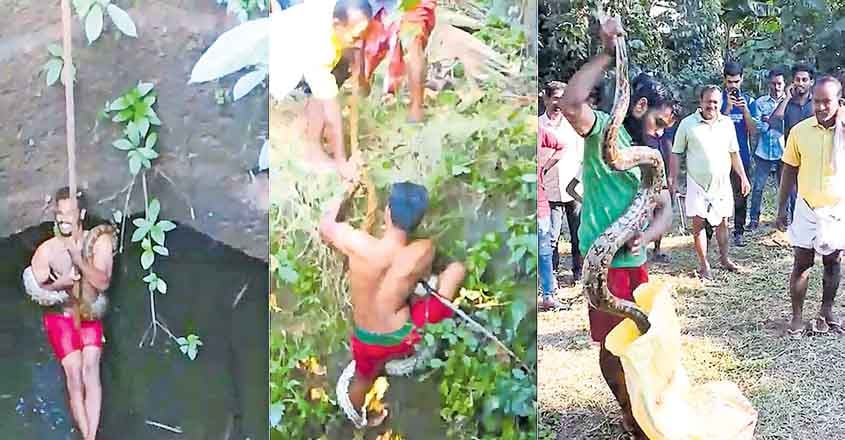 Thrissur: Sreekuttan, a forest watcher, has become a star on social media after a video of him rescuing a python from a well went viral. The visuals show Sreekuttan, a native of Peravannam in Thrissur, hanging by a rope with the python coiling around him.
The forest watcher had arrived at the spot after local people informed him of the matter.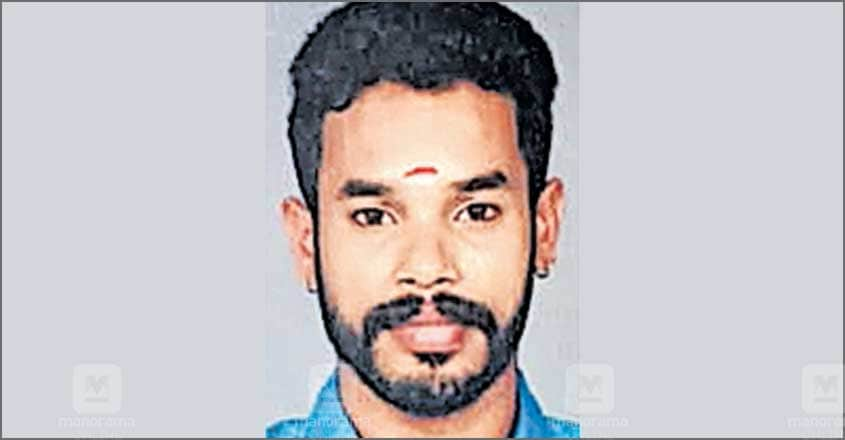 When Sreekuttan reached the top, another man tried to offer him a hand to come out of the well. However, the rescuer slipped and fell back into the water. This scene was circulated in the social media with the caption that Sreekuttan had met with an accident while saving the snake.
In reality, Sreekuttan is safe and sound. "Everyone, including my friends, scolded me for engaging in this dangerous activity. But I was just doing my job," said Sreekuttan after the rescue act.
Sreekuttan told Manorama News that he had earlier similarly saved a king cobra from a well. Other animals that have been offered a fresh lease of life thanks to Sreekuttan include deer, wild boar and fox.