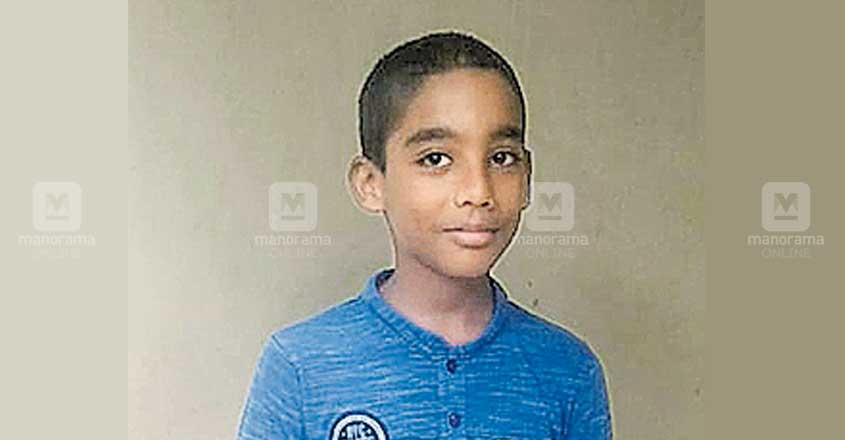 Puthanpeedika: A class VIII student saved the lives of four women, including his mother, who had come in contact with a live electric wire.
A native of Kanjany in Thrissur, Adwaith Rajeesh is a student of the Manalur Government High School. The boy had the presence of mind to quickly act upon the learnings from his last year's class at the moment of crisis.
His mother Dhanya, 38, came in contact with the electric wire while she was trying to pluck jackfruits from the tree using an iron pole. Dhanya's mother Lalitha, 68; sister Shubha, 40; and neighbour Rosy rushed to help her but got electrocuted.
Adwaith, who was playing nearby, also came to his mother's aide. When he touched his mother's attire, he also suffered a minor electric shock. He then immediately picked up a tile piece that was lying around and slammed it on the iron pole, and all four were rescued.
But Dhanya fell unconscious. After giving first aid, she was rushed to the hospital at Olari.