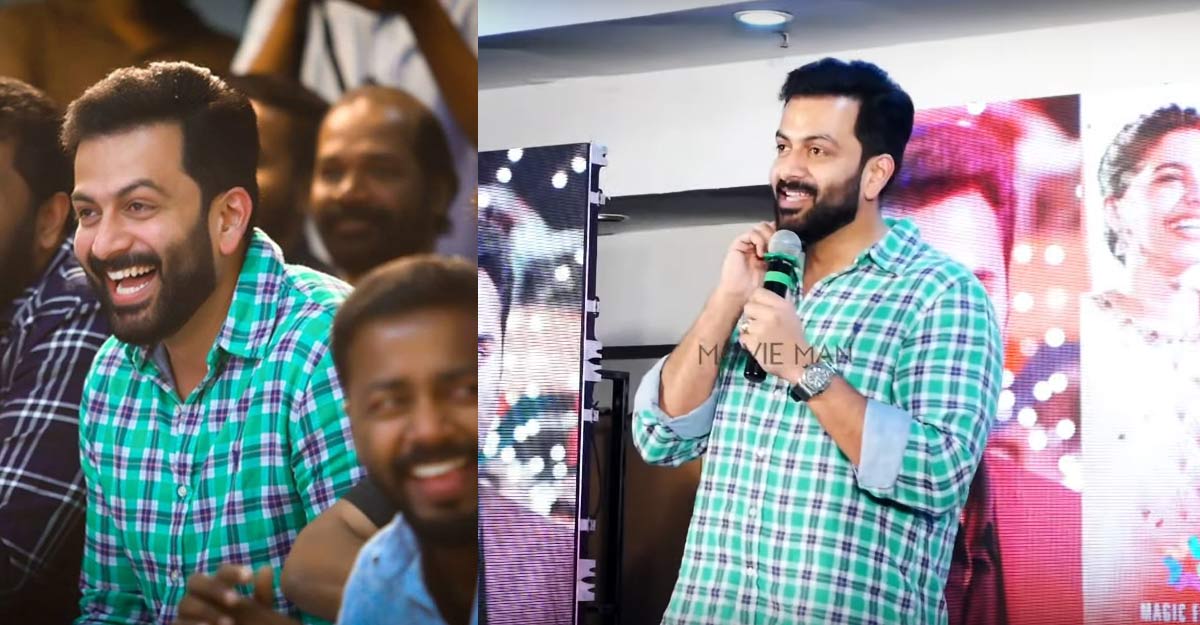 After helming his directorial debut, actor Prithviraj is back in action. Brother's day, which marks the directorial debut of actor Kalabhavan Shajohn will see Prithviraj Sukumaran playing the lead.
Ahead of it's release, the makers of the movie held a get-together event where all the major crew were seen. At the function, Prithviraj talked about the movie, Kalabhavan Shajohn and more.
Making fun of the producer of the movie, Listin Stephen, Prithviraj mentioned that he makes sure to organize a get-together for the crew members with each of his movie. "Listin has a commendable sense of humour but he never gets a platform and hence he organizes events like these," he said.
Not a Prithviraj film
Applauding Shajohn's work, Prithviraj said, "Brother's day is complete Shajohn film. This movie does not have major twists, dark mood or even English usage but is a fun-filled entertainer with ample dose of action and humor."
It was during the shoot of Oozham that Shajohn approached Prithvi for the film with the script. "It took about 4-5 hours for him to read the script for him. When mimicry turned actors read the script, there's no need for them to mention the cast as they would mimck them and one could easily understand. After reading the script, he asked to recommend to any directors he would like. But the, I told him that I shall act in the movie provided that you direct this film," he said.
Further jokingly he added, "At that time, I was planning to direct a movie and why should I alone know the pains of being a director, let him too suffer. But after I acted in the movie, I can say that he is a good technician and I can also assure that this won't be his last directorial venture."
Post Lucifer stage
"After Lucifer, I was very careful in choosing projects. I wanted that Brother's day should be the very next film which I should be acting after Lucifer. Because after directing Lucifer, I was physically exhausted and wanted to relax myself. Brother's Day turned out to be a relief period for me as when each time I came out of my caravan and saw Shajohn sweating as a director, I felt glad," said Prithvi and laughed out.
Mentioning about other mimicry-artistes turned directors, Prithviraj said, "Nadirshah for his first directorial venture had approached me, so did Shahjohn. Kottayam Naseer have done a script and have made me hear it already. Ramesh Pisharody has already turned one and now only Tiny Tom is left."
Prithvi also stated that he very rarely get to work in entertainers and said, "It's not that easy to create fun-entertainers as it does not need a thought provoking process rather should engage the audience the entire time. So it needs a good craft work and story writing."
Listin Stephen is bankrolling the film under his banner Magic Frames on a budget of Rs 15 crores. Miya, Aishwarya Lekshmi, Prayaga Rose Martin and Aima Sebastian have been roped in to play the female leads in this film whcih will hit screens this Onam.