Among Mollywood's most versatile actors who could perform all kinds of roles with ease, Dulquer Salmaan is definitely a favourite pick for many.
Dulquer Salmaan, has all the necessary qualities to be rightly labelled as a star as well as the style icon who could drive his fans crazy. The best part about the rising superstar is that the actor has got a pan-global appeal which makes him different from his contemporaries.
Also read: 10 reasons why Dulquer Salmaan is emerging as an undisputed youth icon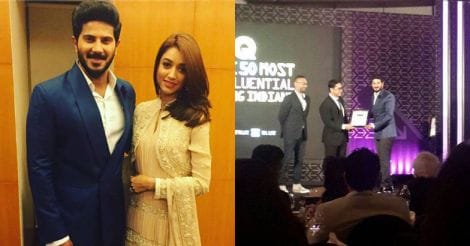 Dulquer and wife pose for a pic before the event (L) and Dulquer receiving the award from Aamir (R)
Now, there is one more reason to cheer for all his fans paving way for his growing popularity. Actor Dulquer Salmaan has been listed among the 50 most influential young Indians, according to a list published by GQ Magazine. Yes, you heard it right!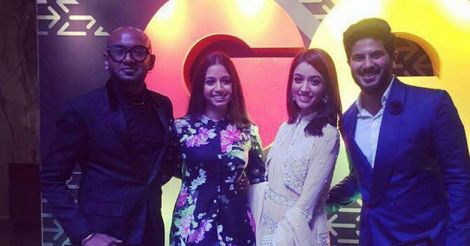 From L: Benny Deyaal, his wife cathy, Amal and Dulquer
The actor has been placed at the fourth position in the list of most influential young artistes in India overtaking the likes of people like Virat Kohli and Ranveer Singh. Singer Benny Deyal has been placed at the 2nd position.
The event held on Saturday saw Dulquer Salmaan receiving the award from Bollywood's Mr Perfectionist Aamir Khan. Indeed a proud moment.
Onmanorama congratulate Dulquer Salmaan on this great achievement.