The life of Alisha Thomas the singer is as sweet as the pure rhythm of a song. That musical energy helped her slip effortlessly into the rich, rhythmic harmony of Chennai, far from the glitter of life in the United States. Alisha sang the Donu Donu Donu... song in the Dhanush-starrer  Maari. The young singer has also sizzled in the musical extravaganzas by masters like A.R. Rahman. Very few people know the fact that Alisha, who is all set to storm the Telugu, Tamil and Hindi scenes with songs in those languages, is a Malayali. Alisha shares with us her musical journey so far.
The world of song at age five
I was born and brought up in the United States. I entered the world of music through church choirs. I started learning Carnatic music from the age of five. Despite brief breaks, I studied Carnatic music for nearly 10 years. That is the strength of my music. I later learned western music – at various stages. Sharing stage with touring singers from Kerala and the music troupes in the US helped me a lot as a singer. I got trained in piano and guitar as well. I have even sung backstage for dance debut recitals occasionally.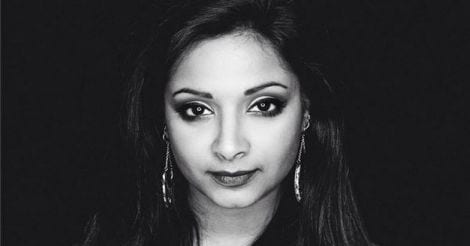 Alisha Thomas
To Chennai seeking song
I worked with many companies after earning a degree in business administration. But when I realized that singing is my true passion, I set out for Chennai. Even when I was in the US, my mind was filled with our indigenous music. That is how I reached Chennai two years back. I enrolled at A.R. Rahman's Music Conservatory. While studying there, I became part of many projects for several music directors.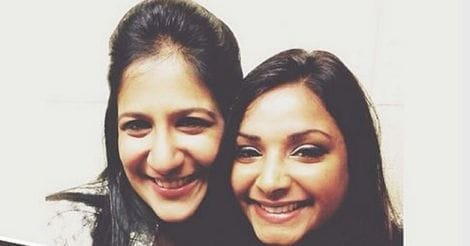 Alisha(R) with Shweta Menon
Maari fetched me fame
Getting a chance to sing in films even before completing a year in the city was the most wonderful experience. I sang the Donu Donu Donu... song along with music director Aniruddh Ravichandran in the movie Mari. The song penned by Dhanush is a fast-paced number with western influence. When the movie hit the theaters, I started getting opportunities to share the stage with stalwarts including A.R. Rahman.
The sweetness of Malayalam
When artists from Kerala come to American shores, I perform on stage with them. I can never forget appearing on stage in US with singing legend K.J. Yesudas in 2008 and 2009. I have also been on stage with K.S. Chitra and Vijay Yesudas. I have traveled all over the world with my music. Although I know the new songs and western style quite well, I still prefer the old melodies. I listen often to old numbers by Lata Mangeshkar and Asha Bhosle. Among the new crop of music directors, my favorite is undoubtedly A.R. Rahman.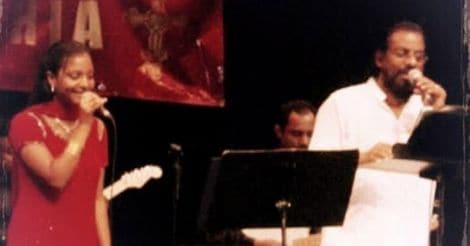 File photo/Instagram: Alisha singing along with KJ Yesudas in 2007
Language is no barrier
Having been trained in Carnatic music from a young age, language was never a barrier for me. I sing mostly in Tamil, Telugu and Hindi languages. I am yet to get a call from Malayalam though; I certainly hope to get one before long. I also do independent songs. And I write songs – all in English. Very soon my own song will be out.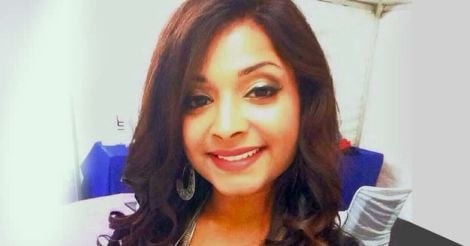 'While studying at A.R. Rahman's Music Conservatory, I became part of many projects for several music directors', says Alisha
Family is my source of strength
My family lives in Washington, USA. Father Mathew Thomas and mother Nancy are US federal government employees. They all enjoy music but mine is not a family of music aficionados. That is why I earned a degree in business administration and worked to earn a living despite having learned music quite early on. My family supported me when I discovered that music was my calling. The support given by my parents has gone a long way in empowering me in my musical journey. They are the ones who are most elated when people listen to my songs and appreciate them.