Amal Neerad spent his childhood in Kottayam. Both his parents were working in Kochi, his mother in the Advocate General's Office and his father a professor in the Maharaja's College. Amal and his younger sister hardly got to see their parents who left early in the morning to catch a train to Kochi. By the time they returned, the children would be asleep.
Eventually, the family shifted to Kochi but his father kept on returning to Kottayam on some pretext, Amal reminisced.  Prof. CR Omanakuttan even named his new house 'Thirunakkara'.
Amal has returned to Kottayam, too. In CMS College to shoot his new movie with Dulquer Salmaan, Amal became nostalgic. "This college was the cause of my birth," he said. His father and mother met in CMS College. Prof. Omanakuttan accompanied his son to the college on the first day of the shoot.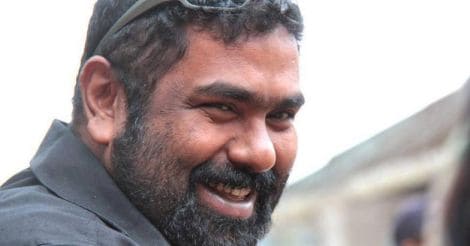 The movie is not yet named.
"It is not intentional. This movie is very pleasant. I have not zeroed in on a title that conveys the feeling. I am waiting for it," Amal said.
Is it a family movie?
"As far as I am considered, I have made only family movies, from my debut 'Big B' to the latest 'Iyyobinte Pusthakam'. These movies were meant to entertain the audience. The new movie is also a complete family entertainer," he said.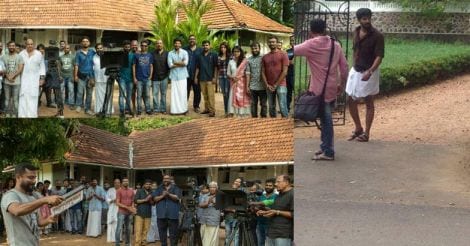 What about heroism?
"A hero is someone who does things differently. That could be at the level of a superman. Or at the level of the short man in my film 'Kullante Bharya'. So I am not confused about the element of heroism I need in my movie," Amal added.
Can we expect another Kottayam Kunjachan?
"Let me be clear. It is not a movie about the typical Kottayam characters. Dulquer is playing a youngster from Pala who gets involved in the current political and social situations. My protagonist is also exposed to the artistic and literary culture of the 'City of Letters'. Of course Dulquer is wearing a mundu but it is not a part of any typical character. He has appeared in a mundu in Kullante Bharya too.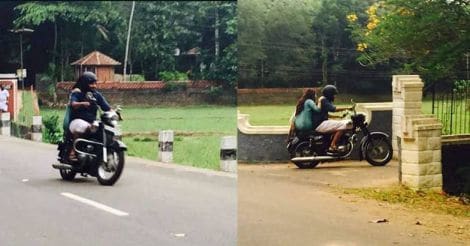 He is doing it because the character demands so. We are more familiar with the 'achayans' who crack jokes in a toddy shop. But there are other characters here who we can connect with more easily. Dulquer's character is one such youngster who can connect to even me or scriptwriter Shibin Francis," he said.
Amal always tries to reinvent himself. "Whether it be Kullante Bharya or Iyyobinte Pusthakam I want my new movie to be made by a new Amal Neerad. That does not happen always for a variety of reasons. Even now, I want to make a pathbreaking movie," he said.
Amal had invited actors who speak the Kottayam dialect for the new movie. He was flooded by applications. He selected more than 100 newcomers after a month-long audition at Thodupuzha and Pala.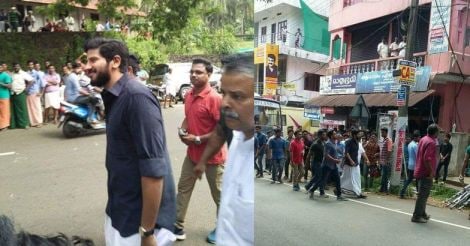 So how does Dulquer fare with the Kottayam lingo?
Amal Neerad laughed off the question. "You can see it for yourself," he said.