Sticking around in the movie industry after getting a big break is never an easy one. However, there are a lucky few who manage to not only stick around, but do it with style. Anu Emmanuel is one among those few.
Just four years after playing the role of a ninth standard student in Jayaram-starrer Swapna Sanchari, Anu is all set to make a come back to Mollywood playing the leading lady in Nivin Pauly's upcoming Action Hero Biju, directed by Abrid Shine.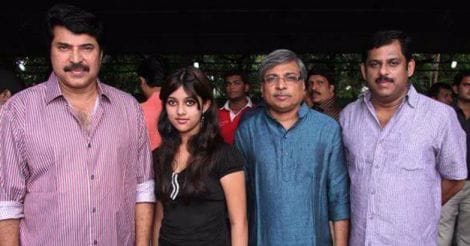 Anu with Mammootty, Kamal and Thankachan Emmanuel
The social media is already blown over by the cute-to-hot transformation of the artiste, who bears an uncanny resemblance to American model and actress Nargis Fakhri.
Yes, some people are late bloomers and it may take them a little longer to hit their stride as far as their looks go.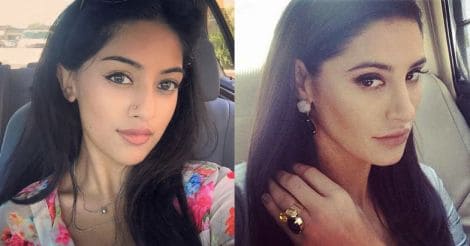 Anu bears an uncanny resemblance to model and actress Nargis Fakhri
The daughter of producer Thankachan Emmanuel, Anu had been pursuing her studies abroad all the while. Although she has done two years of schooling in Kerala, Anu left for US to finish her studies.
However, the Texas life hasn't made her one bit less of a Malayalee, as is evident from her good command over Malayalam.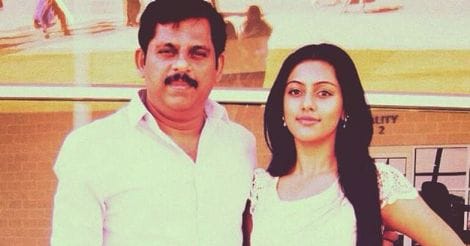 Anu with father and producer Thankachan Emmanuel
"I acted in Swapna Sanchari, not just because my father was part of the project but I always wanted to be in the acting field. I was passionate about it since my childhood and really wanted to be in the filmdom," says Anu.
Talking about her latest project, Anu said, "It happened all of a sudden and I was least expecting..That too to play the lead role opposite to an actor like Nivin Pauly. I had become a huge Nivin fan after watching Premam. It was then that Abrid saw my profile and rang me up with this offer."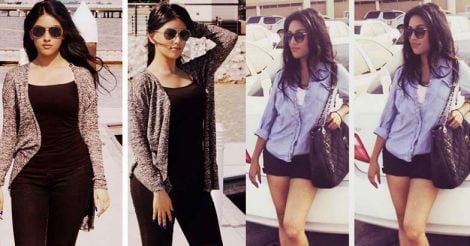 I was always passionate about acting, said Anu
Action Hero Biju marks the second collaboration of Nivin and Abrid, who had earlier teamed up for 1983. The movie will also be the debut production venture of Nivin Pauly.