Happy Wedding narrates a humorous trip to a wedding. Directed by debutant Omar, who has little experience behind the camera, the movie has several new faces apart from a few from the Premam cast.
Omar shares his Happy Wedding experience:
A comedy
The movie is made to make the audience—irrespective of the background—laugh. IT narrates the tale of a man's break-up with his lover, and his trip to see a girl on his family's insistence. Saju Wilson, who excelled in Neram and Preman plays the lead character, supported by Sharaffuddin, Soubin Shahir, Justin John and others. Anu Sithara and Drishya play the female leads.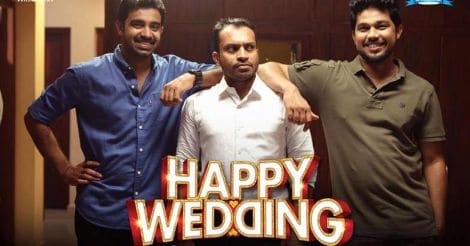 Poster of the movie
The cinema connect
Though I am attached to cinema from a younger age itself, I don't have any experience in filmmaking except that I used to regularly watch movies. I took my BTech in Civil Engineering from Royal Engineering College in Thrissur and was later busy with work. The story of Happy Wedding occurred to me some two years ago. I discussed it with several people before making the movie. I have earlier made a few short films using mobile phones.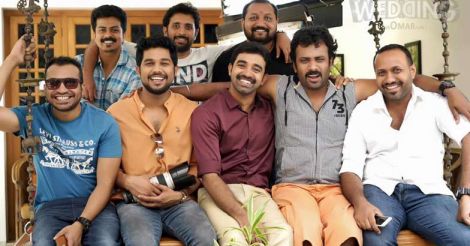 'Happy Wedding' team with the director
For the young
Most people connected with this movie are new faces, except for a few actors. I had decided not to cast lead actors in the movie, and approached Siju Wilson and others. Nazir Ali agreed to produce the movie and during the post-production work, Eros Group expressed willingness to distribute the film. Though the movie became 'hold over' in several theaters due to poor response in the first week of release, it was screened again after people received it wholeheartedly.
Prameesh Vijayan and K. C. Maneesh did the script for Omar's story. While Sinu Sidharth wielded the camera, Dilip Dennis edited the movie.