A new ad with Shah Rukh Khan, a new film with Saif Ali Khan, a new music album with Hrithik Roshan; Isha Talwar's career graph is rising to new heights. Though from Mumbai, her first ad was in Malayalam as is the case with her film debut. After her first ad for 'Dhathri' appeared on TV, she soon appeared in Thattathin Marayathu.
A vegetarian, Isha relishes various kinds of Puttu at actor Dileep's joint, 'Dhe Puttu.' She is also a great fan of the traditional 'sadya' and relishes 'payasam' as well as 'rasam.'
She speaks to us about her career:
Association with the Khans
I worked with King Khan in an ad for Bigbasket. The film with Saif Ali Khan, Kaalakanthi, is to be released soon. It is more like Kerala Cafe, made of many stories weaved into a single narration. As far as I am concerned, I have only started my career and I enjoy films and ads equally.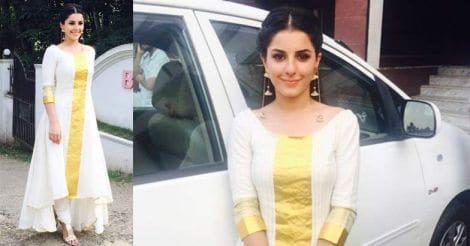 After having done a handful of films in South, Isha Talwar will be making her Bollywood debut opposite Saif Ali Khan
Entry through Television
I was first offered an ad by TVC Factory and the ad I did for Yahoo grabbed attention at the national level. I was then studying at Mumbai St Xavier's and used to work as a dancer at Terence Lewis Studio for my pocket money. That is how I got a role as a dancer in the Yahoo ad. Then I was approached for ads by Bacardi, Centre Fresh, Cadbury's, VIP Sky Bags and so on.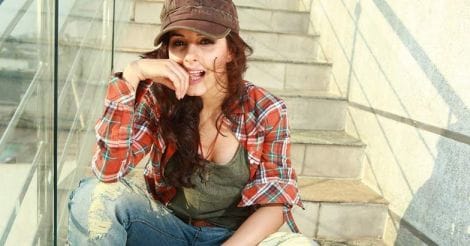 Creating a self identity
My father Vinod Talwar is a producer and director in Bollywood. I have not tried for films under that label. He never used to discuss films at home. He was an associate director with Boney Kapoor for a long time. When I told him that I was interested in films, he asked me to make a career all by myself. He supported me, but never approached anyone in the film industry for my sake. That has helped me a lot.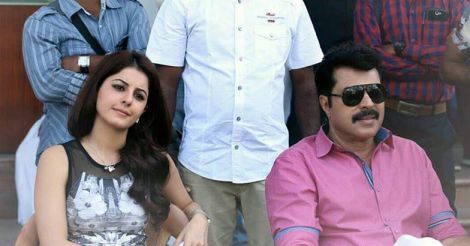 Isha Talwar and Mammootty on the sets of 'Bhaskar the Rascal'
Managing money
You need to decide on how much you save and spend because it is a personal choice. I believe saving a bit and having some bank balance is a good habit.