Bollywood fans have been eagerly waiting for Kajol's return to the silver screen for half-a-decade, and they finally have their wish granted, with Diwale set to release this week.
Directed by Rohit Shetty, Dilwale also brings Shah Rukh Khan and Kajol together almost six years after My Name is Khan, the Karan Johar film in which the star jodi was seen onscreen the last time.
Onmanorama spoke to the actress ahead of the release of Dilwale, where she discussed love, films, taking time away from family and much more.
Kajol has been part of several hit Bollywood romantic dramas over the years, most of them also featuring Shah Rukh, but the actress says real love is nothing like what you generally see in films, and is in fact all about being there for your partner unconditionally.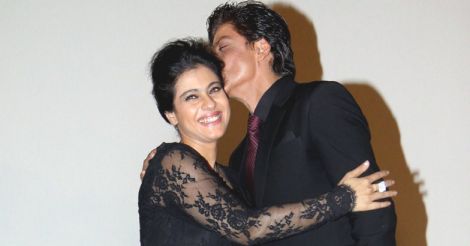 'Dilwale' stars Kajol and Shah Rukh Khan
"Love is caring. It's how you show people you love them, how you care about them in daily actions. It's an everyday thing. It's consistency," Kajol told Onmanorama.
"It's not like a once in a year thing. It's not like only on Valentine's Day, I will say I love you, I will give you a red rose, and it makes up for the other 364 days where you do nothing. I think love has to do with that - where you have these gestures, where somebody always stands up for you and say that I support you and I'm behind you."
The Padma Shri winner also revealed why she decided against doing too many films after her comeback and stressed that for her, it's always been family over career.
"I don't want to do a film unless I believe in it, unless I absolutely feel it's worth my time and effort. If you want to do a good job, you have to love it that much. It's really important. I have a family, I have kids. So to take my time away from them, it really has to be something really big and special."
Kajol also said that she never liked the name of the iconic Dilwale Dulhaniya Le Jayenge, starring Shah Rukh and her since it gave away the gist of the film.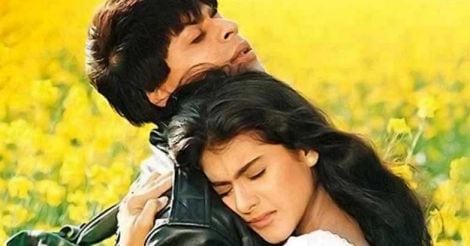 A still from 'Dilwale Dulhaniya Le Jayenge'
"Yes, I didn't like the name Dilwale Dulhaniya Le Jayenge. It was too long. You are giving away the story in the title itself. I thought why should people come and watch a film if the title tells you the entire story," she pointed out.
"But no, Dilwale wasn't my choice either. It was Rohit and Shah Rukh who came up with the name. I didn't have a say. But I'm happy it's short."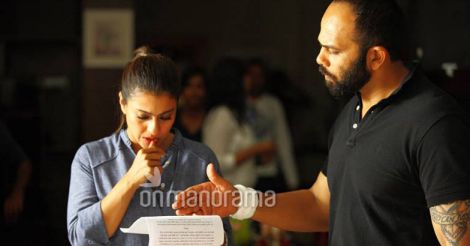 Kajol with Rohit Shetty on the sets of 'Dilwale'
Dilwale has been touted as a romantic musical action comedy and has an ensemble cast which include Varun Dhawan, Kriti Sanon, Boman Irani, Vinod Khanna and Kabir Bedi, apart from the two leads.
The film will hit the screens worldwide on December 18.
Catch Shah Rukh and Kajol at their candid best on Mazhavil Manorama on Saturday, December 19.