"Unprofessional and unethical," said director Kamal when asked about actor Vidya Balan's decision to drop out of his ambitious biopic on Kamala Surayya aka Kamala Das aka Madhavikutty. "What else can I say about her backing out of the project after all preparations for shooting had been done, without even citing a clear reason?"
Kamal's plan to make a movie on the legendary writer triggered a guessing game on who could portray the role on screen. When Kamal revealed his choice, movie fans were excited. Vidya Balan seemed apt to play Surayya. The actor's first-look photos went viral.
However, there was a twist in the tale. The actor who traces her roots to Kerala suddenly opted out of the project. All her spokesman would say was she differed with the director regarding the approach to filming.
So what next? Who will bring Aami alive? "The project is still on. We have not zeroed in anyone to play the part of Madhavikutty. I will decide it in consultation with the producer," Kamal said.
'Excellent script'
"I had been talking to Vidya about the project for over a year. I met her in Mumbai. I sent her the script. I arranged someone to read the script to her. She even said it was an excellent script," Kamal said.
The director went ahead and conducted a photo shoot and planned the costumes for the actor. Other actors were also fixed.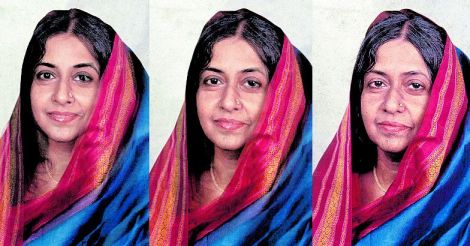 "We were on track to start shooting at Ottappalam in December. A week before the shooting was to start, Vidya told me she can't do it. She texted me that she was unable to be the character," he said.
Kamal said he did not know if the actor had any disagreements regarding the script. "If she had any differences, she would have said it earlier. She did not have to wait until the shooting was about to start. To be honest, I still don't know the real reason for her withdrawal," he said.
Controversial themes
The stalling of the movie coincided with an offensive against Kamal for his stand in a controversy related to the compulsory rendering of National Anthem before every show in every movie hall.
"I don't think Vidya backed out because of such controversies. It is very unlikely. But I doubt if she wanted to dissociate with the project because she was concerned about the themes in the script like the conversion of Kamala Das," he said.
A bit of flashback: Vidya got her first break as a lead actor in a Kamal movie. The movie, named Chakram, originally featured Mohanlal and Dileep. The shooting was stalled after 16 days though. The movie was later completed with Prithviraj and Meera Jasmine in the lead roles.