Breaking into movie business is tough sledding, more so if you want to get behind the camera when you are all of 20. Who in their right mind would want to invest in the movie of a greenhorn, knowing it's a risky business? Well, somewhere in Tamil Nadu, a father did, and that marked the birth of a burgeoning talent in Kollywood – Karthick Naren.
"I spent around six months in Chennai looking out for a producer...but no one was ready to invest on the passions of a 20-year-old," debutante filmmaker Karthick Naren told Onmanorama following the success of his very first movie Dhuruvangal Pathinaaru.
"Your age is always compared to your knowledge and experience. My age factor hindered the progress of my movie in many stages. But post production, I realized that the fact that it's a movie made by a 21-year-old pulled the crowd to theaters," says Naren.
Although just one-movie old, Naren has already been elevated to the row of mainstream filmmakers in Kollywood, thanks to the wide acceptance for D16. Having conceived the concept for his first movie at the age of 17, Naren wrote the script all by himself before deciding to make it into a movie.
"The plot was inspired from a real life incident. I conceived it when I was doing my Class 12. I knew that film making is not for everyone, it is hard to pursue and sustain...but I somehow got the conviction that this is my profession and this is what I love. I think that is when my love for cinema started," he says with a smile.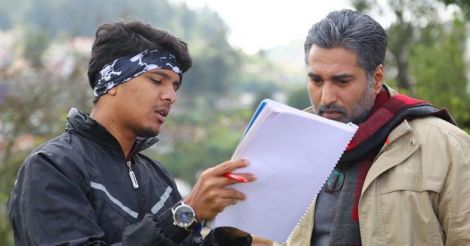 Born to a teacher-couple, Karthick is a graduate in mechanical engineering. "I wasn't interested in what I studied. Everybody knew that. I seldom attended classes and I did more short films than assignments. But somehow, I had some really supportive people around me as friends, teachers and my parents – without whom I wouldn't be here," says Naren.
A big fan of Hollywood filmmaker Christopher Nolan, Naren loves the 'Interstellar' director's technique of keeping the climax explicit and taking audience to it through a good plot. "Once a viewer completes thinking about the full movie, from beginning to end, that is when he realizes if he got something out of it or not. That is how I conceived the climax of D16," he adds.
Naren spent almost half a year in Chennai approaching various producers with his completed script. "I used to feel hurt." – he says – "Right from the time I started approaching producers and artistes for my movie, everybody seemed to be so worried about my age." However, post production, the movie became a talking point just because of the filmmaker's age.
Talking about the tremendous response he has been receiving for the movie, Naren say, "It was an out of the world experience when pioneers in the industry like Sankar, Gautam Menon and A.R. Murukadas called me up personally to congratulate. Everything appeared surreal to me." Apparently, those were the big names he wanted to work with as an assistant director.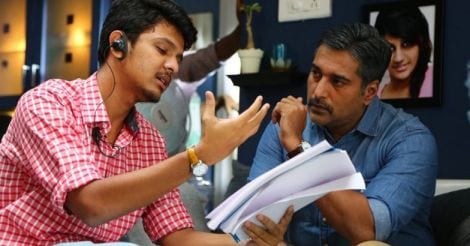 A unanimously applauded thriller, Dhuruvangal Pathinaaru is all the more special because of another reason – the movie was produced by an affectionate father for his filmmaker-son! Naren laughs out loud when he describes his experience of finding his much awaited producer from his own home. "Yes, my dad funded the movie. After my long search for producers, I returned home disheartened and told my dad about my project and my worries. He immediately agreed to fund it – without even asking its title or plot", Naren says. "All he wanted was a rough budget to arrange the fund."
At a time when parents force their children to concentrate on studies at the cost of their artistic skills, this double PhD holder let his son discontinue his education to venture out in cinema and even funded his project. Naren's commitment to his passion was also his respect to his father's hard earned money. When Naren explained his passion, his father replied: "At the end of the day, it is your life, we wouldn't create any hindrance in your path. But do let me know if you want any help because I'll be more than happy to be a part of your journey."
Naren did not think twice before settling down with Rahman as the protagonist. Though he did not have any particular actor in mind when he started writing the script, Naren later had an intuition that Rahman would do wonder to the character.
"The moment you have somebody in mind, you will start changing your script to cater that person. But I was left in panic as I had completed the writing part. The protagonist is a fifty-year-old disabled cop. Who would be ready to take up such a role? Rahman sir's character in D16 uses a word very often in the movie – intuition. Similarly, I had an intuition that Rahman sir would like this character and he will be my perfect protagonist," he adds.
Although Rahman was initially wary about signing up for a cop-role yet again, he agreed to it after listening to the script.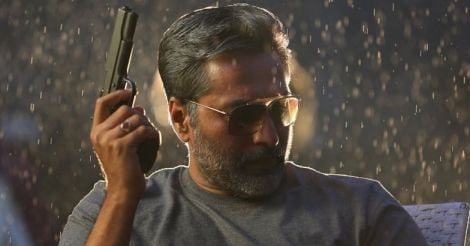 Naren's next project in line is named Naragasuran. The second installment of a thriller trilogy, which includes Dhuruvangal Pathinaaru, Naragasuran is produced by Goutham Vasudev Menon and has evergreen actor Aravind Swamy in the cast.
"My association with Arvind Swamy has not yet evolved on papers, but yes, I approached him and he is very excited about the script. Hopefully, we will be working together in Naragasuran," Naren says.
The crew is all set to release an official tweet about Naragasuran within a couple of weeks.
A huge fan of Malayalam movies, Karthick's favorite Malayalam movie is Drishyam. "I watch a lot of Malayalam movies. Mumbai Police is also one of my favorites. I love Rahman sir's work in it. Obviously my favorite genre is thriller and both of these fall in it," says the young director.