When Dhanush made his first foray in Kollywood, not many thought he would become one of the most bankable stars in Tamil film industry. Similarly, doubts were raised when Nadhirshah found his muse in Vishnu Unnikrishnan, an average Joe with an un-heroic, but 'mass' face.
However, Vishnu's emoting skills in a song sequence from Kattappanayile Rithwik Roshan have cast aside all our doubts. Vishnu, the writer-hero of Nadhirshah's second directorial, talks to Onmanorama about his passion for films, acting career and more.
Before Rithwik Roshan, the 29-year-old has starred in a number of films such as Ente Veedu Appuvinteyum, Mayavi and Amar Akbar Anthony.
How did the scriptwriter of a movie become its hero?
When Bibin George and me approached Nadhirshah with the script of Amar Akbar Anthony, we had expressed our desire to act in it. But jokingly told us that he is casting someone else because the film had to run in theatres. When we approached him with the script of this film, we naturally kept away from asking for a role in it. However, to our shock, he said that I was apt for this role.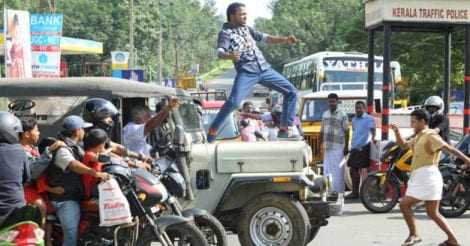 Is it not a double responsibility?
Yes, of course. Nadhirshah could opt for any big star, but he chose me. Now, it is my responsibility to deliver. However, I am not stressed about the point that I am the scriptwriter. I know everyone in the team very well, so I am not under undue strain. We had completed the script before approaching Nadhirshah.
Laugh riot ahead: Nadhirshah warns of Kattappanayile Hrithik Roshan
Did the director intervene in the script?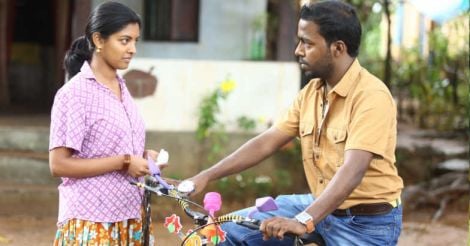 Lijomol Jose and Vishnu Unnikrishnan.
No. Nadhirshah adapted the script as it is into the movie. He only suggested the name of the film. It was he who named our earlier film Amar Akbar Anthony;so, we approached him without putting a name for the film.
About Kattappanayile Rithwik Roshan?
The name of the character is Krishnan Nair alias Kichu. His father is a fan of Jayan. The story is about a film buff in Kattappana. He is also a poster boy for everything that's wrong with today's youth.
Did you learn to dance for the film?
I am not trained in dance; this perhaps is the first time I am dancing. If I have danced well, it is because of Dinesh Master. I am happy that I could work with him in my first film as hero, because he works with Tamil superstars. He has also done a cameo role in the film.
What was in your mind while writing the comedy for KRR?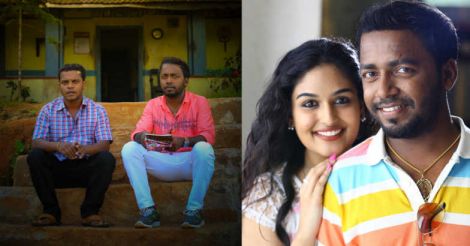 Vishnu Unnikrishnan with Dharmajan Bolgatty and Prayaga Martin.
We had decided not to include any adult jokes because we wanted to project the movie as a family entertainer.
What makes the film different?
The film has comedy that would remind us the old-time humors of Siddique and Salim Kumar. This is the third film in which I am acting with Salim Kumar. Another highlight is Dharmajan Bolgatty. The fun fact is, when I approached Nadhirshah with the script, deep inside I wished to get the role done by Dharmajan.