Skepticism, perhaps, is an integral part of the average Malayali. He could seldom digest a police officer wielding the megaphone for a movie, that too for a title Kolumittayi—or lollypop—with children in the lead.
One cannot blame the skeptic, for him, the image of a policeman is entirely different. Arun Viswam, a civil police officer attached to the Tripunithura police station faced such a situation.
"After all these 11 years as a cop, don't you have any other business," an acquaintance asked Viswam. The "other business" referred to Kolumittayi, Viswam's directorial venture.
"Shouldn't we, at times, pursue, our passion," the young director replied. The reply reflected his passion for cinema, which he had kept under khaki wraps for more than one decade.
Talking about his passion, Viswam shares his experience:
A special place for cinema
I wanted to be an actor even before I joined the police force. I became an assistant director to Pradeep Nair for his movie, "Oridam," and even landed a small role. But my parents, father Viswambharan, employed with the state water authority, and mother Ammini, were mighty concerned. They were worried that I would end up ruining my life by pursuing cinema. That's how I took the police recruitment test.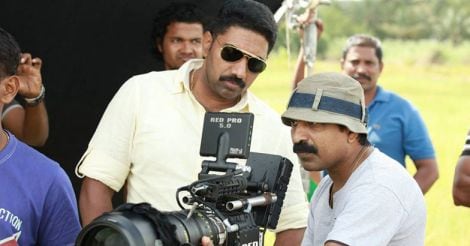 Arun Viswam on the sets of the movie
The 1983 twist
I donned the role of police officers in Ithihasa and 1983. During the shoot of Abrid Shine's 1983, Santhosh Anima of the second unit, had a doubt over the angle set, and he discussed it with me. He liked my suggestion, and others in the set too congratulated me. That's when I realized that I have the potential to direct a movie. Santhosh Anima, who was part of the second unit of Ithihasa, Action Hero Biju, Style, etc, wielded the camera for Kolumittayi.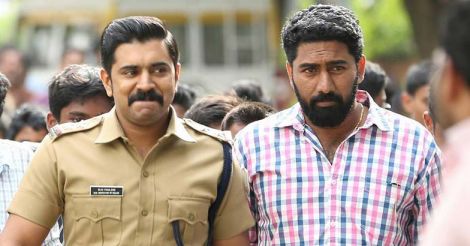 Nivin Pauly and Arun
Plagiarism?
Abhijith Ashokan was like me. He, too, was yearning to work in movies. He has produced Kolumittayi, besides scripting the movie.
Sometime ago, we were planning to meet a director with the thread of a story for a movie. But to our shock, Mariyadaraman, which was then released, had the same thread. We were disappointed. Still, it repeated. The movie, Kumbasaram, too, had the same thread, which we were planning, though the characters had no resemblance to our story.
The sweet Kolumittayi
Long ago, Abhijith narrated me the story for a short-film. The narrative began with the climax, and then it moved backwards. Even after completing the story, we couldn't find a producer, because no one was willing to bet on two of us with rural background. We were then faced with several challenges: fitting it in our budget, roping in actors, etc.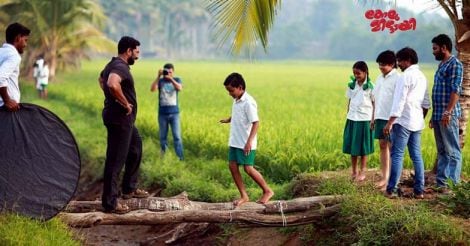 Another challenge was to familiarize children with no acting background with the script. Binish Bastin, who played the villain in Theri, used to ask for chances whenever we met. I told him that I was looking for a few child artistes. He later sent me the photographs of a few children, including that of national-award winning artiste Gaurav Menon. But I was not sure whether Gaurav would act in a small-budget movie. Apparently, Binish spoke to Gaurav's father and he telephoned me. I narrated him the story, and he liked it, and expressed willingness to be part of the movie even if they were not paid. Later, on the recommendation of Gaurav's father, Akash, who had acted in Kumbasaram, joined us. It was Akash's mother who brought Meenakshi. Devi Ajith, Krishna Prabha, Anjali Nair, Saiju, Dinesh Prabhakar, et al, became the part of the team either because they liked the script or based on personal relationship. Kolumittayi is a collective of good-hearted talents.
Challenges and thrill
Direction is as challenging as my job in the police force, especially when you have 30 children as part of the cast. It was mostly like the recess session in schools: a group making noise at the top of their lungs, two others engaged in a fight…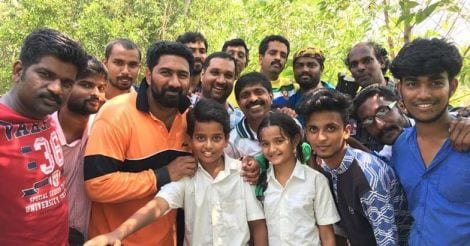 But the experience—starting from finalizing the script to putting up publicity materials—was thrilling: the thrill of my first movie unfurling in the tinsel screen, and the realization that the Kolumittayi is made sweeter by the support and love I received from so many people.
Kolumittayi which will be hitting the screens on November 4, features child artistes Gourav Menon, Meenakshi, Naaif Noushad, Aakash, Sidharth, Roshan along with Saiju Govinda Kurup, Kalabhavan Prajodh, Dinesh Prabhakar, Krishna Prabha and Anjali Upasana. The movie's cinematography is handled by Santhosh Anima, whereas the editing is done by Sunesh Sebastian.