Rajeev Ravi's Njan Steve Lopez was noticed not just for its classy storytelling, but also for introducing an array of fresh faces to Malayalm movie buffs. When Farhaan Faasil and Ahaana Krishna scorched the screen as the lead pair, Sujith Shanker also left a lasting impression on the movie lovers through his portrayal of Hari, the hired thug with intense eyes.
Two years after NSL, Sujith Shanker was spotted again doing an anti-hero role in the recent flick Maheshinte Prathikaaram and 'Jimson' of the latest Fahad Faasil movie has only one message to give out — Malayalam has got a new anti-hero, if not, an actor who can bring to life any character that comes his way.
Also read: 'Maheshinte Prathikaaram' movie review
An alumni of the National School of Drama, Delhi, and a PhD holder in Theatre from University of Hyderabad, Sujith leaves no stone unturned as an artiste. Although Sujith carries a serious image through his movies, while talking to Onmanorama, it didn't take much time for the actor to prove himself a jovial and frank person. Excerpts from the interview:
Making it to Maheshinte Prathikaaram
I am really glad to hear that the movie is running successfully and indeed feel happy to be a part of the project.
It was Dileesh who called me up asking me to come for a script reading session. I went over to their place and found that the story was an excellent one. Soon after they briefed me, they began to laugh. I was doubtful if I can do it. I asked them if they really think I will be able to fit into that charector. Then Dileesh, in a reassuring voice, told me that he wants me to do it. There it was, all fun from the very beginning!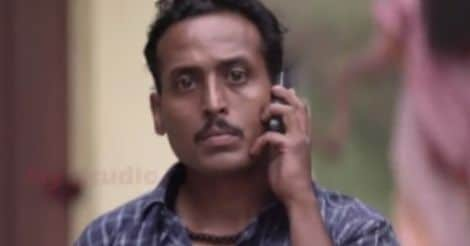 Sujith says theatre and films have different scenarios
Taking up negative roles
It's true that the characters that I have done so far had more of negative shades. I don't know why and how, but when such a role is offered, I take it. I don't have any kind of problem taking such roles.
When I joined the sets of Maheshinte Prathikaaram, Soubin came and asked me, "This is the villain? How can you be the villain!" (Laughs) All I could tell him was, yes, I am the one.
If you ask me whether I am rough and tough in real life too, I don't know. You should ask my friends.
The fight sequence with Mahesh
The fight sequence was indeed a challenging one. It took us about four days to shoot the entire thing. Not just random communication, but also the physical contact at the right time was needed. It was really tiring because it required us to repeat the same action and emotion again and again. But at the end of the day, it was fun.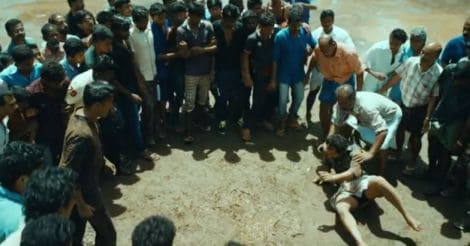 It took four days to shoot the fight sequence in 'Maheshinte Prathikaaram'
Fahadh vs Farhaan
Well, you cannot draw a comparison like that. Njan Steave Lopez was Farhaan's first venture and I believe he had all that tension running, yet he handled it cool. Coming to Fahadh, he is totally a professional at his work. He knows what to do and how to do. He makes sure to keep his co-stars relaxed and give the shot his best.
Rajeev Ravi- a friend and mentor
About 10 years back, we had a fifteen day theatre festival at Delhi. Rajeev Ravi was there at the time, and we spent a lot of time together. He was very much interested in theatre and we shared our perspectives. On a personal level too, we share a good rapport. It is he who had guided me to many aspects of film making and the working scenario in the industry. I have been assisting him for his upcoming movie. The untitled movie starring Dulquer Salmaan in the lead will soon finish; its last schedule of shoot will wind up by next month.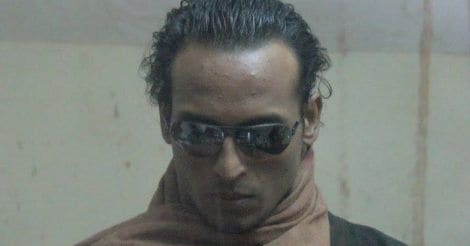 The roles I have done so far has more or less negative shades, says Sujith
The backbone of a theatre
There is a general notion that theatre artists express too much. In my view, the crucial similarities and differences between film and theatre have to do with acting. Or, I should really say, the performances. In theatre, you have a maximum of 500 people as audience and you should be expressive enough so that people even at the backseat can see you. Contrary to this, in movies, you get to witness a totally different scenario. It more or less depends on the director and the script, and you need to be more subtle. But definitely, being in theatre is good.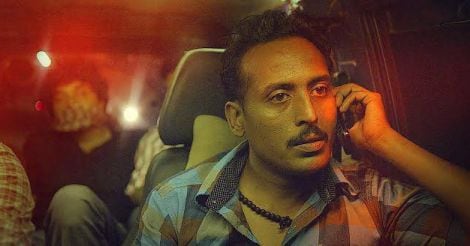 A still from the movie 'Njan Steave Lopez' directed by Rajeev Ravi
Tagged as EMS' grandson
Honestly speaking, I have no clue what to say on this; people do ask me about it - being the grandson of the first Chief Minister of Kerala, EMS Namboothiripad. Yes, I do have my own personal political stand. Many also wonder why I didn't follow the footsteps of my parents as my mother Dr. Yamini is a medical practitioner and father E. M. Sreedharan is a Chartered Accountant. Well, I chose this path.
Next project
No, I haven't committed to any other projects for now.