The Kamala Surayya biopic has been making waves even before the cameras roll. Grapevine about possible lead actors abounded ever since Bollowood actor Vidya Balan, the original choice, backed out of the project. Director Kamal has confirmed that he had signed up Manju Warrier to essay the role of the writer who is also known as Kamala Das and Madhavikutty.
Kamal talks to Onmanorama about the surprise exit of Vidya Balan and the dramatic entrance of Manju Warrier and the challenges a movie maker faces these days.
Why did Vidya Balan back out from Aami?
I still don't get it. We signed up Vidya nine months ago. I had sent her the movie's script along with Madhavikutty's books and several videos. Vidya had gone through her dialogues. Then, just five days to go before the shooting, she sent a message that she was not able to do the part. We had put everything in place but the project had to be delayed. This is the first such instance in my 37-year-long career. Vidya's decision hurt me personally. She faced the camera for the first time in a movie directed by me. Everyone associated with Aami was hurt by her decision.
Do you think your face off with the Sangh Parivar has had any influence on Vidya Balan?
I do not think so. She informed us about her decision to back out from the project a few days before the recent controversy erupted. There may not be any political reasons. Movies are targeted for a variety of reasons. Sanjay Leela Bhansali's new movie was interrupted by a few people who thought it was an insult to Rajput women. May be, Vidya was apprehensive about any threats to the biopic of a writer who is known for her bold decisions.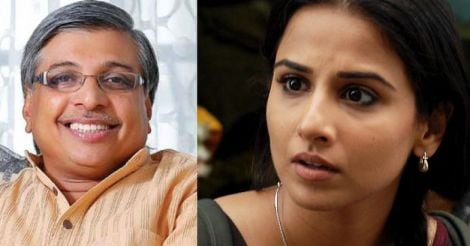 Also read: Rage of Sanghis? Vidya Balan shies away from Kamala Das biopic

Or she might have thought that doing a south Indian movie might dim her chances in Hindi. These are only my assumptions. Vidya has to clear the air about all this. She was not willing to talk to me even when I called. I tried to reach her through Resul Pookutty, our mutual friend, but she only said she was sorry to back out from the project and tell me about the reason when we meet later.
Vidya Balan was chosen mainly for her resemblance with Madhavikutty. How well can Manju Warrier suit the role?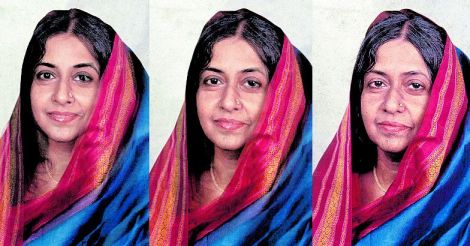 Of course this role is a challenge for Manju. But we have to drop these prejudices. Madhavikutty is a writer known for her exposes. Manju has also taken courageous decisions in her life. I expect Manju to assimilate this character. She has to prepare for it. I have asked her to put on weight for the movie.
Madhavikutty's life was full of incidents. Her decisions including her conversion have stirred up controversies. How do you expect to include them in the movie?
I have not left out any of the turning points in her life. I have spent three careful years on the script. I reread all her work in the meantime. I met everyone who had known her. I discussed the script with her sons and other relatives. They are also eager to see the movie on screen.
Also check: 'Kamala Das biopic will be a reality with or without Vidya Balan'
This movie will go through all episodes in Madhavikutty's life. I can tell you one thing. This movie will not taint Madhavikutty's memory in any way. This will tell Malayalis about a Madhavikutty they did not know.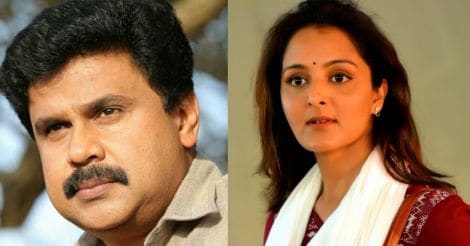 What about the rumors that Dileep wanted Manju Warrier out of the project?
Never. Dileep is a professional actor. He is not a person to do such things.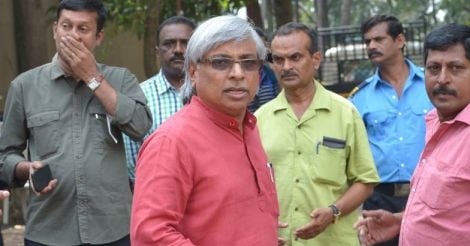 The Sangh Parivar's offensive against you has led to a discussion about imposed nationalism. Did you get enough support from within the industry?
I am not concerned about that. That depends on person to person and situation to situation. When M T Vasudevan Nair was targeted for his remarks at Thunjan Parambu, many people stood up for him. The cinema industry was represented only by me. You can say film workers are a bit inert in such things.
Actor Alencier performed alone at the Kasargod bus stand to protest a BJP leader's remarks that you should go to Pakistan. Some people have suggested that he did that to get a role in the movie
Whoever said that, they do not know anything about Alencier. He has reacted like this to create social awareness in many situations. His protest was timely. You cannot trivialize the issue he raised.