Peter Hein, the stunt master who directed action sequences in films such as Gajini, Enthiran, Ravanan and Baahubali was bidding goodbye to Mohanlal at Vietnam. He said, "Normally in films we see heroes standing aside and dupes doing the stunt scenes. Here it is just the opposite; I am lucky."
Peter Hein is the new face of Indian cinema; a part of the new generation of stunt directors who have given action scenes a new direction in Indian cinema.
Mohanlal says, "Peter Hein's father has worked with Thyagarajan Master. In more than half of my 327 films, Thyagarajan Master was the stunt director. His main concern is the safety of the actor. He used to say that the actor-big or small- should not be injured whatever happens to him. Pete Hein has also imbibed the same qualities. Even when his body is seriously injured, he would insist that actors should be taken care of. Only a few films depict an all out fight between man and animal. That such fights take up a significant portion of the whole film is very rare. That is what prompted Peter Hein to direct the action scenes in Pulimurugan.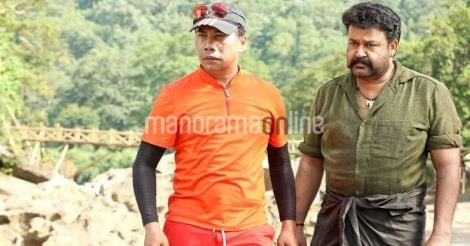 Peter is conspicuous in the sets because he dresses very differently. He is a voracious reader who goes deeply into what he enjoys. He keeps a close tab on the philosophies of people like Osho. His body has ample evidences to show that it has taken the brunt of car chases and action sequences. Many of his bones have broken and he has even directed films sitting on a wheelchair. He is also very fastidious in his approach to directing action sequences and does not compromise. He would have planned the sequence in detail and is not easily satisfied with results. There are even instances where we had to take 13 shots of one sequence because he was not satisfied. Sometimes you can see him crying for not getting a shot straight. Peter is very meticulous and he would not rest until he gets what he has devised in his mind, in full.
To complete the sequence with tigers, he researched tigers for months and also observed their movements. He also took time to watch videos of tigers and also spent a lot of time with them. He even showed me how they breathe- I am not sure whether someone else would be so sincere to his work. He even declined two or three films that could have earned him crores.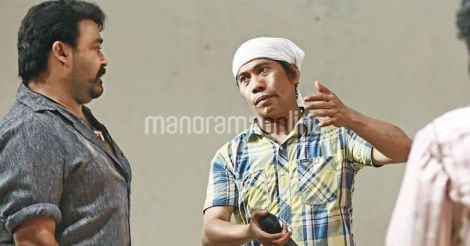 He has imported many types of equipment and also has a collection of hundreds of action videos. Perhaps he is one of the best in performing action sequences using ropes. He is a person who is satisfied only with the best.
When he insists that he wants the best, he would work until he gets the best. Pulimurugan is a film in which he has tried his best. During the making of the film, he cried a lot-either out of happiness, or in despair.
Driving at high speeds through Vietnam, he told me that he was born to a Vietnamese mother and Tamil father. He is like a butterfly with his blue glasses, red coat with flowers, hat with leaves, coloured jeans and shining shoes. He is a restless butterfly with nothing in his mind other than films.
After finishing Pulimurugan, he said, " I want to direct a film; something without action sequences; something like Drishyam.