Even as Pulimurugan is creating ripples among cinema buffs in the state, some people whisper that more than Murukan- who ventures to catch tigers in the film- Tomichan Mulakupadam, the producer of the film, has more grit. That is because even when producers fear spending Rs 5 crores, he whittled away Rs 25 crores for the film. And as Tomichan decided to produce Pulimurugan, director Vysakh told him that he should be prepared to risk about Rs 10 crore.
The film producer who made Pokkiriraja and Kunjaliyan, had no qualms spending the money to create a film with a unique theme.
The producer says, "In 2010, we made Pokkiriraja with Mammotty and presented a character that people did not expect from him. At that time we also decided that we would cast Mohanlal in a unique role. The fact that me and Vysakh thought about that plan simultaneously gave us the energy to do the new film. Without Mohanlal, Malayalam cinema is nothing. He is that unique.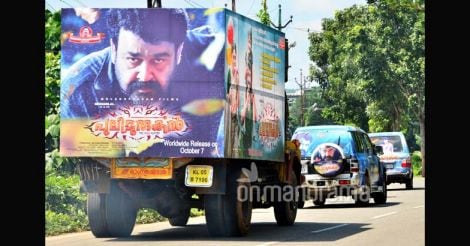 ''We wanted to create a very unique role for a unique actor like Mohanlal and when we talked about it to Udayakrishna, Pulimurugan happened. When Peter Hein was roped in for the action sequences, a film that would have been different went on to become outstanding. He included sequences in Vietnam that only added to the overall value of the film.
''The budget of the film shot up to double of what we had initially planned and that is because we wanted no letup in quality. The confidence provided by Peter Hein helped us to include action sequences of international standards in the film.
''Mohanlal cooperated in the making of the film and he was with us through thick and thin. He used to act without a dupe in many sequences. I was not concerned whether the film would break even. More than profit, I wanted such a unique cinema to hit the screens in Kerala.''
The film has been dubbed in Tamil, Telugu, English and Vietnamese. Pulimurugan was not merely invested heavily on the production but on marketing as well.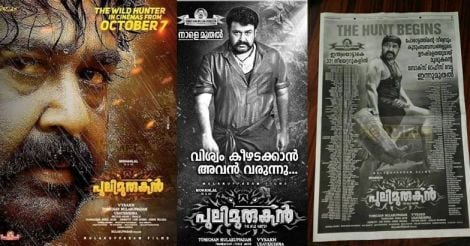 The full page ads of 'Pulimurugan'
''When I gave full-page advertisement in newspapers, many advised me not to go for such initiatives. But I have seen Hindi films doing that and I thought such an ad would create a buzz about Pulimurugan.
''I must say that only Mohanlal could enact Pulimurugan. Lal too has an important role in the film. All actors have their own important roles. Therefore it is a victory for all actors. Even though we had to face many financial and emotional problems while making the film, all strived to make it a success.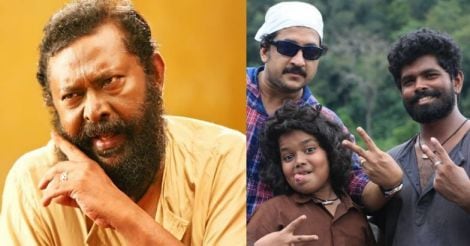 Tomichan's son Romin(R) enacted Lal's younger version
''I knew that there was a risk involved, but then, that is the way I have always approached my works. I am really glad now for I didn't ever imagine this kind of success'', says Tomichan.
Tomichan is settled in Abu Dhabi and is looking after his business. His wife Rosakutty and three children - Romin, Risha, Roshan are with him.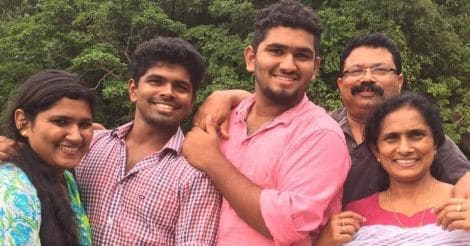 Tomichan with family
Romin enacted Lal's younger version in the film. Both his kids are interested in films.
The next film would feature Dileep and Pooja for the film has been completed.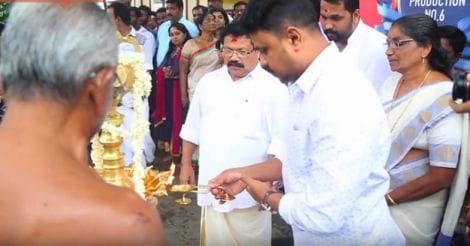 Tomichan and Dileep at the upcoming movie launch