His debut movie KQ could hardly make an impact in the box office, but actor Anson focuses on experimenting with diverse characters.
A self-proclaimed ambitious young actor with a stunning personality, Anson is incredibly appealing, supremely talented and dashing.
As his latest Malayalam movie Oozham hits the silver screen on Thursday, he talks to Onmanorama. Excerpts.
Jeethu Joseph and Prithviraj are two names enough for audience to have big expectations. How does it feel being part of a project like Oozham?
In Kerala, every year, movie buffs eagerly wait for Onam releases and being part of a movie releasing during this season is a privilege. I am happy, but there is an air of nervousness as well. You can call this as my first commercial film getting a wide release.
How was your entry into the industry?
Many who have made their way into industry have come out of sheer passion. So am I. Earlier, my interest was to know how exactly movies were made. To know more about movies, I joined KQ as an assistant director. Initially, Tamil actor Arya was supposed to play the lead, but later things turned around and I was offered to replace him. Parvathy Omanakuttan was the female lead. The movie didn't made much of an impact.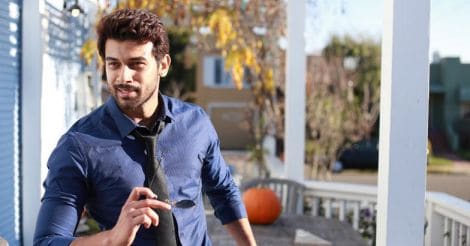 After struggling for about two years, I was offered a role in Jayasurya starrer Su Su Sudhi Vathmeekam. I played the role of Vijay Babu (school owner), which actually earned me a recognition in the industry. People often identify me with that particular role.
How did you make it for Oozham?
After doing Sudhi Vathmeekam, the casting talks for Papanasam was going on and there was this small role of Kamal Haasan's brother-in-law. But then, I couldn't do that and later director Jeethu Joseph, after watching Sudhi Vathmeekam, assured me that he will be giving me a role in his next. He kept his word, and thus Oozham happened.
Jeethu Joseph is a filmmaker whose characters are always remembered and identified. How was it working with the director?
Like you said, Jeethu Joseph is a brand and all his movies so far have varied characterization and casting. So when he told me that its a role with negative shades, I was really glad to do that. For Sudhi Vathmeekam, I played a 30-year old and put on about 10 kilos. For Oozham, I had to reduce weight. In Oozham, I play a character named Edward Marques.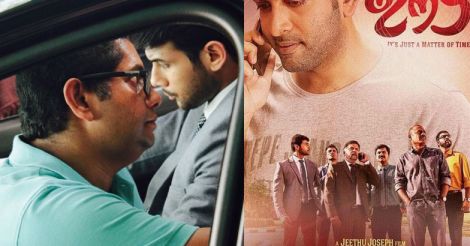 Playing a villain for Prithviraj is not an easy job we suppose..
All I can say is that it's truly unbelievable for me to be part of a project with such a big star cast. Prithviraj is one star whose movies we have watched and learnt. So for me, Prithviraj is an idol turned rival in the movie. He is an established star and he definitely knows how things work.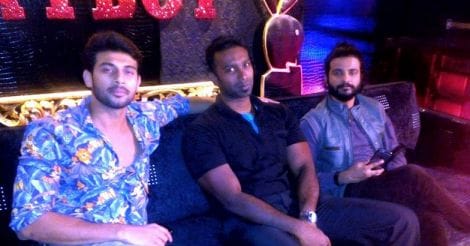 Anson on the sets of the movie
If you ask me whether my role is action-oriented, I would say the treatment is something new in Malayalam. From the trailer itself, you must have seen me along with two other people- Jayaprakash who plays the role of my father and Tony Luke as my brother.
There are actors like Mohanlal, who started with villain roles, and later became superstars. What's your expectation?
It's good to hear such things. Expectations are definitely there. Whatever the role is, my character is my hero and my aim is to justify whatever I do.
Interestingly, I got an offer for Sivakarthikeyan's upcoming movie 'Remo' and I am playing the baddie in that movie, which will also mark my Tamil debut.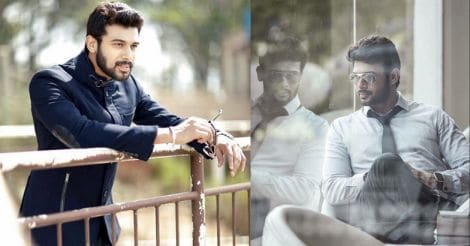 Do you think you will be stereotyped with boy-next-door image?
To an extent it is true. I won't say I am a fitness freak, but I choose to stay healthy. Right now, I am looking out for right opportunities and right roles with which I can learn. In Remo, it was entirely different scenario. Its not a typical villainous role, but it has an emotional approach. I consider everything to be a learning process.
Tell us something about you.
I am settled in Chennai with my parents, though we are basically from Kochi. I have an elder sister who is settled in Bangalore. I did my Mechanical Engineering. Initially, my family had a few concerns about my movie aspirations, but now they are all happy to see me on screen. Being in the industry is like gambling. I have learnt acting by merely watching movies. I am ready to change according to the characters.
What do you have to tell the audience
A movie might be just two/three hour long but the effort that goes behind it is huge. When KQ was released, I used to think about how I can improve, what areas to work on and more. So for Oozham as well, I request all to watch the movie in theaters and feel free to give me valuable feedback.