Except for her attire, Rajini Chandy is very similar to Leelamma in Oru Muthassi Gadha. A person who is still young at heart, she describes herself as a 'jolly type always in an enjoying mood.' Those who saw the film called her up and said the same.
Rajini Chandy was running her health club and gym that is exclusively for ladies in Aluva when she came across an ad by director Jude Anthony Joseph calling for smart elderly ladies to act in his new film. After Rajini applied through a friend, Jude came to her home to meet her. Rajini says it was the constant support of Jude that helped her enact the role without any problems.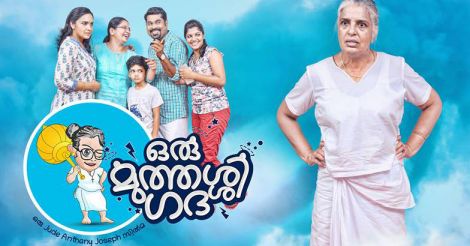 Poster of the movie
She remembers wearing the traditional attire that she had worn in the film long ago. She normally wears only sarees during official functions. After seeing the film, her friends said that she could now start wearing the traditional dress to church.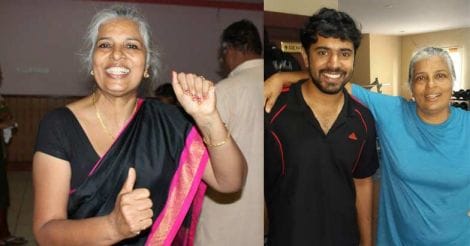 Rajini Chandy with actor Nivin Pauly
When she first faced the camera, she did not feel nervous because according to her, she knew nothing about acting and so there was nothing to fear. She had never acted in her life and did not have to come in front of the camera except during a brief stint as an aerobic-exercise instructor. She was more oriented to sports than an art, Rajini remembers.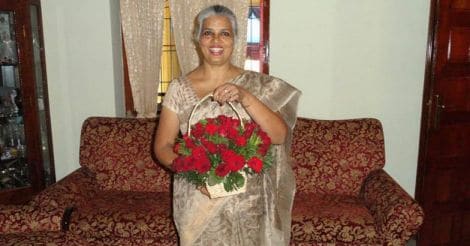 Rajini says that Jude, Bhagyalakshmi and her husband Chandy are the ones who supported her to complete the role as Leelamma well. She had stayed with Bhagyalakshmi for two days to understand cinema and its nuances. She then met Aparna Balamurali and Suraj Venjarammod and soon made friends with all.
However, OMG was not Rajini's first 'role' in cinema. It was she who gave the voice for the mother character of George, essayed by Nivin Pauly, in Premam, She did not have to act before the camera as it was just her voice that got featured in the cult movie.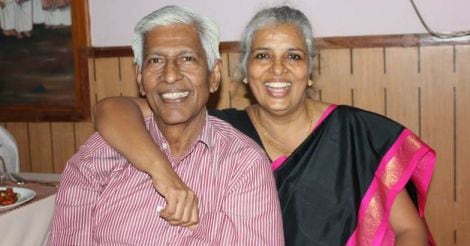 Rajini with husband Chandy
Rajini says she is 65 years young and so has no plans to rest. She wants to do things differently and has not decided about her future plans. She says she would act if she gets good roles.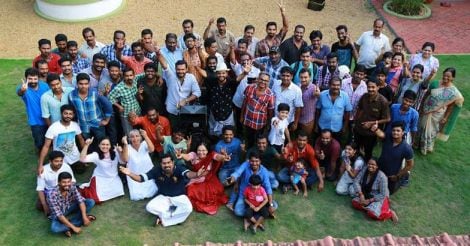 'Oru Muthassi Gadha' team
Rajini Chandy was born in Aluva and completed her schooling in Thodupuzha. Her father was a headmaster. After completing her degree from Pala Alphonsa College, she married PV Chandy and then settled in Mumbai. Her daughter is settled in California with her husband and kids.