From Radha, Sridevi's spunky niece in English Vinglish to Prithviraj Sukumaran's wife, Priya Raghuram, in Ezra, it's been one joy ride for Priya Anand who has been straddling Bollywood, Kollywood, Tollywood and Mollywood with poise. More than the movies, it's those chartbuster songs picturized on her, that's catapulted the seductive actress into stardom. If 'Aadmi Topi Dhoop Ki Chaap' from English Vinglish was very metro, now 'Lailaakame' from Ezra is alluring.
Priya is thrilled to bits that her debut Malayalam movie Ezra has given her a firm footing in the industry. In fact, she's basking in the warmth of Malayali acceptance, which means she's here to stay. And she loves it. Priya Anand opens up on her dreams, career and likes in a very candid interview. Excerpts.
·Isn't it quite quirky that you share your real name with your reel personas?
Quite much! Looks like the name Priya is dear to Indian cinema. My father wanted a daughter. In fact, before I was born, he told my mother that he would name his daughter Priya if he had one. As luck would have it, his wish was granted. I was Priya in all my ad films and look, now I'm Priya once again…Priya Reghuram in Ezra.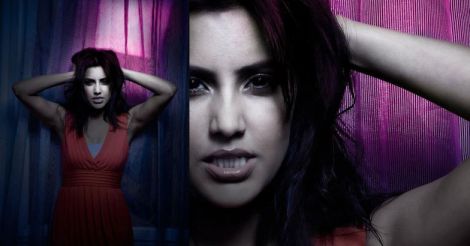 Priya Anand. Photo: Facebook
Though you essayed the role of a Malayali, Shiney George, in your first screen debut Pukaippadam, why was a Mollywood entry so late?
It should have happened much earlier. But date snags stood in my way. Here, I need to have an unbroken 30-day commitment. Shoots come in installments in other industries. That's why I could not commit to Malayalam wholeheartedly. But this time, I had no second thoughts. The minute director, Jay K (Jayakrishnan) narrated the script, I just jumped in. The best of Indian cinema comes from the Malayalam industry. And there's immense scope for showcasing one's talent here. Though my screen debut was Pukaippadam, my first movie to hit the screens was action thriller Vaamanan.
How about English Vinglish?
I committed to the movie as I was a great fan of Sridevi madam and knew I would be sharing screen space with her. That's one film, which gave me a lot of joy. I grew up adoring Sridevi. I also knew I would have to give up Murugadoss' Vijay-starrer Thuppaki because my dates would clash with English Vinglish. Not for a moment have I regretted it.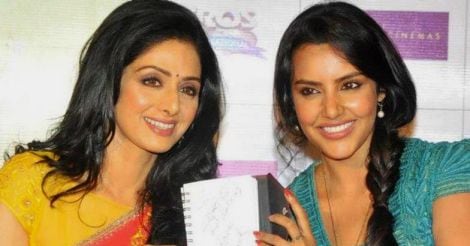 Priya with Sreedevi during the promotions of 'English Vinglish'
Hindi, Telugu, Tamil, Kannada…you have tasted them all
Yes. I'm in love with languages. I love to learn new ones. I started learning Kannada and Malayalam simultaneously. While here, I listen to Malayalam channels. I just about lisp in the language, but I do understand what's being said. I learned French and Spanish during my journalism days in the US.
What's your take on newbie directors?
I come from a family, which has pretty nothing to do with cinema. That's precisely why I'm extra careful and cautious before I commit to one. The newcomers are bold enough to venture into untried waters. Ezra is a horror movie. It was the uncannily intelligent scripting, which attracted me to the movie. Besides, the technicians here are excellent. I also realized that Prithviraj was not one for clichéd or typed roles. There are a lot of horror movies in Tamil, but there's more of comedy than horror in them. Ezra is different. It stands out.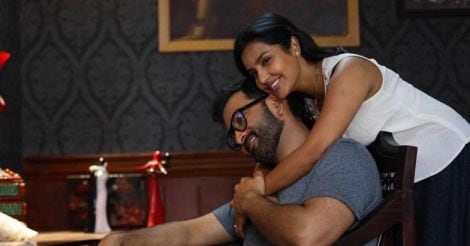 A still from the movie 'Ezra'
Has the Malayalam industry warmed up to you?
It's surprising and amazing that people remember you for the least expected of reasons. Here, folks remembered me for the girl on which some smash hits had been picturized. I realized they loved me for Nee Korinaaal from 180 Rules Kidaiyathu. It was Malayalam's own music director Sarath who tuned that number and I'm deeply indebted to him for it. Now 'Lailaakame' has become a super hit.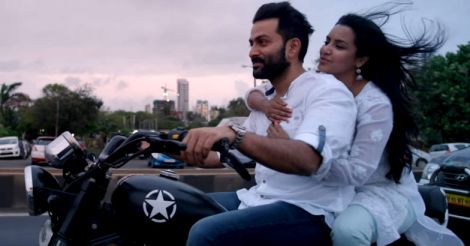 A stil from the song 'Lailaakame'
What's in the pipeline?
Farhan Akthar's Fukrey No 2 will roll soon. Two Tamil movies and one from Kannada are all set for release. Now that Ezra has become a hit, I wish there'll be more from Malayalam.
Hits picturized on Priya Anand
'Etho Saikiraayi' (Vaamanan)
'Velicha Poove' (Ethir Neechal)
'Nee Korinaal Vaanam Maarathe' (180 Rules Kidaiyathu)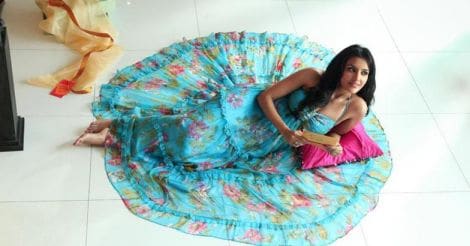 'Pachai Varna Poove' (Vaay Raja vaay)
'Ambarsariya Mundya' (Fukrey - Hindi)
'O Pennai' (Vanakkam Chennai)
'Udhayam en Idhayam' (Arima Namby)
'Varaala Vaana Looni Thelisa' (Koo ente Kootti - Telugu)