Master Ajas set the stage for Mohanlal's grand entrance in Pulimurugan. The boy who portrayed the tiger hunter's early days held fort in style until the superstar took over 20 minutes into the thriller.
The role was no child's play, avers Ajas, who shot into fame through the D 4 Dance television reality show. The boy shares his experience with the agile thespian and the angry beast.
What do you think of the movie?
Pulimurugan was quite an experience. I was offered the role through Noby chettan, who has acted in the movie. The shooting was full of action. All of it was done in a forest. It took a long time for the shooting to finish. I am so happy that I was a part of it.
What was it to act with Mohanlal?
Pulimurugan is my debut movie. Lalettan told me I should do it well. I was given special training before the shooting was started. Experts including Peter Hein trained me in running faster and fighting.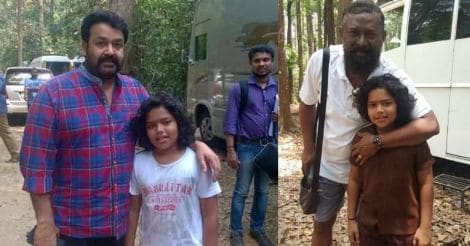 Were you tense when you met Mohanlal?
I was so excited. I was afraid even to touch him. He told me to do the role well. I took photos with him. By the time the shooting was over, my fear had changed to love and respect.
Also read: 'Pulimurugan' movie review

You have shifted from dancing to fighting.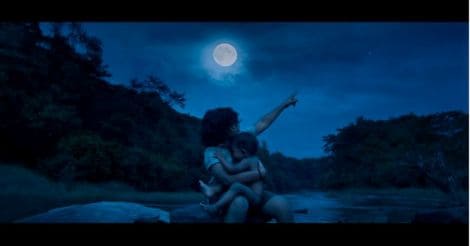 It was not easy. I struggled a lot to learn. Then I could do it.
How did your friends react to the movie?
My friends said they liked the movie a lot. When I went to a theatre to watch the movie, everyone congratulated me. I never expected such a response.
Were you afraid to face the tiger?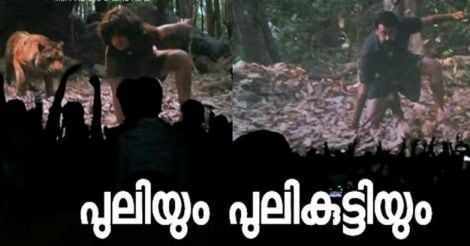 The tiger was trained. So I was not afraid. Then everyone was with me.
Also check: Mohanlal: Peter is insanely sincere

How did you manage to shoot the scene where you catch a tiger?
We practised a lot for that scene. The shooting was done in Vietnam. I realized that the scene was so thrilling only when I watched the movie.
How far did your D 4 Dance experience help you in shooting?
Everyone behind the program supported me. Vysak chettan (the director) had seen my dance in the show. He told me that he roped me in because he knew I could do it.