For Rajesh Sharma, the differences between the stage and the screen pales into insignificance when he dons a role under the arc lights. The talented actor, who has done a number of notable roles in films, recently displayed his histrionics on stage at Kollam as the protagonist in Ekantham, an adaptation of Anton Chekov's 'The Bet.'
The adaptation, written by P.J. Unnikrishnan and directed by Sreejith Ramanan, is the story of a person who commits 15 years of his prime life to solitude to win a bet. The audience, who afforded a standing ovation to Sharma at the end of the performance, was much impressed by his skills.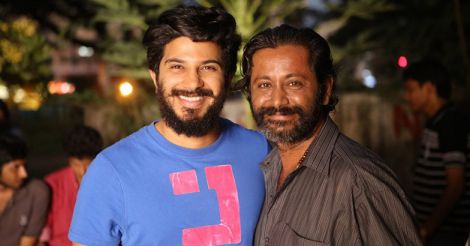 Rajesh Sharma with Dulquer Salmaan (L) on the sets of 'Charlie'
Ekantham was presented by a troupe called Prakash Kalakendram, which is based at Neeravil in Kollam. The drama has become a turning point in the life of the actor who has essayed characters in films such as Annayum Rasoolum, Homely Meals, Mariyam Mukku, Saigal Padukayanu, Oru Vadakkan Selfie, Ben, Kanyaka Talkies, Charlie and so on. In Homely Meals, he played Palarivattom Mosappan, a Kochi-based gangster and the role went onto gain so much popularity that he appeared in the same getup for a cameo role in Mohanlal-starrer Loham later. Rajesh Sharma's role as a bus driver in the recent hit film Aanandam has also won him much appreciation.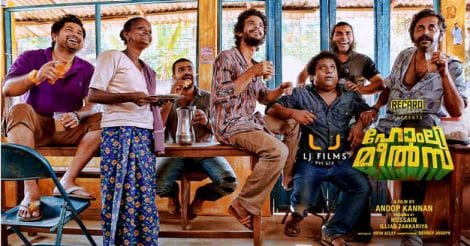 Rajesh Sharma's role as Mosappan (extreme right) in 'Homely Meals' won him much recognition.
Sharma, who has won the best actor award from the Kerala Sangeetha Nataka Akademi, completed his education in drama in 1996 from the center for performing arts at Sopanam Kalakendram in Kollam. Along with professional and amateur drama, he is also active in children's theater. He has written 10 dramas and directed about 20 dramas for children.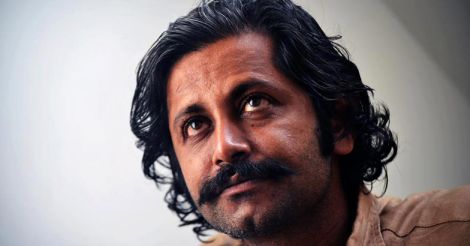 Even though Rajesh has grown as a busy film actor, he does not ignore theater
He does not like categorizing plays as professional and amateur; a play should capture the eyes, ears and the heart of the audience, Sharma would say.
So far, Rajesh Sharma has displayed his mettle in about 50 dramas and honed his skills at emoting through his close association with various performing centers and eminent theatre personalities in Kerala. Media, Nishedhiyude Kathal, Saketham, Nagamandala, Chayamukhi, Shudhamaddalam, Crime Number 27, Bhagavadajjukam are some of the plays in which he did the main role.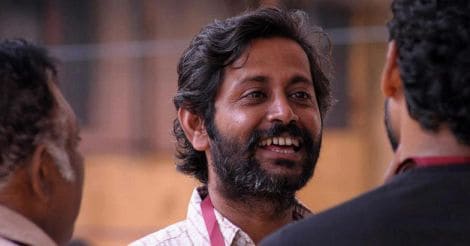 Rajesh had written 10 dramas and directed about 20 dramas for children
Even though he has grown as a busy film actor, he does not ignore theater and whenever he is called, he makes it a point to perform on stage. This is because he came the hard way while developing himself as a theater artist, walking miles and going hungry for the sake of drama. He believes that whatever he has become now is because of the grace of those who had led him when he was a budding actor preparing for his big break on stage.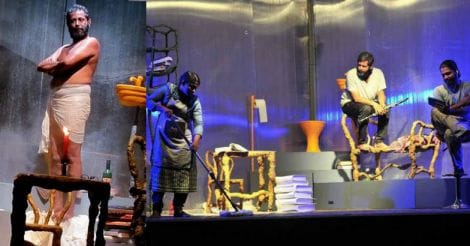 Rajesh Sharma on stage during the play 'Ekantham'. Photos: Anitha Sreejith/Rajesh Sharma's Facebook page
Rajesh Sharma, who is 43 and hails from Kollam, is married to Rashmi Ramachandran and the couple has a girl child – Sreelakshmi.