A bevy of movies hit theatres this Ramzan. And Shajahanum Pareekuttiyum is undoubtedly the funniest of the bunch. Director Boban Samuel recounts his experiences shooting the movie, which stars Jayasurya, Kunchacko Boban and Amala Paul in central roles.
Who exactly are Shajahan and Pareekkutty?
Shajahan and Pareekkutty are not the real heroes of the movie. It is a dialogue that the character of Suraj mouths in the movie. Suraj describes the romantic heroes of the movie saying that if one is Shajahan, the other is Pareekkutty. Shajahan and Pareekkutty epitomize eternal romance – one in history and the other on screen.
Is the movie about triangle love?
The moment you see two heroes you start thinking of triangle love! No, it is not such a movie. It is backed by a powerful story. They are two romantic lovers who come in to the life of Jiya (Amala Paul). The movie tells the tale of two people whom the heroine had befriended in different circumstances.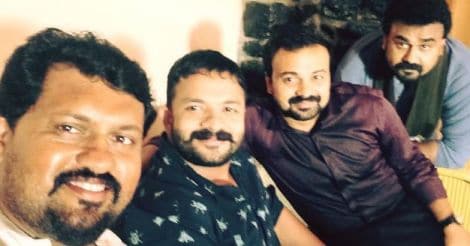 Boban with the lead players of the movie
Why was Amala Paul chosen as the heroine?
Shajahanum Pareekuttiyum is a very female-oriented movie. The heroine Jiya played by Amala Paul is not someone who lives in the shadow of the hero. The story develops through Amala. There are plenty of scenes that lend her scope for acting.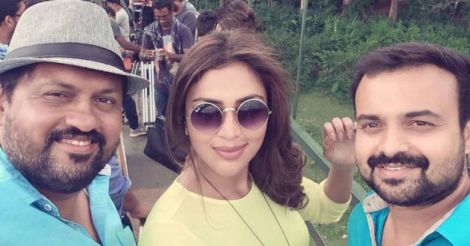 On the sets of 'Shajahanum Pareekuttiyum'
Why were Jayasurya and Kunchacko chosen as the heroes?
Malayalis have always loved their hilarious combinations. Jayasurya and Kunchacko were made heroes keeping in mind that their comedy and chemistry will surely benefit the movie. The characters' names are Pranav and Prince.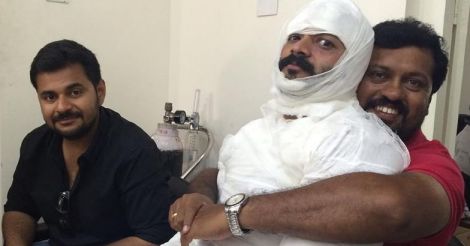 The movie is a family entertainer
Are you tensed that there are quite a few films for Ramzan release?
Each movie will have a different theme. Also I believe that Malayalis are capable of accepting them all. This is a family entertainer. All I would say is do not go for it expecting a realistic story. Shajahanum Pareekuttiyum is a movie that is best for a two-hour wholesome entertainment. Good movies are certain to succeed.