As adults, we often forego our childhood dreams. However, there are a few who never grow out of their fantasies. Ad film-maker-turned-director Sreekanth Murali's upcoming film Eby tells the story of one such guy.
Murali's hero believes that childhood dreams should not be dismissed or put way like old toys, but rather, embraced. In a freewheeling chat, Murali talks about his debut directorial venture. Excerpts:
Longing to fly
Everyone must have dreamt about flying at least once in their life. We all have sweet childhood memories…Inspired by those dreams, many of us might have made curious experiments to dip, dive and soar high. The idea for my movie Eby was born out of a kid's attempt to give wings to his dream.
As we grow up, everyone we look up to are constantly advising us on the direction our lives should go in. The notion of ranks and marks being the only way to succeed is drummed into our subconscious. And our dreams become victim to these pre-planned roads to success society has established.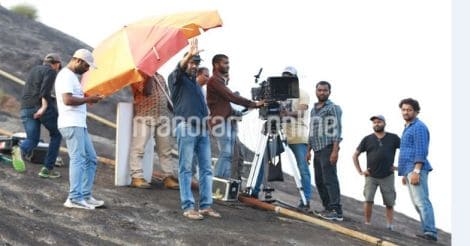 We bury our passions in the graveyard of past and move on. The reason is that we are scared of the pain and suffering that we may encounter if we embark upon the quest to pursue them. During our school days, power-cuts were often considered break time. But, undoubtedly, there were a few who would light a candle and continue with their studies. The film's protagonist, Eby Baby, belongs to the latter category.
A brilliant boy
Eby is brilliant and resilient and has an unstoppable spring in his stride. He is strong, both physically and mentally. He has a different perspective on everything and his only goal in life is to fly, and that is the only complaint the people around him have about him!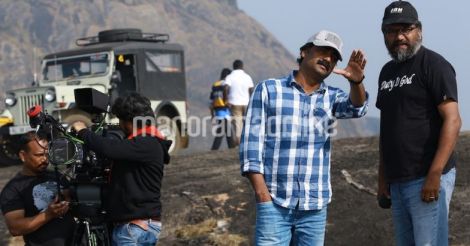 We should chase our dreams, it's not pies in the sky. There is an interesting story about Albert Einstein. Once a person phoned to his office and asked whether Einstein was there. The office staff who attended the phone told him that Einstein was away. The caller then wanted to know the exact location of the office. Before giving the details, the staff requested him to reveal his identity. The person on the other end of the line was none other than Einstein! There are several such anecdotes from the life of the great scientist. But nobody ever called him crazy or mad.
Like Einstein, Eby is driven by his dreams and passion. The people around him find it difficult to truly understand him. But Eby is least bothered about what people think of him as he is always immersed in his dreams.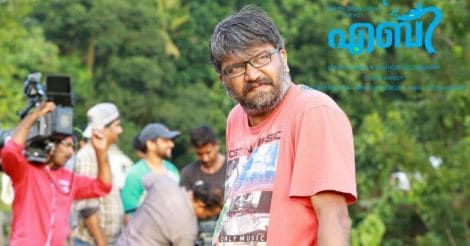 Flying for the first time
The theme of the film is shaped around some of my own experiences. Some of the events portrayed in the film are inspired by my childhood memories. I come from an agricultural family. As a child, I used to watch curiously laborers collecting dry paddy straws and arranging them neatly to make haystacks. When they leave after completing the work, I would climb atop the enormous haystacks and start jumping from one stack to another. It was fun, but my whole body would be itching after that incredible 'flying' sessions.
In my childhood, I used to frequent a pond near my ancestral home. Instead of just swimming around like other boys, I preferred to jump or dive into the pool from the top of a tree. Once my mother spanked me for trying to fly using a pair of muram (a sieve to winnow grain) by attaching them to my body as wings. I'm certain that everyone of us have similar stories to tell.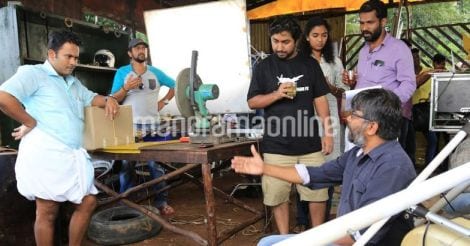 Vineeth Sreenivasan as Eby
It was incredible watching Vineeth getting into the skin of the character, which goes through four stages of life. We were looking to make a realistic drama, devoid of heroism. That was one reason for selecting Vineeth to play the lead role. He took active part in every session of the story discussion and the final screenplay along with me and writer Santhosh Echikkanam.
The other main actors, including Sudheer Karamana, Suraj Venjaramoodu and Bollywood actor Manish Choudhary, have done justice to their respective roles.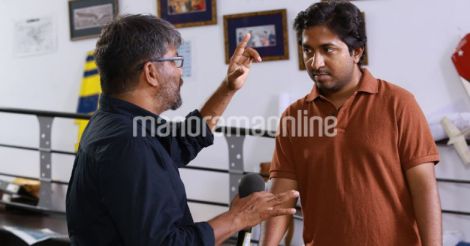 The camera is wielded by Sudheer Surendran, who has been an assistant to noted cinematographer Ravi Varman. We have worked together for about 10 years in the advertisement industry. Eby is his first independent project as a cinematographer. P.S. Sooraj, who was part of my ad team for over 15 years, is the editor, while art direction is by Shiji Pattanam, who has worked as an assistant in Shankar's Enthiran.
The music department is headed by Bijipal, Anil Johnson and Jaison J. Nair. The film is produced by Suvin K. Varkey under the banner of Little Big Films. Suvin, who debuted with Kunjiramayanam, as well as co-producer Prasobh Krishna were always helpful and supportive.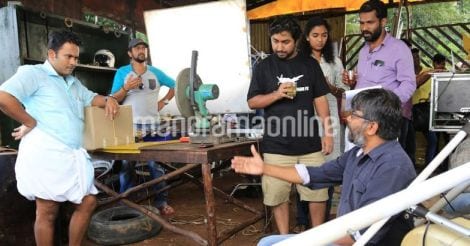 Let's fly together
Eby is the result of our hard work for one-and-a-half years. We have strove hard to achieve a level of perfection and earnestness. We had met about 20 pilots and aircraft designers to know their life story and the factors that influenced them to choose such a career. I did not feel any kind of insecurity despite being a debutante director. In fact, it was an excellent learning experience.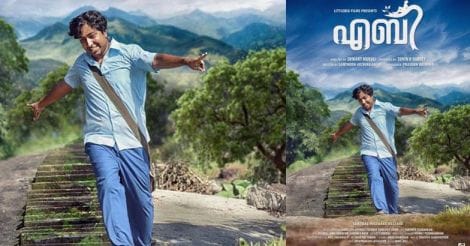 I have a lot of confidence in the film. Eby is one of those films that can be enjoyed by all age groups.