Director Anand Shankar, who awaits the release of Vikram-starrer Tamil action-thriller Irumugan, says he thoroughly enjoyed writing the character called Love, and denied rumours about it being a transgender.
In the film, which hits the screens on Thursday, Vikram plays Akilan (a RAW agent) and Love (an eccentric scientist).
"Akilan is very run-of-the-mill, and even though I've made it exciting, I feel anyone could play this role. You replace Vikram with any actor, change the backdrop, and you could make a different film. However, Love is unique and nobody else can play it other than Vikram and that's what made writing it so enjoyable," Shankar told IANS.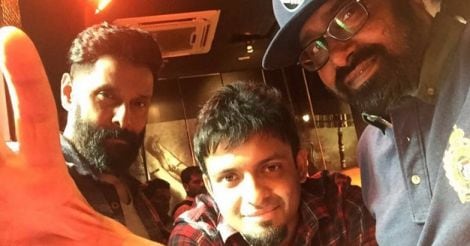 Anand Shankar(C) on the sets of the movie
Shedding light on Love's character, he said: "From the trailer, people have deciphered it incorrectly. Vikram isn't playing a transgender, and I believe I've made a character audiences will like and I haven't portrayed it in a way it will insult anyone. Love is just crazy, and he doesn't like doing anything predictable."
The film, which has music by Harris Jayaraj, also stars Nayanthara and Nithya Menen.
Shankar won over critics and audiences alike for treating action in his maiden film "Arima Nambi" very realistically. Assuring that the trend has continued in "Irumugan", he said action in the film will take the story forward.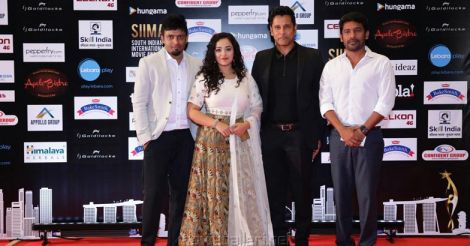 Anand Shankar, Vikram, Nithya Menon at SIIMA Awards 2016
"This film doesn't have fights, and by that I mean we didn't stick to the regular template. The action sequences are part of the story and it will take the script to the next level. Hence, there was absolutely no need to compose stunts," he said, adding Ravi Varma and Anbu-Arivu were the two action directors who worked on the film.
"While composing the action, we even took body physics into consideration. Even a car fall, for instance, was shot with some sense of logic. We shot car crashes on major over bridges in Malaysia, on busy shopping streets, and we were able to do it because we had planned it well even before we went on the sets," he added.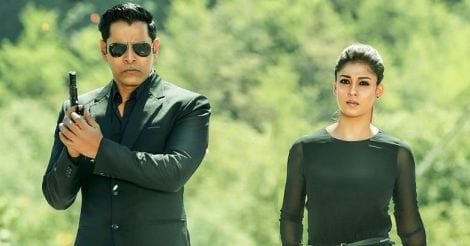 A still from the movie
Talking about working with Vikram, he said: "He's usually very excited about pulling off something very complicated and challenging. He loves pushing himself for the sake of a character and a director need not hesitate to tell him about working hard because he'd love to do it."
The film is produced by Thameens Pictures.