Vineeth Sreenivasan and team are all set to win the hearts of the Malayalis audience with their latest offering, Jacobinte Swargarajyam. The movie will mark a 'reunion' of sorts between Vineeth Sreenivasan and Nivin Pauly who have given hits such as Malavarvadi Arts Club and Thattathin Marayathu.
Vineeth talks of his film that explores various aspects of family relationships:
What prompted you to cast Nivin Pauly as hero once again?
While working on Oru Vadakkan Selfie, I had shared the plot of this movie with Nivin over a casual conversation. I also narrated one or two scenes to him. My idea was to make a low-budget movie. I also told Nivin that the movie would be produced by my friend Noble and I had plans to play the lead role to avoid production hassles. After some months, Nivin phoned me and expressed his interest to play the lead role if I was not so keen on doing it. That's how Nivin was chosen to play hero in Jacobinte Swargarajyam.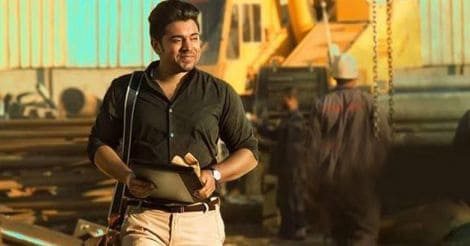 I had apprehensions whether it would be wise to cast Nivin as Jerry, a middle class youth, at a time when he was basking in the glory of Premam in which he essayed a vibrant character. However, the other members in our team were confident that Nivin would be able to pull off the role. Moreover, as an actor, he would make my job easier.
Why did you choose Renji Panicker to play the title role, Jacob?
The oldest male is the head of the entire household and his role in the family is very significant. The film narrates the story of Jacob's family. The story revolves around Jacob and his four children. I could not imagine any other actor who could match the persona of Jacob. Renji uncle was cooperative and was the first to arrive on the sets every day. Though he writes bombastic dialogues, he is a lovable person with the heart of a dove.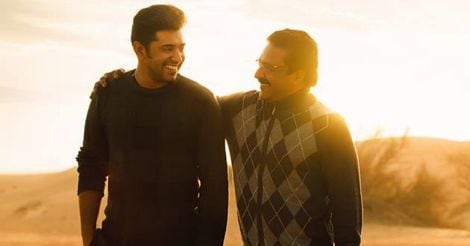 How do you rate Aju Varghese, the assistant director?
Aju has perfectly done the job entrusted with him. He was eager to learn the technical aspects of moviemaking. While filming Jacobinte Swargarajyam, he has not slept for more than three hours a day. Lots of Malayalees used to come to watch shooting at locations in Sharjah where a chunk of the shoot happened. It was an arduous task for assistant directors to get the crowd away from the frame. It was fun to watch the crowd forcing Aju into taking selfies whenever he approached them with a request to move away. His children have also acted in this movie. The two kids whom Nivin is seen carrying in the trailer are Aju's children.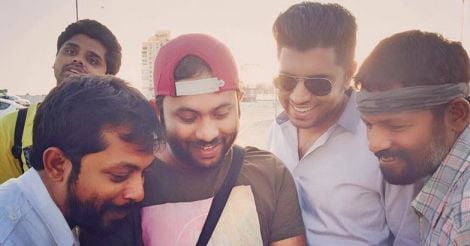 The movie was shot in and around Dubai. What was the reason?
It is based on real events that happened in the life of one of my friends. His family is settled in Dubai. I chose Dubai as the main location in a bid to do justice to the story.
Why did you opt for a debutante heroine?
I was in search for a face best suited for the character. Finally, I zeroed in on Bangalore-based Reeba John to play Chippy, who is humble, simple and god-fearing despite being born and brought up in Dubai.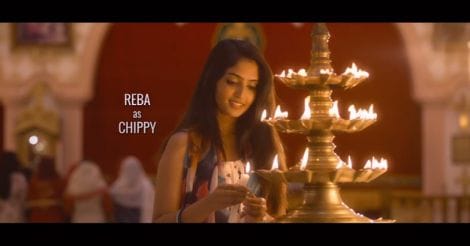 You make movies with more or less the same crew. What is the reason?
It is not deliberate. In fact, I wish to work with each and every actor in our industry. But, when the script gets finalised, I end up casting the same people. In future, you will definitely see me doing movies with other actors. However, I admit that it is always comfortable to work with your friends.
Tell us more about Jacobinte Swargarajyam
It is my first family oriented movie. Families like Jacob's can be found in our neighbourhoods. Jacobinte Swargarajyam is a joy ride into this world of Jacob and his four children. It has everything in it, a lot for the family, to watch during summer vacation.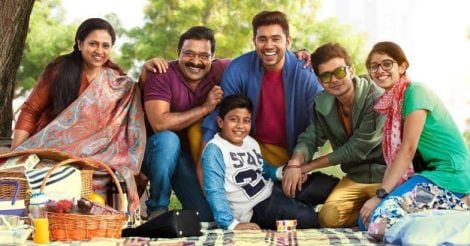 Heard the team had a blast during shoot with your families in Dubai
The filming was originally scheduled between November and December. We took the families along with us with an idea to celebrate the New Year in Dubai if the shoot was completed as per the schedule. It was a rare chance and we enjoyed every bit of it.
What's next?
I have not planned anything yet.