If you have passed through the roads in central and northern Kerala, chances are high you might have came across street-side vendors selling some bright red and yellow furry fruits. This tropical fruit with a succulent, fleshy, inside became a favourite of Malayalis in the past few years. For many, rambutan is their favourite pick from the fruit basket. Rambutan, which is native to the Malaysian-Indonesian region, is now widely cultivated in Kerala too.
How rambutan got its name?
The name rambutan is derived from the Malay word 'Rambut' which means hairy. The exotic fruit was named thus because of its hairy outer skin. But now it has got another moniker - corona pazham, thanks to the similarity in appearance to the dreaded virus.
Nutrient-rich
Not just in taste, rambutan is rich in nutrients and medicinal properties as well. It is loaded with vitamins, carbohydrates and proteins.
The fruit, which resembles grapes and lychee, is high on Vitamin C as well - 100 grams of rambutan contain 40 milligrams of Vitamin C. Regular consumption of the fruit will help you keep fever and cold at bay. As it helps to cleanse the body of toxins, rambutan is a must-have for skincare.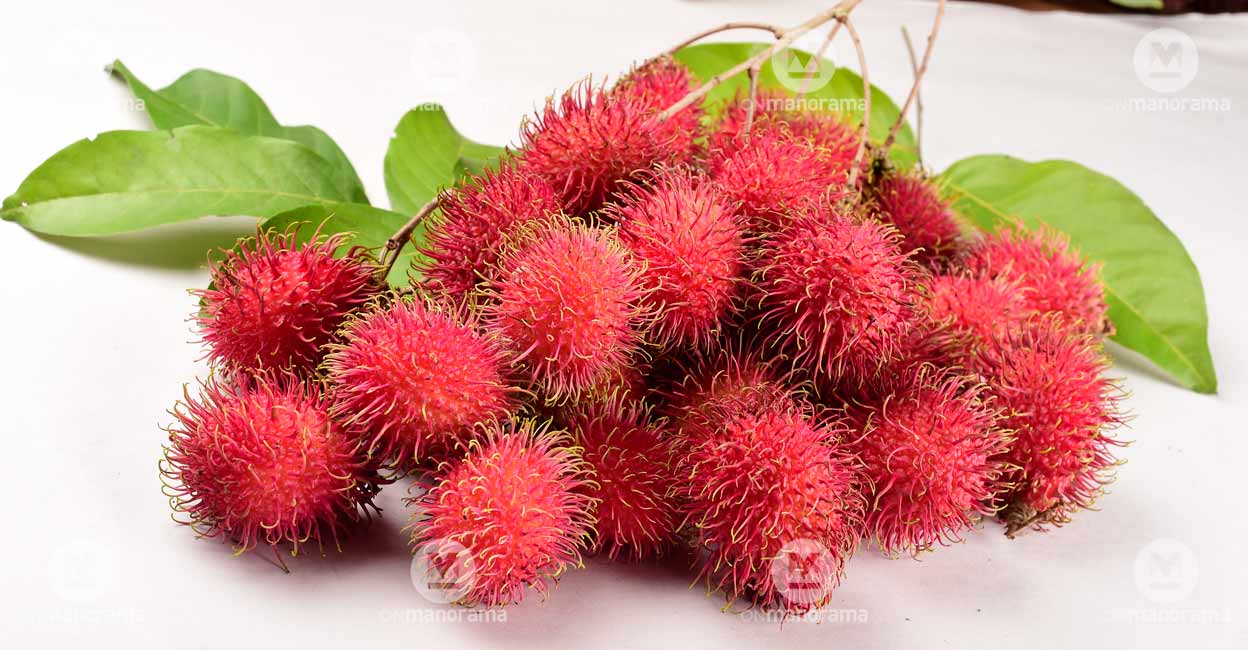 Rambutan contains more copper than any other fruit. Consuming the fruit is also beneficial for bone health as it contains calcium. The fruit helps to prevent anaemia and hair loss. It is good for heart health and blood circulation as well.
You can make rambutan juice or add it to your salad. But the best option is always to consume the fruit as it is. Also, remember to remove the seed before giving the fruit to small children.
Rambutan farming
Today, Rambutan is one of the most cultivated fruits in Kerala. Low maintenance cost and high profits prompt people to take up rambutan farming, agricultural experts say. Rambutan is mostly cultivated in Thodupuzha, Ranni, Thiruvalla, Muvattupuzha, and Erumely regions in the state. Now, farmers in Wayanad, Kozhikode, and Kasaragod areas are also taking up rambutan cultivation.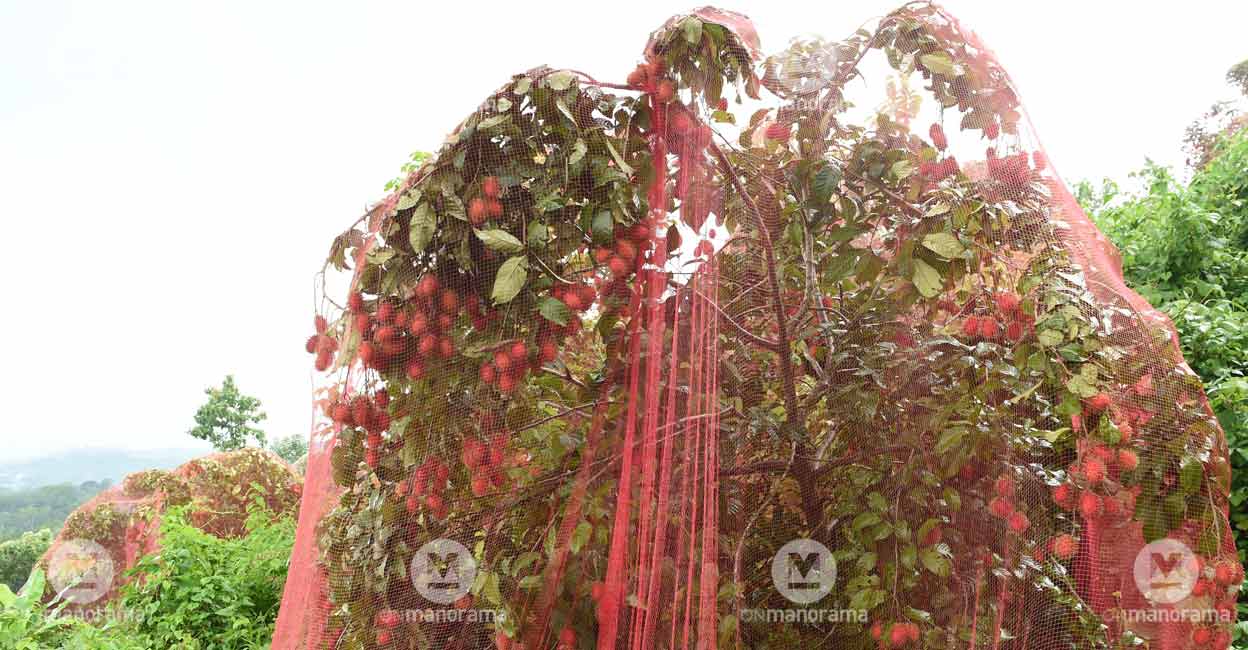 Rambutan has caused a major shift in the fruit farming sector of Kerala. In one acre of land, 120 rambutan saplings can be planted, according to experts. With proper care, rambutan starts bearing fruits by the fourth year. Initially, the tree provides an average annual yield of 7kg and this increases with every passing year, the experts vouch. An average of 30kg is guaranteed, the farmers say, and insist that there are even rambutan trees that give up to 150kg of yield. The price of one kg of rambutan is Rs 200-240. But this varies according to the season and other factors. A farmer with a one-acre plantation can earn nearly Rs 7 lakh a year, the experts point out. And there is no significant maintenance cost either.
The soil and climatic conditions of Vietnam, Indonesia, Philippines, Sri Lanka, and Malaysia are the most suitable for rambutan farming. The ideal temperature for farming is 22-30 Degrees Celsius. Once planted, saplings need good shade during the first three years and then sunlight. Due to this, it is ideal to grow rambutan in banana plantations. Several people also cultivate rambutan amid coconut saplings.
Lychee link
Though rambutan resembles Lychee, these are two different types of fruits. In Kerala, Lychee is now cultivated in Wayanad and Kanthalloor. High-altitude areas offer the best climatic condition for lychee cultivation.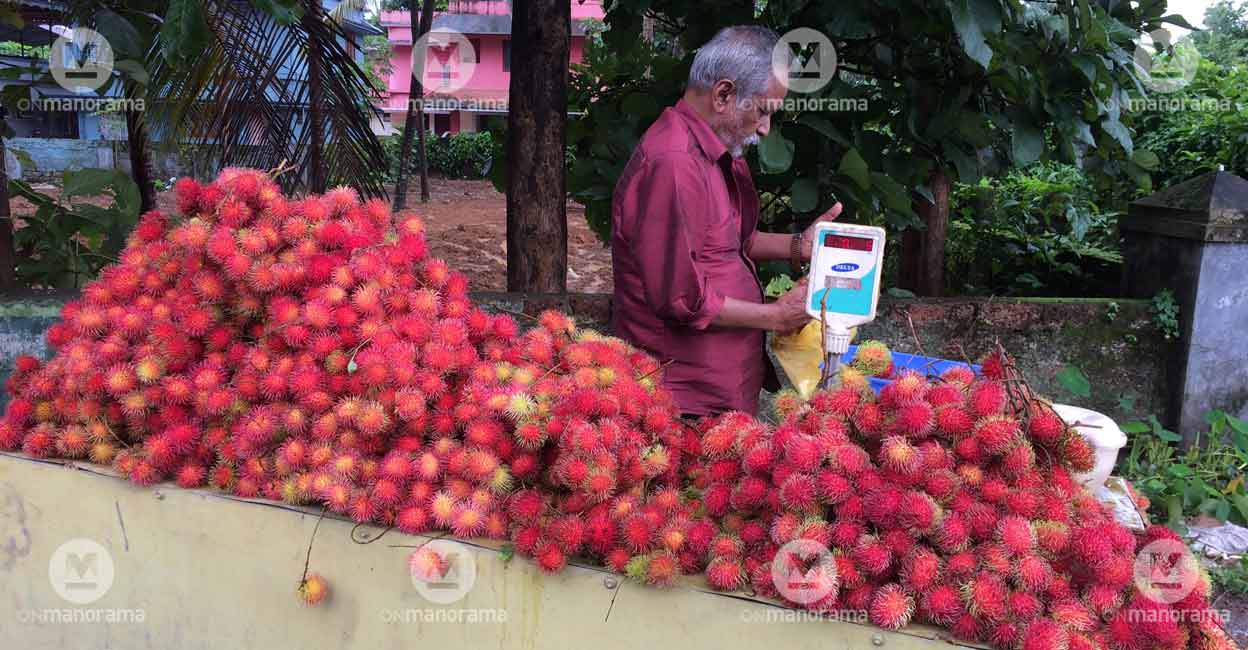 Best rambutans
N-18, E-35, Sri Lankan rambutan, and caesar are the best varieties of rambutan. Even among these, N -18 is regarded as the better variety and fetches the best rates as well. There are female (fruit-bearing trees) and male categories of rambutan. So the sapling you get need not be necessarily female. Budding and grafting methods should be used to produce saplings that will bear fruit.