Thiruvananthapuram: Kerala Vigilance and Anti-corruption Bureau (VACB) SP R Sukesan has alleged that his former boss N Shankar Reddy had forced him to alter the case diary in the infamous bar bribery scandal that had forced a prominent minister to resign from the previous UDF government. The vigilance court has ordered a re-investigation into the case.
Sukesan approached the vigilance court here, saying Reddy ignored evidence, and had sought a further probe into the case. Reddy was the vigilance director at the time.
"Following Shankar Reddy's interference, I had to make alterations in the case dairy and submit a report exonerating former finance minister KM Mani from the case," Sukesan said in his petition to the court.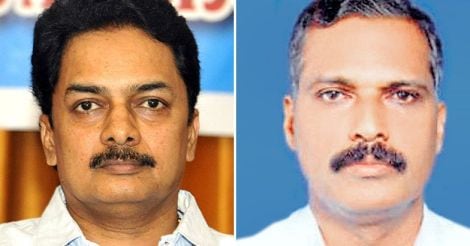 N Shankar Reddy, Sukesan
The case is seen as one of the reasons for the defeat of the UDF in the last assembly polls. Interestingly, the Congress brass has come out in support of Reddy. And the former Vigilance director has welcomed the probe.