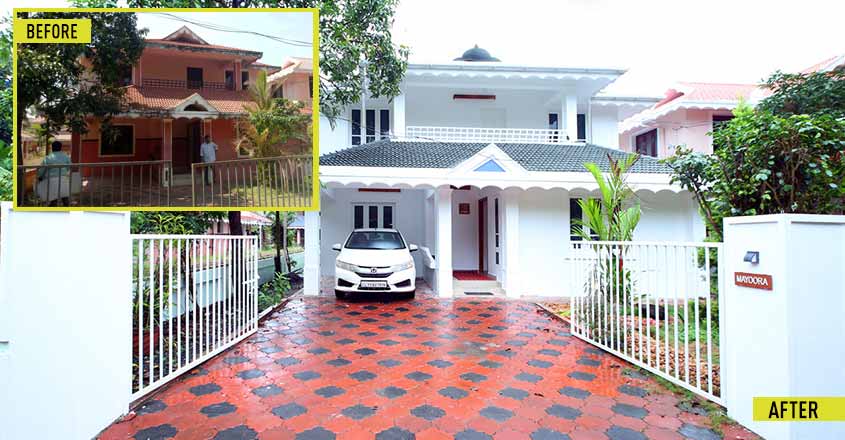 Gireesh, an expatriate, and his family often fly down to Kerala to visit the famous Guruvayur Sree Krishna temple. They purchased a twenty year old house here, so that the family can stay comfortably as long as they are in the famed temple city.
But time had taken a toll on the old house and its roof was leaking at many places. The plasters peeled off walls and the cupboards were beginning to decay. Hence the owner decided to give this house a facelift. It was decided that the renovation works should be completed within a meager budget of Rs 6 lakh as the family never stayed there long.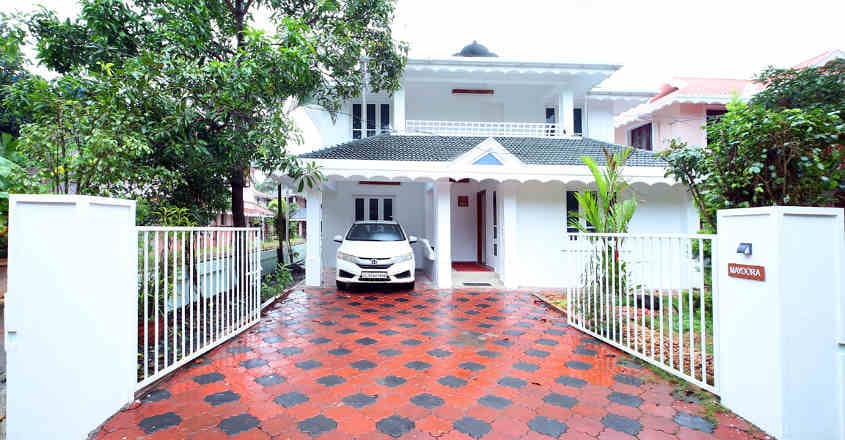 Following changes were made for the renovation:
» The old coat of paint was scrapped off. The walls were painted with putty.
» The old cupboards and wardrobes were replaced.
» Old flooring was polished.
» Furnishing was entirely new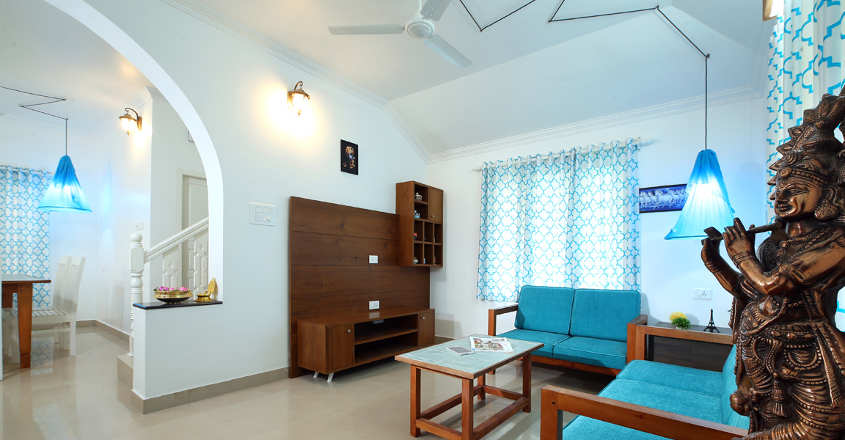 This 1200 sq ft house has living and dining areas, a kitchen and three bedrooms. The family, who are ardent devotees of Lord Krishna, chose light blue shade as the theme of the interiors. The terracotta tile which was brought as a sample became the name board of the house. An acrylic sheet was pasted on top of the tile to give it a texture.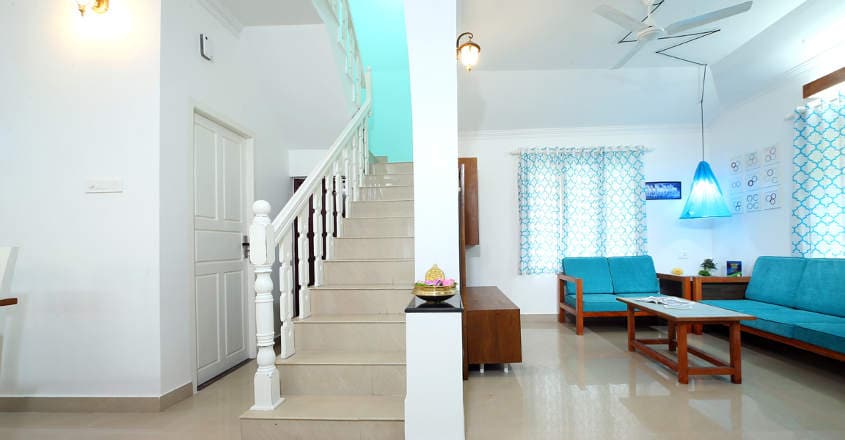 The unique decor in the interiors add to the charm of the renovated house. Few old bangles found from the house's back yard were attached to steel rings enhanced with lighting. This curio is an eye catching feature in the living area. The newly altered interiors are furnished in the plywood and laminate finish. The furniture was made on the site itself. The design of the dining table stands out for its uniqueness and elegance. Tiles are paved over solid wood to make the dining table.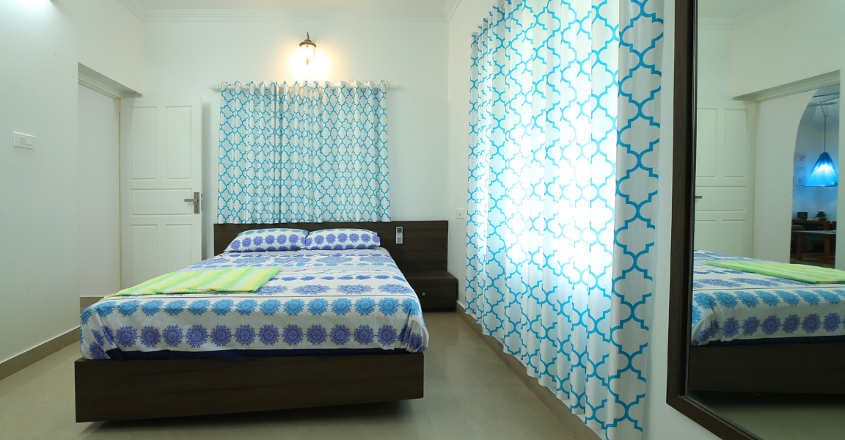 The look of the house was altered to suit the modern needs without demolishing the previous structure.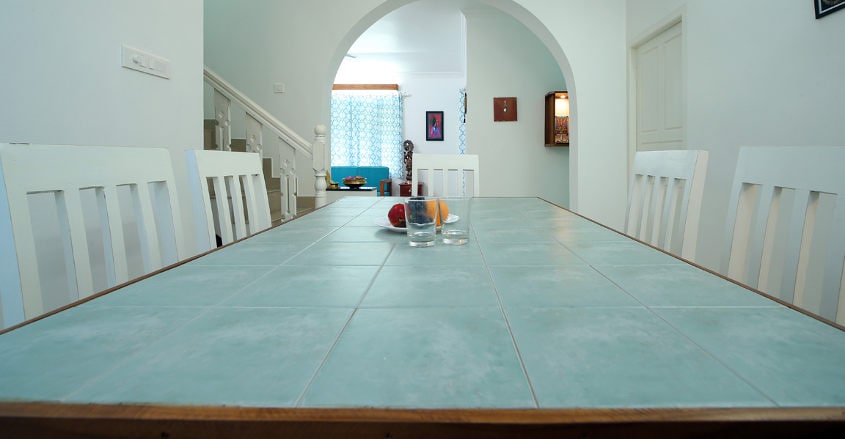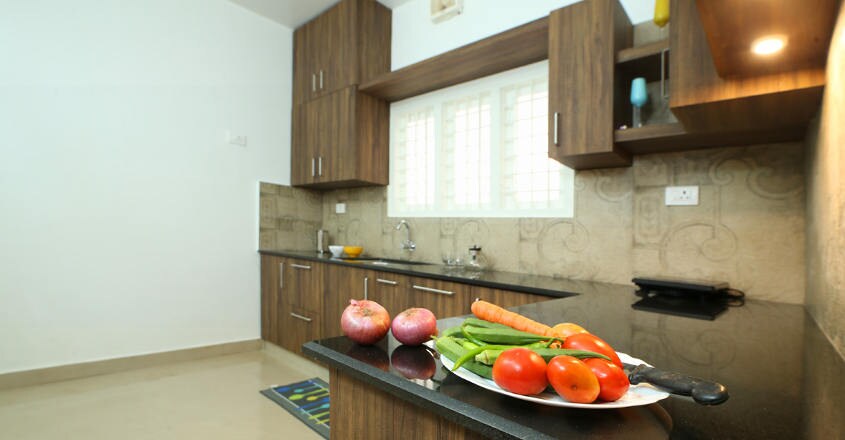 Project – Guruvayur
Plot – 10 cents
Area – 1200 SFT
Owner – Gireesh
Designer – Devan, DOBA Spatial Design, Bangalore
Mob - 9497411255