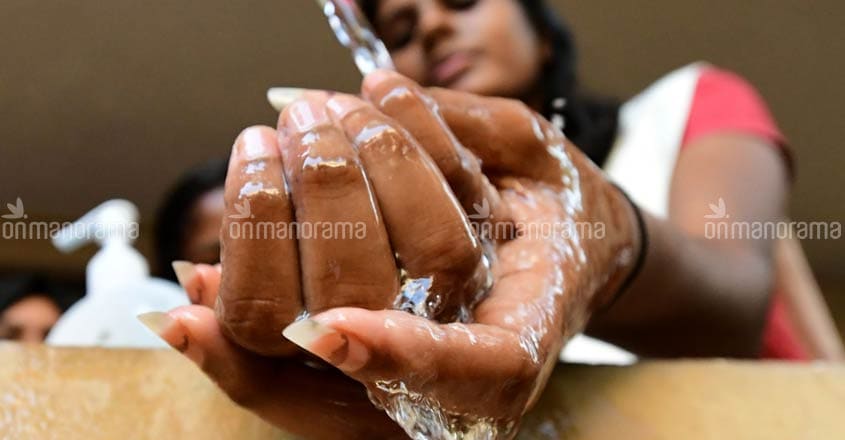 Thiruvananthapuram: After over a month of lockdown following the onslaught of COVID-19 pandemic in Kerala and a flattened curve of its spread, the state allowed small non-AC shops and government offices in places other than red zone and hot spots to function. However, stringent measures have been put in place as the state is trying to obeserve the results of allowing minor relaxations. As the small-scale shops and government offices resume operations, here are the guidelines, which have to be strictly followed:
» Maintain maximum social distancing (at least 1 metre). Even chairs have to be arranged at offices with 1.5-2 metre gap.
» Try not to touch surfaces, especially switch, door knob, and railings of staircase.
» Wash your hands using soap frequently and also whenever you enter a shop/office. A hand-washing kiosk has to set up at the entrance of all establishments.
» Use a sanitiser with over 60 per cent alcohol content if no facility to wash hands.
» Wear clean masks after washing your hands. Do not touch the mask once you wear it.
» When you get home, untie the mask by touching only the straps. Disinfect the mask, wash properly, dry it under the sun and iron. For disposable mask, disinfect using a bleaching solution and bury it deep under the ground. Do not throw these masks around carelessly.
Bleaching powder solution for disinfection
Wipe the surfaces using a bleaching powder solution to disinfect the shops. One per cent Hypochlorite solution is the most ideal. You can make the solution by mixing 10-30gm bleaching powder in 1 litre of water. Use this solution to wipe the floor, chairs and counter tops.
Use alcohol to wipe metal surfaces, where bleach solution cannot be used.
Government offices
» Maintain only 50 per cent of the staff
» Those with fever, cold and cough should not report to work at offices.
» If the public has to stand in queue, mark the area with yellow chalks while a maintaining a distance of 1.5 metres.
» The distance of 1.5 metres should be maintained at counters as well.
» If possible, offices should inform people in advance about the availability of its servies.