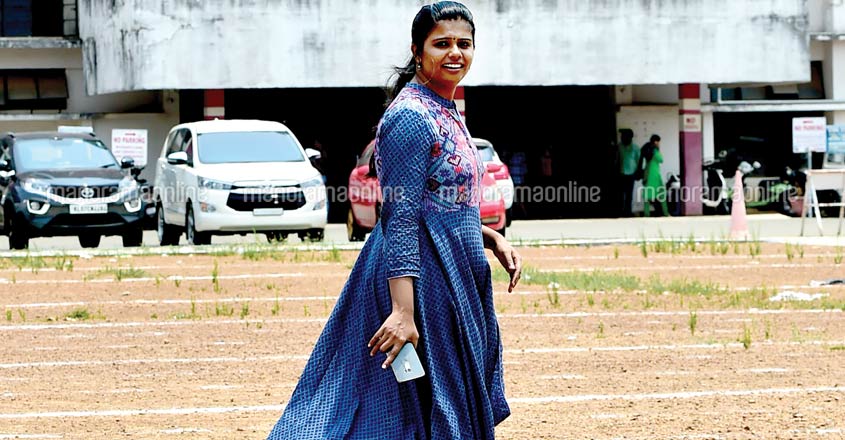 When you add hard work to smart work you get success, this is the winning formula of R Sree Lakshmi, who topped the Union Public Service Commission exam in Kerala. She is the 29th rank holder at the national level.

She said that it was more important to spend quality time on learning than the number of hours put into it. You have to keep your eyes and ears open to society and talk to people to understand how society functions.
The civil service exam is not just about testing your general knowledge. It is more of fathoming your analytical skill. In short, you have to use your knowledge. This calls for disciplined study that is not confined to the prescribed syllabus.
You have to learn about all factors of an issue to analyse it. You are required to shoulder a huge responsibility when you are selected for the civil service. So you should not limit your knowledge to a reading room.
Sree Lakshmi has always been a voracious reader. She used to read whatever she could lay her hands on. Her parents, V A Ramachandran and B Kaladevi, both retired bank employees, were good readers themselves.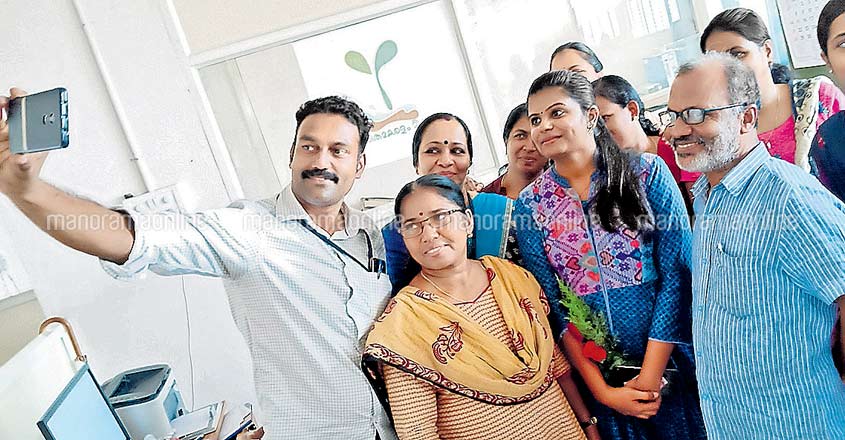 Her house has a small library of books and magazines. Sree Lakshmi grew up reading novels and stories even before she thought of writing the UPSC exam. She reads widely even during the exam days. That has helped her a lot in garnering an eclectic body of language and forming a writing style of her own.
She went to the Nirmala High School at Aluva up to the tenth grade. She did her plus-two in the Rajagiri School at Kalamassery. Even though she was a science student, she chose to pursue a degree in economics. That was a turning point, she said.
Her parents did not push her to choose a career in medicine or engineering even though she was the school topper. She joined an economics course in the Stella Maris College in Chennai. Later she went to the London School of Economics for post graduation.
The stint in London helped her a lot to develop her language abilities, especially in writing. Back home, she worked with an NGO and the line of work exposed her to the world of bureaucrats. Working with IAS officers, she wanted to be one.
She quit her job and joined the Kerala Civil Service Academy in Thiruvananthapuram. She received most of the study materials online, freeing her time. She cracked the UPSC exam in her fifth attempt.
Cracking the UPSC is a test of perseverance. When you flunk in the final round, you are supposed to start from the scratch. Only the patient ones can expect to be rewarded.
The interview is as important as the written test. The interview board tests the limits of the candidate's knowledge. Sree Lakshmi was asked more about international affairs, probably because of her experience abroad.
She was asked about issues as varied as Donald Trump's administration in the United States and the Brexit. There were questions about India as well, including the Goods and Services Tax. It is a good idea to give a polite pass when you do not know of a particular subject, Sree Lakshmi says.
Sree Lakshmi says anyone can crack the UPSC exam provided they have a desire and willingness to work hard and a little smartness.
She said she was told that an IAS aspirant should be able to study for 24 hours a day but that was not the case with her. Using your study time wisely was the key.
"I studied for about six hours a day. I used to study in the mornings. I prepared my own notes," she said.
She read books, magazines and a lot of stuff that were not covered by the syllabus. She practiced on her writing, tapping the possibilities offered by the internet.
Sree Lakshmi's house at Aluva was also affected by last year's flood. Her family had to be airlifted while she was away in Thiruvananthapuram. She counts Ernakulam district collector Muhammed Safeerulla, Thiruvananthapuram district collector Vasuki and Thrissur district collector Anupama as her models. She wants to be known as a people's collector.
Sree Lakshmi is no stranger to the collector's offfice. She has been working with the Haritha Kerala Mission office in the Ernakulam district collectorate. As soon as the UPSC results came out, the resource person visited the collector in his chamber along with her parents and sister, Dr R Vidya. They also met the assistant collector.
Her colleagues welcomed her and took selfies with her. They wished her that she she returns to the office as collector.
Sree Lakshmi takes 'song breaks' between her study sessions. A student of classical music, Sree Lakshmi is more tuned to old Malayalam movie songs.
She is an avid movie fan too. She was just getting out of a movie hall after watching 'Lucifer' when she heard the news of the UPSC win. She liked 'Kumbalangi Nights' a lot. She is a fan of Mohanlal and Parvathi.
She wants women to be economically self-reliant. Both girls and boys should be well-versed in driving, swimming and cooking. She said she knows enough cooking to survive even if she was alone.
She said that she likes to see girls dress up to the latest fashion trends but her fashion mantra was comfort.
She keenly watches political developments even though she does not claim affinity to a particular party. She has exercised her right to vote whenever she was in the country. Vote wisely, she says.