Los Angeles: Netflix Inc co-founder Reed Hastings stepped down as chief executive of the company that upended Hollywood by delivering movies and TV shows online, handing the reins to longtime partner and co-CEO Ted Sarandos and chief operating officer Greg Peters.
Shares of Netflix rose 6.1 per cent to $335.05 in after-hours trading as the streaming video pioneer also said it had picked up more subscribers than expected at the end of last year.
The company has been under pressure after losing customers in the first half of 2022. Its stock, a one-time Wall Street darling, had fallen nearly 38 per cent in the past year.
Sarandos and Peters will share the title of chief executives, with Hastings serving as executive chairman. The change is effective immediately, representing the culmination of a decade of succession planning by the board. Both Peters and Sarandos were promoted in July 2020 amid a challenging time for the company.
"It was a baptism by fire, given Covid and recent challenges within our business," Hastings said in a statement. "But they've both managed incredibly well ... so the board and I believe it's the right time to compete my succession."
Hastings made his exit as Netflix said it added 7.66 million subscribers in the fourth quarter, beating Wall Street forecasts of 4.57 million with help from "Harry & Meghan" and "Wednesday" in the battle to attract streaming television viewers.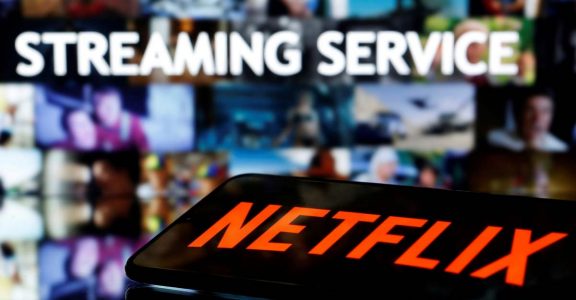 Earnings per share, however, came in at 12 cents, below the 45 cents expected by analysts polled by Refinitiv.
Netflix projected "modest" gains in subscribers through March. It forecast 4 per cent year-over-year growth in revenue during the period with the help of new revenue streams.
The company is facing restrained consumer spending and competition from Walt Disney Co, Amazon.com Inc and others spending billions of dollars to make TV shows and movies for online audiences.
Netflix lost customers in the first half of 2022. It returned to growth in the second half, but new customer additions remain below the pace of recent years.
To kick-start growth, Netflix introduced a cheaper, ad-supported option in November in 12 countries. It also has announced plans to crack down on password sharing.
"2022 was a tough year, with a bumpy start but a brighter finish. We believe we have a clear path to reaccelerate our revenue growth," Netflix said in its quarterly letter to shareholders.
Netflix will start rolling out features this quarter to try and convert more password sharers to paying subscribers, Peters said. He acknowledged it will not be a "universally popular move," comparing it to a price increase that will increase cancellations for a time but pay off with added revenue.
The company's global subscriber base hit 231 million at the end of December.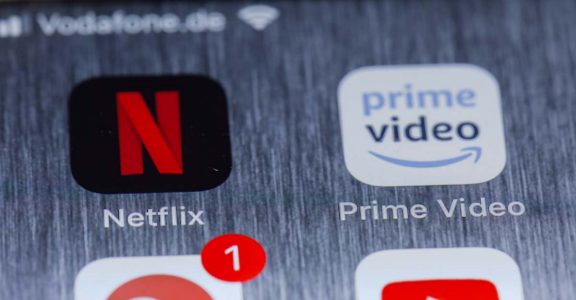 Audiences flocked to Addams family tale "Wednesday," the third-most watched show in Netflix history, the company said. Murder mystery "Glass Onion" and the British royals documentary "Harry & Meghan" also were hits during the quarter.
Net income fell to $55 million or 12 cents per share, from $607 million or $1.33 per share a year earlier. Revenue rose 1.9 per cent to $7.85 billion, in line with expectations.
Hastings, 62, co-founded Netflix as a DVD-by-mail business in 1997, saying the idea came from his frustration at having returned a rental of "Apollo 13" to the local Blockbuster video store and getting socked with a $40 late fee.
"It feels like yesterday we were at our IPO. We were covered in red envelopes," Hastings said on Thursday in a post-earnings video interview.
The business evolved in 2007 to a video streaming service that shook up Hollywood, prodding Netflix's media rivals to invest billions in their own services.
Some of Hastings' challenges were self-inflicted, such as his plan to spin off the company's DVD business into a new company called Qwikster. That 2011 initiative cost the company 800,000 subscribers and sent the stock plunging.
The executive navigated another precipitous stock drop in April 2022, when Netflix reported its first subscriber loss in more than a decade. This forced Hastings to reconsider previously verboten ideas to spur growth, including an ad-supported version of the service.