What are you waiting for, dear women of this country? You have been attacked over and over – raped and killed in a moving bus, pushed off a moving train and sexually assaulted, murdered inside your own house, strangled to death at an IT office, and now, waylaid in the middle of a city and abused for two hours in a moving car.
You are probably taking solace in the assumption that only a certain Malayalam actress was attacked or a woman in a lonely ramshackle house was killed. Sitting in the comforts of a house or a seemingly secure office (remember Infosys techie Rasila Raju), you somehow believe that the dirty hands of offenders won't touch you.
Noted Malayalam actress waylaid & harassed in Kochi, 1 held

Here is why Mollywood needs to do some serious introspection
Think again, dear women. If the attack on a popular celebrity right in the middle of a crowded city is anything to go by, you are not safe. Hear it well and keep repeating it until those words ring clear in your head.
Because unless you accept the fact that there is danger lurking in every corner, you will not stand up for yourself. (And by that, we are not referring to an FB post on women's rights!)
The location doesn't matter
You may argue that Kerala, with its so-called pervert attitude, is the area to be avoided. We would like to pick your brain a bit and pin your attention to the recent murder of a Kozhikode woman techie in the Pune IT park. A guard was arrested, but no explanation given as to how he was able to commit the crime in a high-secure area. Whether in a car in Kochi or a Pune office, you are vulnerable.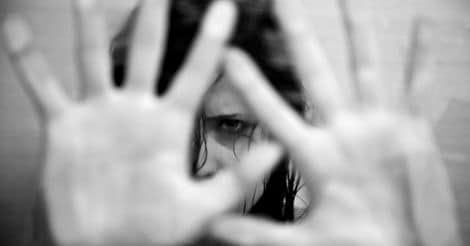 Representational image. iStock
It was that easy for a group of men to enter a woman's car and abuse her for nearly two hours. The defunct CCTV cameras have thrown little light on the incident that happened near National Highway 544 near Angamaly, in the vicinity of Nedumbassery airport.
The CCTV cameras along the highways are notorious for picking out speeding vehicles with many commuters slowing down when they approach one. Why then did they suddenly switch off their cameras? Well, we leave that for the police to probe, first you need to be secure.
Protect yourself
The point is you can easily blame the law and (dis)order situation in the state or the lackadaisical attitude of the police. But at the end of the day, it is your responsibility to take care of yourself. For, we have had far too many instances of attack followed by assurances.
Those pepper sprays could help you in troubled times and should be a must-have item in your handbags. But then again, you should be brave and alert enough to put them to good use rather than shivering in front of your assaulter. Learn some self-defense techniques such as the Krav Marga.
About chastity belts and medieval mindsets
A colleague had recently pointed out to anti-rape clothing that were featured on foreign e-commercial sites. First, I found it outrageous, then intrigued at the very concept. You need to be going around in a certain outfit to protect yourself from lecherous men?
The concept just shows how backward the mindset of people is. During the medieval era, women had to wear chastity belts to prove her loyalty when the knights left on crusades. Likewise, anti-rape clothing brings back a medieval concept to protect woman.
It just shows that despite all the tall talk on development, the story of women remains unchanged – in a society you are part of.
So, you may want to start by first talking to your boyfriend, husband, son and even father. Yes, your own house could be the breeding ground of an assaulter. The inherent mentality of always pointing fingers at a nameless goon or a creepy neighbor, will not help you in any way. 
You need to act, NOW!
(The views expressed are personal)