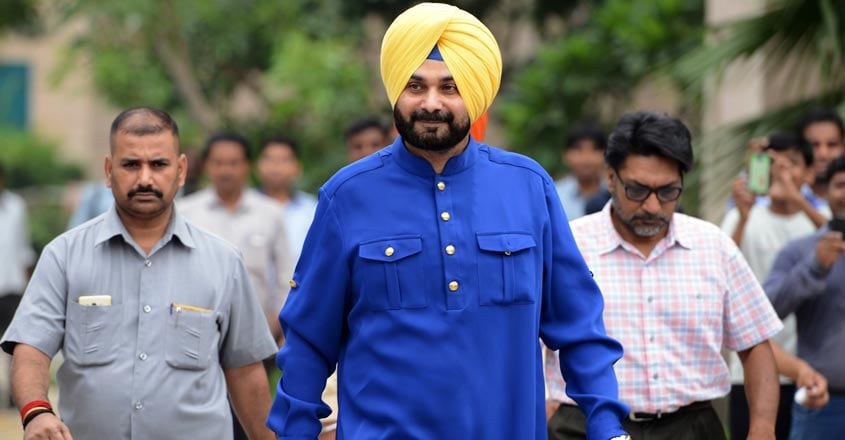 In India there are three ways of life that hold a perennial attraction for the youngsters on account of the glamour and pomp that they project - cricket, movies and politics - though not always in that order. Cricket is the most popular game in the country and the fortunes of the national side are followed closely by persons in every nook and corner of the large nation. Movies offer the greatest source of entertainment and the popularity of both Hindi films, popularly known as Bollywood, as well as the regional language ones stand as evidence for this. Every Indian is immensely proud of the fact that he/she lives in the largest democracy in the world and politics holds a special place in his heart. The relevance of politics in the daily life of the average citizen is borne out by the ever increasing number of new channels in all languages in the country, which survive on the staple diet of happenings in the political milieu.
Given the special place that these three lines of work have in the Indian minds, it is only natural that successful purveyors of these professions are enveloped in an aura of glamour, almost akin to a halo. Members of the national cricket team enjoy a status in society equivalent to that of a popular star in the tinsel world or a politician exuding power. They are invited to functions where people hang on to each word that they speak; their dress sense and the company they keep are discussed threadbare in the press and the lay public remains in awe of them. Thus, it is not surprising that youngsters look up to them as role models.

Since cricket is a sport where active participation becomes increasingly difficult as one approaches the end of the fourth decade of life, cricketers are forced to look out for a second career option once their playing days are over. In earlier days, before the advent of round the year televised cricket, players would start working full time with their employers who were mostly public sector banks. These days most of the top players look for a stint in the commentary box, which, in addition to being financially rewarding also keeps them in the limelight. Those who prefer to have closer association with the game take up assignments involving coaching or even umpiring.
However, there have been a few cricketers who decided to take the plunge into the world of politics, which is definitely more challenging and demanding than the game involving a bat and a hard ball. Though many cricketers took the initial steps towards politics, only a few showed the resilience and determination to continue in it and aspire for an elected office.

Maharajkumar of Vizianagaram, popularly known as Vizzy, was the first cricketer who donned national colours to become a Member of Parliament. However, it remains a fact that Vizzy was not much of a player in the cricketing sense and won the captaincy of the squad that toured England only through successful politicking. It was widely expected that he would leave the job of leading the side in Test matches to the more capable and experienced C K Nayudu, as was done by Maharajah of Porbunder in 1932. But, Vizzy had other ideas and he led the side in all three Tests, with disastrous results. However, to be fair to Vizzy, it must be mentioned that his career as a cricket administrator and politician was much more successful than his stint in the middle as a player. He was elected to Lok Sabha from Visakhapatanam in 1960 and 1962 and died in 1965, while still serving as a Member of Parliament.

Lala Amarnath, former skipper of national side, also evinced an interest in entering active politics after his playing days were over. This chapter of Lala's life was virtually unknown to the outside world till it was brought out by his youngest son Rajinder in the biography titled "Lala Amarnath: Life and Times". Lala won the support of Pratap Singh Kairon, then Chief Minister of Punjab, in this venture but unfortunately the latter was assassinated before he could help the former. Subsequently Lala informed Hari Sastri, son of Prime Minister Lal Bahadur Shastri, whom he was coaching, about his political ambitions. Rajinder has claimed in the book that the prime minister was favourably inclined to Lala joining politics, but misfortune struck again when he met with an untimely death in Tashkent. Lala took these two developments as a divine foreboding and decided to stay away from the world of politics.
Pataudi's twin failures
Mansur Ali Khan Pataudi was the next Indian cricketer to venture into politics. Upset by the decision of the Indira Gandhi government to waive the privy purses that was paid to the Indian princes from the time of Independence onwards, he sought to contest the Parliament elections in 1971 as a candidate for Haryana Vishal Party, a fledgling political outfit, from Gurgaon. He lost and returned to the cricket field soon afterwards. However, he chose to contest once more, in 1991 from Bhopal, this time as a Congress candidate. But fortune did not smile on him this time either and he lost again, prompting him to bid adieu to politics forever.
Chetan Chauhan made his name as a doughty opening batsman, who was the most reliable partner of Sunil Gavaskar during the period from 1977 till 1981. He was a fearless Rajput and faced the fastest of bowlers in the world without flinching. He was dropped from the side despite performing creditably during the twin tours of Australia and New Zealand in 1980-81. After his active playing days were over, he served as a member of the committee of selectors of the Board of Control for Cricket in India (BCCI). He successfully contested the general elections of 1991and 1998 from Amroha constituency in Uttar Pradesh as a Bharatiya Janata Party (BJP) candidate, but lost the polls in 1996, 1999 and 2004.

Kirti Azad, a hard-hitting lower middle order batsman and a useful off spin bowler, was selected as a member of Indian side for the tours of Australia and New Zealand in 1980-81. He did not do anything spectacular on that tours and lost his place in the side after another couple of Tests in India. He was a surprise selection for the 1983 World Cup, but proved the selectors right by bowling a tight spell during the semifinal against England. His lineage as son of Bhagwat Jha Azad, former chief minister of Bihar, helped him to move with ease into the rough and tumble world of politics after he quit cricket. He was elected to state legislature of Delhi in 1993 and to Lok Sabha from Darbhanga in Bihar in 1999, 2009 and 2014. He was in the news of late for quitting the BJP and is contesting the forthcoming elections as a Congress candidate from Dhanbad in Bihar.
Mixed bag
Mohammad Azharuddin led India during most of 1990s, but had to leave the game under a cloud following allegations of involvement with the match-fixing syndicates. He was slapped with a "life ban" by the BCCI as well. But this did not prevent the Congress from fielding him from Moradabad constituency in Uttar Pradesh in 2009. He won this electoral contest with ease, but could not repeat this feat when he fought the next battle in 2014, this time from Tonk-Sawai Madhopur in Rajasthan. He is presently the working president of Telengana Pradesh Congress Committee.
Among all the cricketers who tried their hand at politics, the most successful one has undoubtedly been Navjot Singh Sidhu, the former opener who could tear into shreds any bowling attack on his day. He made his Test debut against the West Indies in 1983, but was dropped after a couple of insipid performances. But he made his way back to the side in 1987 and did not look back after that. Though he faced punishment for leaving the side midway through the tour of England in 1996 over differences with the skipper Azharuddin, Sidhu made a succesful comeback. He was dropped from the side in 1999 after which he announced his retirement from the game. He made a successful transition to television soon thereafter and earned a name as one of the most popular chat show hosts in the country. His catchy one-liners and pithy remarks endeared him to the audience and he soon developed a substantial fan following. He successfully contested the Lok Sabha elections in 2004 and 2009 from Amritsar on BJP ticket, but was dropped in 2014. Though the party gave him a seat in Rajya Sabha, Sidhu resigned and joined the Congress. He won the elections to Punjab legislature as Congress candidate in 2017 and is presently a minister. He was also in the news for attending the ceremony where Imran Khan, a fellow international cricketer, was sworn in as Prime Minister of Pakistan.
The latest entrant to the field of politics from the world of cricket is Gautam Gambhir. The former opener joined the BJP last month and has been campaigning actively for the party, with some of his observations inviting the ire of established politicians like Mehbooba Mufti of People's Democratic Party in Jammu & Kashmir. From the initial forays, it appears as if he is keen on having a long innings in the difficult and often unpredictable pitch of politics.
There have been some others like Mohammad Kaif, Manoj Prabhakar and S Sreesanth, who tested the waters briefly without success. Kaif contested the 2014 elections to Lok Sabha from Phulpur, the constituency that Pandit Nehru used to represent, as a Congress candidate. Prabhakar stood for the Lok Sabha elections representing one of the factions of Congress while Sreesanth, on the other hand, was the BJP candidate from Thiruvananthapuram assembly seat. None of them showed any inclination for taking up politics as a full time profession.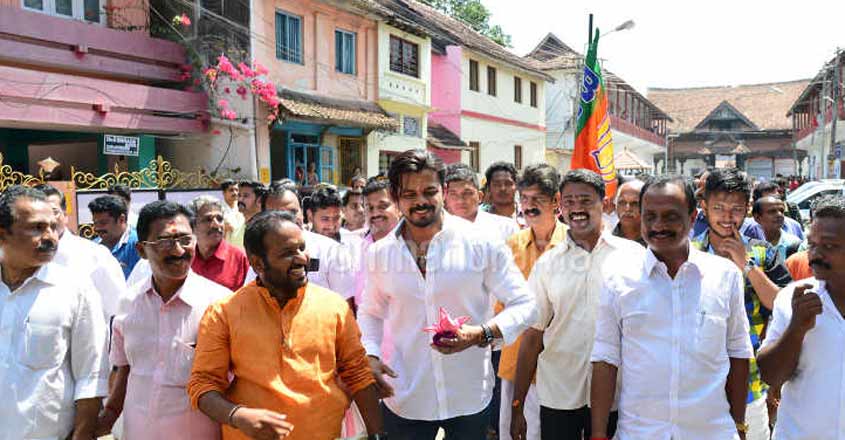 Similarly, Kapil Dev who had joined the Congress in 1984, during the period following the assassination of Indira Gandhi when he was also dropped for a Test during the series against David Gower-led England side, also did not involve himself actively with the working of the party.
Success in any walk of life requires dedication and hard work and cricket and politics are no exceptions to this general rule. Beneath the external glamour and glitter, both these professions are hard taskmasters, demanding absolute commitment and long hours at work. Transition from one career to another is never an easy one and only very few are fortunate to attain what they aspired for, while making the shift. Cricket and politics do not make strange bedfellows, but neither constitute a place for the faint-hearted, thin skinned or the lazy bones!

(The author is a former international umpire and a senior bureaucrat)