How can Kerala be reconstructed after the August deluge? Muralee Thummarukudy, who is the chief of Disaster Risk Reduction with the UN Environment Programme, and G Shankar, Padma award-winning architect, travelled to the worst-hit Kuttanad and Chengannur in Kerala.
In a first hand account, the experts drew up a detailed scheme for resurrecting the ravaged Kuttanad and Chengannur.
In the submerged country
The expansive Vembanad lake appeared placid now, in total contrast to the fury of the nature the whole of Kerala witnessed a few weeks before. It's another matter that several parts of the adjoining low-lying region of Kuttanad is still under water. The floodwater hasn't subsided from several houses till now.
In Kuttanad, Jojo sports a jaded look, as he welcomed his guests on to the boat. "I haven't slept for six days, sir. I had two younger brothers. None of them knew how to swim. Both died in this deluge," he revealed. "We got the body of one. The other has left no trace."
Not far away, people in Chengannur and Pandanad shudder as they recall how the Pampa and Achankovil rivers swelled and inundated their land and residences. For kilometres, their compound walls have collapsed on to the roads. A little away, at Vallana village, a team of 600 policemen is cleaning up the houses.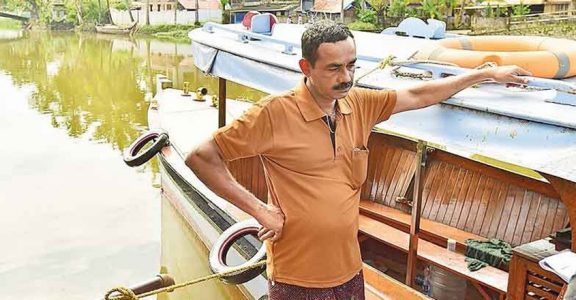 "We have to be careful," says Mohanan, a resident of Pandanad, on a post-Onam day when his village in Keezhvanmazhi should have been conducting the annual snake-boat race. "I will buy another boat. After all, only boats and not cars came to our rescue in the floods."
Thummarukudy agrees that they need to 'be careful'. That caution must underline the psyche of the Kerala people, as they brace up to counter the effects of the flood and start building a new state.
Prior info on disaster
A basic right of a citizen in modern times include knowing about the kinds of disaster one's area is prone to. Sadly, India is not among the countries that shares such information with the public. That is one reason the 2018 floods served such a major blow to Kerala.
How much can water levels rise in Kerala's 44 rivers? More so, in the event of dam burst or more than one of its 100-odd major and minor reservoirs? Is the belt you live in vulnerable to landslides, earthquakes, thunder or lightning? If yes, to what extent can they affect life?
These are nuggets of knowledge that should ideally be shared in public domain and not sleep in government records.
Had it been so, none in Kerala would, say, perhaps have dared to erect buildings in the hills of Idukki, close to the famed dam. Even those building houses there would have been cautious.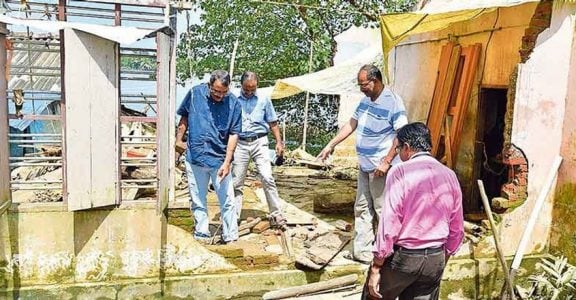 Raise indigenous forces
Kerala has all kinds of 'army' capable of rescuing people in times of a crisis. The fishermen who came in boats last month to the inundated inlands to save marooned people are an example. Such indigenous forces should be groomed. The state can even raise similar model civil defence services at the village level on the lines of the Swiss government.
Their personnel can be trained on various matters. Like, how to rescue people in the event of a road accident or a fire? How to identify the rudimentary symptoms of a landslide in the near future? When to relocate to a safer place? Such 'armies' can be raised at the school and college levels. They should undergo mock tests at least once in six months.
Where are the 'bhais'?
Kerala has no less than 30 lakh labourers who are immigrants from other states. When water levels rose in the state, they vanished. Equally, no native of the state thought of them when confronted with a life-threatening situation like the floods. Keralites ought to see them as their own people. In any case, they account for one-tenth of the state's population today.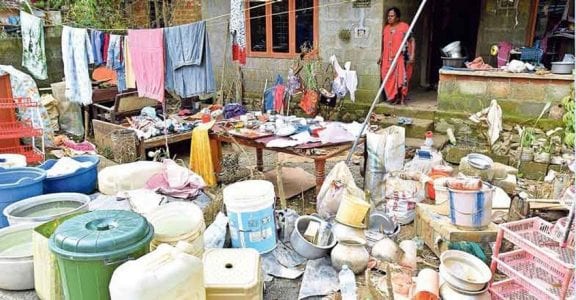 The state's disaster management authority gave alerts in English and Malayalam only, which couldn't be understood by the immigrant labourers. Hereafter, such announcements should be made in Hindi as well.
Language barrier could have adversely affected them during the calamity. The official death toll on the Kerala tragedy would have excluded casualties among the non-Keralite workers. In some relief camps, hapless immigrant labourers were even chased away, according to reports.
Kerala should have ideally set up medical camps for such workers. No tragedy can afford to alienate certain sections of people in a society; anybody neglected can fall ill and the disease can spread to the rest.
Dutch-model houses
A place like Kuttanad, which lies below the sea level, should have houses that are built on pillars raised from the ground, Shankar stated. That is how several parts of The Netherlands survived from time immemorial. That European country, with hollow lands, also has floating houses that will come up buoyantly in the floodwaters instead of perishing in the event of such a disaster.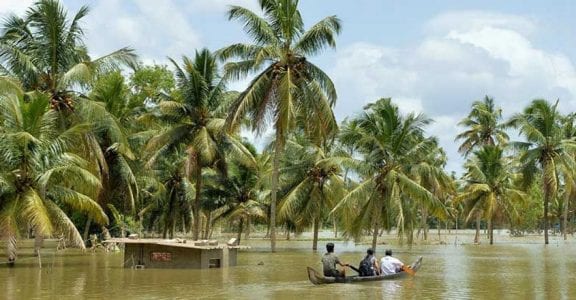 When the modern world has devised good-looking and efficient houses built with wood and bamboo poles, it is sad that Kuttanad is seeing rapid rise in just concrete buildings. Strong foundations won't suit the loose soil of Kuttanad, studies have shown. It's foolish to try to make every town of that region a Changanassery, Shankar added.
Fire force as insurance firm
People in Chengannur, as elsewhere, were seen drying up their wet electronic goods out in the sun. They just wash their TV sets and washing machines without consulting with mechanics on whether a repair can make them functional again. They are just trying their luck.
Bring government insurance under the fire force by broadening its area and scale of operation. Put a value to each valid item in your house and bring it under the insurance scheme. Let the people insure their goods with the local fire force.
The premium for small houses can be small and big for big houses.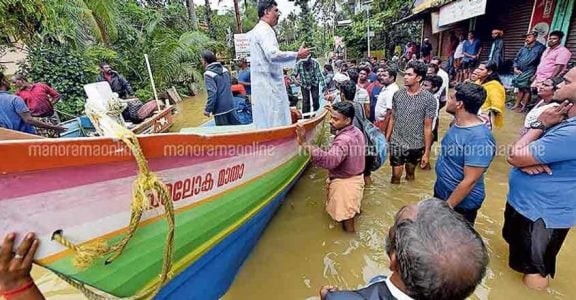 Kerala has 60 lakh houses. A mere annual premium of Rs 1,000 can itself enrich the government's coffers with Rs 600 crore. Into the second year, this amount can double. Such a measure can make the fire force a vibrant business establishment as well. The end result will be that each house can get back much of what it lost in a natural tragedy.
Shankar said the Kuttanad region, which is part of Kerala's heritage, must raise a model village on a plot of two or three acres. Thummarukudy, meanwhile, opined it will be tough to retain Kuttanad as a densely populated area.
"How long can its people survive in increasing numbers with just the bunds existing as their walls of safety? It must find ways for relocating its people to areas outside. They should carry out agriculture on a community basis and share the profits from such a scheme," he advised.