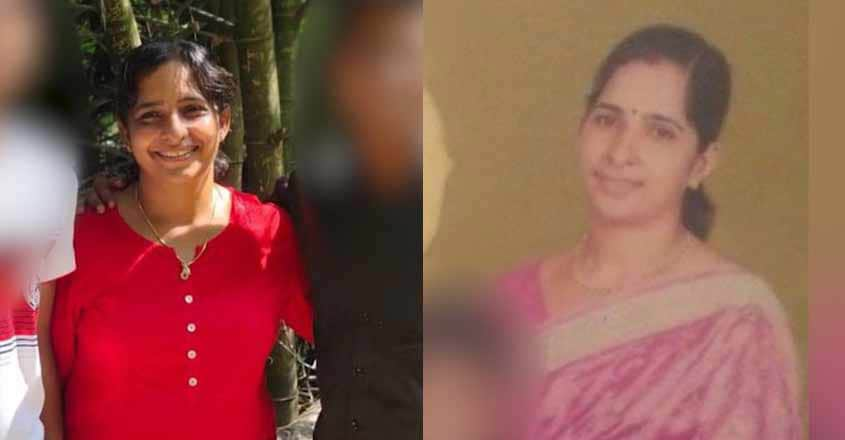 Kozhikode: Kerala police officials said Jolly Joseph, who was arrested for allegedly poisoning six persons to death in Koodathayi in Kozhikode district, had confessed to the murders after a lengthy interrogation.
Sources said police had questioned her four times – including a four-hour-long joint interrogation session with her husband Shaju – in the last two-and-a-half months.
Sources said Jolly was reluctant to admit to the crime in the early stages of interrogation. She stuck to her stand that she had played no role in the deaths. When the police pointed out her presence at the time of each death, Jolly asked wasn't it natural to be around her family members, including her husband. She eventually spilled the beans in the fourth round of questioning when police presented evidences against her in connection with the death of her first husbad Roy Thomas. Soon, the police recorded her arrest on October 5.
No consent for lie-detector test
Kozhikode Rural Superintendent of Police K G Simon, who is heading the probe team, led the third round of interrogation. He asked Jolly if she was ready to undergo the lie-detector test in connection with Roy Thomas' death. She initially agreed to it. The cops asked her to write a consent letter. Though she started writing the letter, she did not complete it as she put down the pen and paper half-way through. When asked about it, Jolly said she cannot give the application without checking with her husband Shaju, sources said.
Prior to her arrest, police had nabbed M S Mathew, who allegedly supplied cyanide to Jolly. The cops then questioned Jolly based on Mathew's statements. Jolly reportedly replied that Mathew harboured enmity towards Roy and that Mathew could have given the cyanide.
However, the probe team pointed out that Mathew was out of station on the days leading up to deaths.
The autopsy report proved wrong Jolly's statement that Roy had died before he ate the dinner. The police pointed out that the autopsy found undigested food in Roy's stomach, proving that he had dinner just before his death.
Jolly then confessed to her involvement in Roy's killing. Later, she admitted that she was behind the other five murders, and explained the modus operandi in each of the murder.