Unique World Robotics, UAE, joined hands with Pranav Rajesh Krishnan, a Class-12 student of GEMS United Indian School, Abu Dhabi, to launch an 'Environmental Fundraiser and Tree Planting Campaign'.
The initiative is aimed at create a sustainable future, spread environmental awareness, and instil a strong sense of environmental responsibility among students.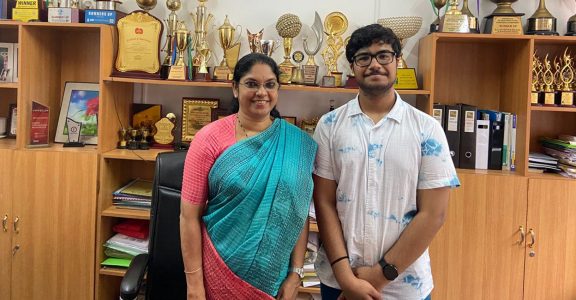 The campaign focused on raising awareness about sustainable practices, conserving the environment by planting trees, and motivating students to become vigilant environmental stewards. At its core, the campaign recognised the urgency of addressing environmental challenges and engaging the younger generation in creating positive change.
Pranav Rajesh Krishnan spearheaded fundraising events, disseminated awareness, and enthusiastically rallied his peers to actively participate in the campaign. As a testament to Pranav's dedication and the collective efforts of the campaign, 50 tree saplings were donated to Mar Baselios Public School in Kottayam.
"It is vital for us to step and act against various environmental issues, no matter how big or small those actions may be," said Pranav.
Unique World Robotics is committed to supporting such initiatives and encourages robust engagement with schools and communities to advance environmental objectives.