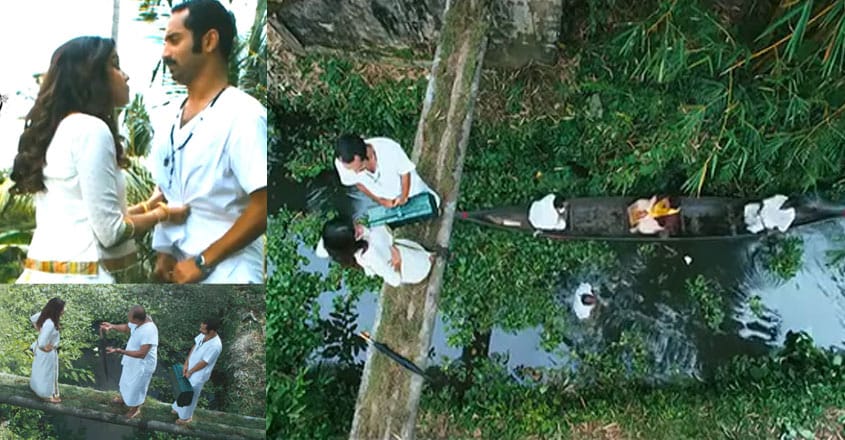 The 2013 Malayalam movie Amen was hailed as a trend setter for a host of reasons. Lijo Jose Pellissery, who till then was known for his serious-toned films like Nayakan and City of God, took a detour with a romance musical. The film starring Fahadh Faasil and Indrajith in the lead roles had interesting plot and well entrenched characters.
Amazing visualization was its USP.
In an exclusive chat with Onmanorama, scriptwriter PS Rafeeq reveals his favourite sequence from Amen and decodes the scene.
"My favourite scene in Amen is the one in which Fahadh Faasil's character Solomon goes to become a priest. That scene conveys many things related to the main character – a man's escapism, love, spirituality, a woman's interference in all this and the juxtaposing of two different times," he said.
In the scene, Solomon seeks to become a priest, forced by his family's dire financial condition.
On their way to get on a boat, Solomon and his uncle Kappiyar Kochousep (Sunil Sukhada) they meet Shoshanna (Swathi Reddy), Solomon's lover, by chance.
She confronts them on the narrow log-bridge over the channel.
Talking about it, Rafeeq said, "People in the present (Solomon and father Vincent Vattolli - Indrajith) are passing under the log-bridge while this confrontation in the past is unfolding on the bridge.
Shoshanna doesn't want Solomon to become a priest.
Two timelines -- past and present -- are shown as one moment in this scene. This union of time makes the scene a great one."
The crux of the movie potrayed the rivalries between two villages, which resulted in the love story between a poor clarinet player and a rich lass.
According to Rafeeq, it was this particular scene that talked about the political setting of the movie.
"The film has three main elements to it -- church, music and love.
The movie gains traction discussing incidents and characters related to these elements. This scene speaks about a crucial moment in the film as it involves all these elements. Shoshanna wants to stop Solomon, who weaves love and music in his heart, from becoming a priest. In fact, this scene is the core theme of the film," he said.