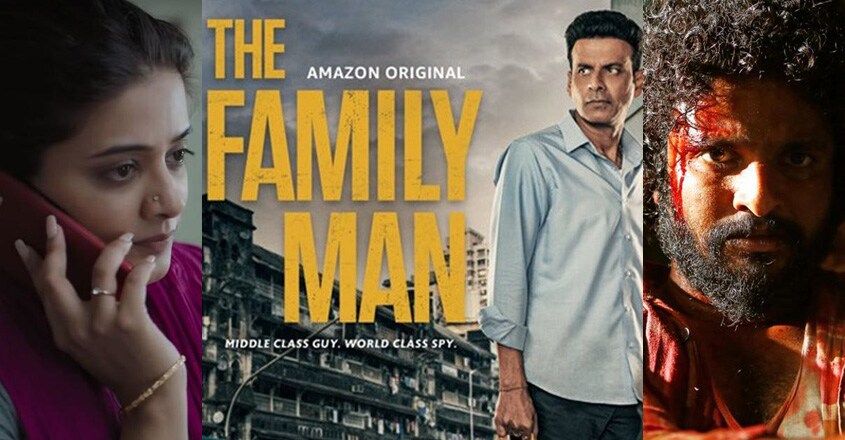 Watching the trailer of the web series 'The Family Man', you might start feeling that finally a common man's story has arrived where you get to see a typical family comprising of a working father and mother with kids and their lives. But alas, minutes after, you see the camera following men with guns and we are reminded that no, this is not just another family drama.
"What good is this job where you forget you have a family", asks one of the characters in the trailer and that pretty much sums up the web series. 'The Family Man' revolves around the story of a common man and his struggle between his family life and professional life.
The Family Man is Raj Nidimoru and Krishna DK (Raj and DK)'s debut digital venture after working in many movies including 99, Shor in the City, Happy Ending, Go Goa Gone and Stree. The Family Man deals with issues like terrorism, nationalism, jingoism, beef ban but focusing on a bigger concern, the attention is ultimately given to the family.
Charity begins at home
Srikanth Tiwari, aka Sri, is blamed by his wife Suchithra, aka, Suchi for not sharing the household responsibilities and that he spends all his time handling 'files and paperwork'. His family does not know that he works as a security analyst for the intelligence agency called TASC. But Srikanth is more concerned about the three men arrested from Kerala as he has to question them. But all of a sudden, he gets a message that the three have run away. Thus begins our journey with Srikanth.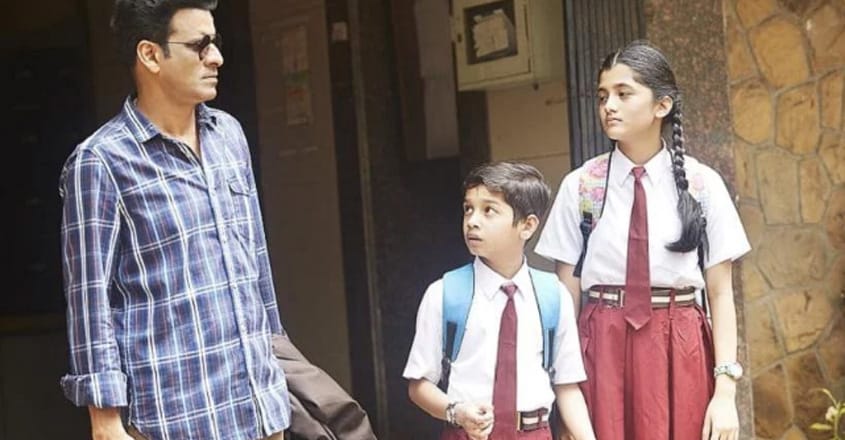 No family is perfect
Well, what is a father who is least affected when his daughter is suspended from school and what is a mother who converses so easily with her colleague than with her partner? That's where we are reminded that a person's first responsibility is his or her own family.
Yes, there would be arguments, fighting in every family. There is for sure big differences in Suchi and Tiwari's lives as she hails from Tamil Nadu and Tiwari from Uttar Pradesh. While Suchi's father talks in Tamil, Sri's mother asks them to speak in Hindi as she claims Hindi is the 'national language'. But in denial, Suchi's father counters stating that Hindi is just one of the official languages. And the blame game continues. But on top of it, Suchi and Sri know how to handle the situation and be the perfect family.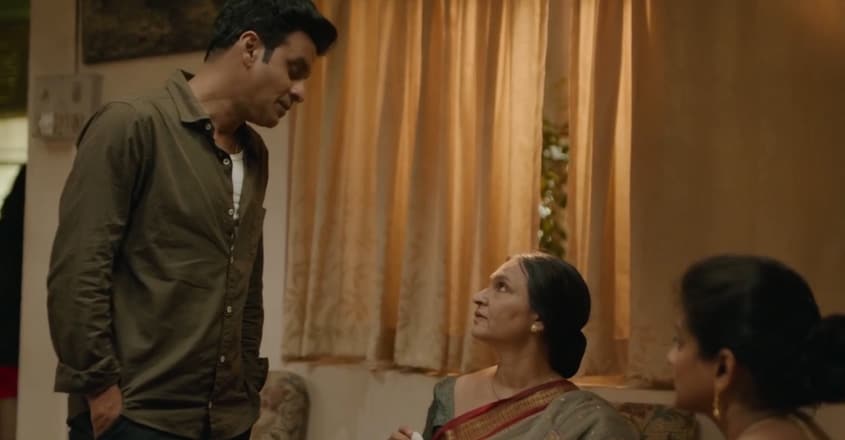 Being a perfect family
Sri can actually make dinner for all guests at his son's birthday party but he finds it hard to find time to talk to his wife and ask if she is happy. Suchi, thus decides to make her own decisions and move on in life.
There's yet another scene where the kids, in the absence of parents, decide to go out and play on their own only to show that children do need parents' attention.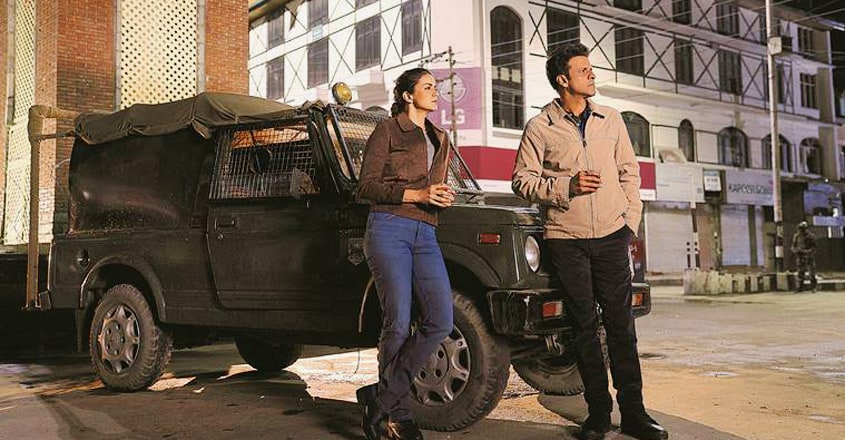 Balance or burnout
Having talked about Sri and Suchi's story, there are other family men too here. One of the main antagonists here is living to lead a mission. A mission, which he claims is for the sake of his own family, a mission that he will allow him to take revenge for destroying his very own family.
Yet another family man is commando Pasha who recalls how he was shaped by his family to be what he is today.
And there are more family stories yet to be revealed but all it needs is a perfect balance with family and work.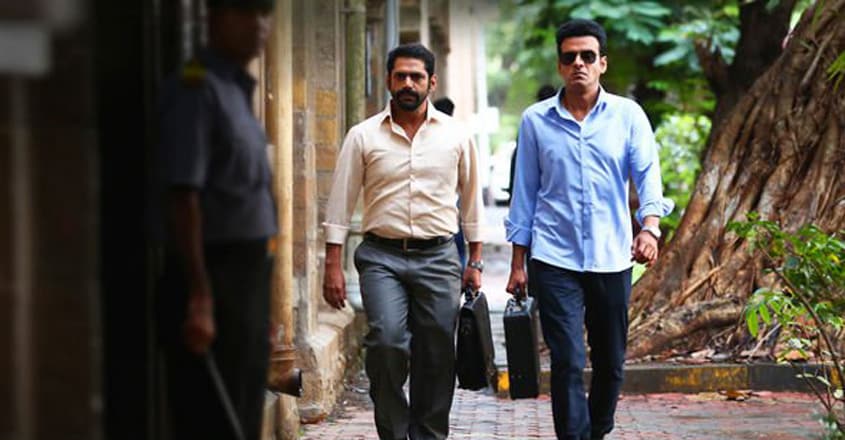 How Family Man works
What works in Family Man is makers Raj and DK's craft of storytelling. With minute detailing and finesse of characters, there are hardly a dull moment in the series. Manoj Bajpayee, Sharib Hashmi, Priyamani, Neerja Madhav, Dinesh Prabhakar, Sharad Kelkar, Gul Panag, Shreya Dhanwantary - every single role is unparalleled. The narrative of The Family Man is full of life where serious situations are laced with light and humorous sequences and that's what makes it a comic-spy-thriller.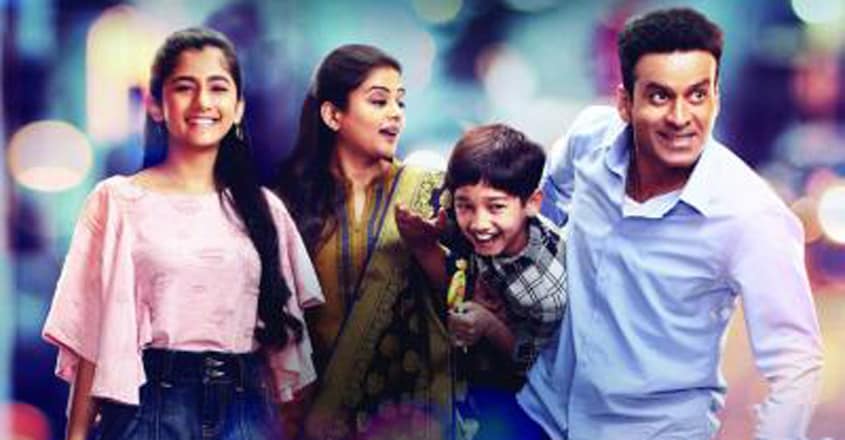 By the final episode of season one, the show will keep you on the edge of your seat. The brilliant sound designing adds to its excitement value.
Yet ultimately, we are reminded to keep calm and wait for next season.