Talk about Jayasura's acting career and one cannot miss mentioning Joy Thakkolkaran from the 'Punyalan' series directed by Ranjith Sankar. What probably works in Punyalan Agarbattis, the first in the series, is its engaging narrative that takes shape as Joy, an aspiring entrepreneur, encounters several roadblocks in his attempt to set up an incense stick-making unit. These include his struggles to source raw materials, quarrels with some elephant owners and a court case against the temple authorities, who refuse to hand over elephant dung to a Christian. Though the movie stands high as a satirical entertainer, director Ranjith Sankar says that it was not easy to make it so.
"Writing the court scenes in 'Punyalan Agarbattis' itself was a challenge because I wanted to make it an all-out comedy-entertainer. The problem with court scenes is that they always tend to get serious," he said in Onmanorama's Decoding a Scene.
"So I interacted with lots of my lawyer friends and even went to some courts. I found the courts to be very hilarious. Most of the things shown in the film has happened in lower courts in Kerala including the judge running out of the court. I sat in courts for 2-3 days and I realized that most of it cannot be made in the movie as it may sound too unrealistic," he recalled.
He said shooting those scenes was more challenging than writing them. "Sujith Vassudev was the cinematographer. We went about looking for so many locations with our art director but I did not like any of it. All I needed was a hall but I had a feeling that if I was not happy with a location, the scenes won't work out."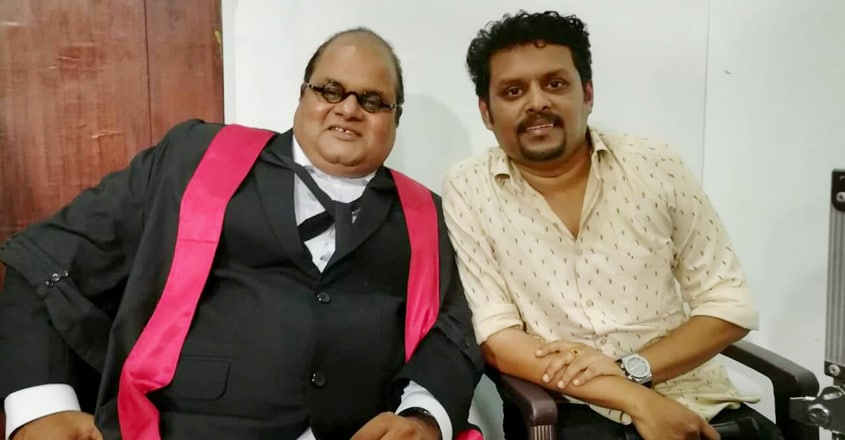 The magistrate played by Sunil Sukhada treats the court as his empire. "At one point in the script, he says that 'ithu ente kodathi' (This is my court). One morning, this dialogue struck me," the director said.
"Then I realized that the location needed to be a single-storey building. As the protagonist of the movie is old-fashioned I wanted the court room to be in sync with an old building. Immediately, I called up my director and told him about my concerns. And thus, he suggested a YMCA hall, some 30-40 km from Thrissur," he said.
Ranjith said when the art director sent him the pictures of the building, he instantly liked it.
"Actually, the entire court scenes of Punyalan was shot in one day. And I was able to do it because I loved the location," said Ranjith Sankar.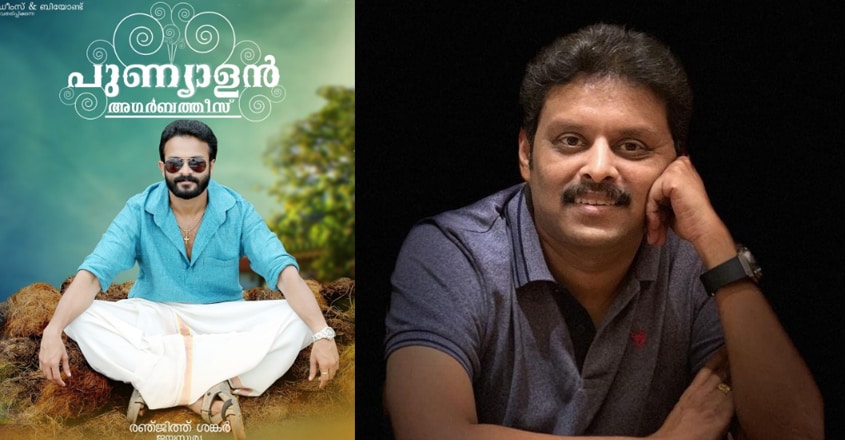 After a gap of four years, the sequel to the hit flick 'Punyalan Agarbattis' was made under the title 'Punyalan Private Limited'. Ranjith revealed that he could not imagine making the sequel movie without the magistrate's character.
"Punyalan-1 was made with a lot of financial constraints. And we all loved the way Sunil Sugatha performed the character of the magistrate. He even acted in my recent film Kamala and during a chat he told me how his magistrate character turned out to be so popular. Though there was difficulty in getting the same location for the second part, I made sure that I get it. The court scenes in the second film were also shot in a single day. When I look back, everything is a beautiful memory and it was one of the most cherished scenes in my career. And to mention, the first part was more special in terms of the process of creation," he concluded.