Kottayam: Malayalam film Ottayaal Paatha (The Narrow Path), directed by Santosh Babusenan and Satish Babusenan, has won the Silver Gateway, the award for the second best film, at the 18th Jio MAMI Mumbai Film Festival.
The award comprises a purse of Rs. 15 lakh and a citation. It was the only Malayalam film among the 11 movies in the competition section, named India Gold, selected from 170 Indian entries. India Gold is the only Indian competition section of feature films at the festival. Manipuri director Haobam Paban Kumar's Lady of the Lake won the first prize, Golden Gateway.
Film director Raj Kumar Hirani and Gayatri Yadav, executive vice president, Marketing and Communications, Star India, presented the award to Santosh and Satish Babusenan at the closing ceremony of the festival held at Rang Mandir, Bandra, on Thursday night. Among those present on the occasion were Bollywood celebrities Kabir Khan, Sanjay Dutt, Richa Chadha, Zoya Akhtar, Abhay Deol, Neha Dhupia, Kunal Kapoor, Anurag Kashyap, Nawazuddin Siddiqui, Sonam Kapoor, Shakun Batra and Ayan Mukherjee.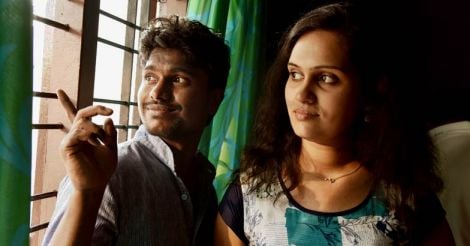 A still from 'Ottayaal Paatha'
Also Read | The only Indian movie set to wow the audience at Cairo Film Festival is in Malayalam
The jury for India Gold comprised Turkish film director Reha Erdem; Mychael Danna who won both the Oscar and the Golden Globe for Life of Pi; Time magazine film critic Stephanie Zacharek; Polish filmmaker Tomasz Wasilewski and Taiwanese film director and photographer Yonfan.
The jury stated that Ottayaal Patha was "a film of a graceful, deeply compassionate nature, which tells the story of a son struggling to fulfill his duty of caring for his elderly father." "It explores the complex, tender moments between parents and children and shows the choices we make to find ourselves in our relationship with parents," added the jury.
The film features actor K. Kaladharan, Sarath Sabha and Krishnapriya.
The directors' first movie, Chaayam Poosiya Veedu (The Painted House) was the talking point for sometime after it was banned by the Censor Board of Film Certification (CBFC) last year.