The whole of Kerala is anxious to know who penned the song in Poomaram that has taken the social media by storm. While it was known that the song was rendered by Faisal of Maharaja's College, Ernakulam, the identity of the poet remains unknown. Abrid Shine, director of the film, talks about the much sought-after secret:
After Action Hero Biju I wanted to make a film with a campus background and had been travelling to collect enough material for the film. During the course of my journey, I came across an anecdote involving Nasil, a former chairman of the Maharaja's College union, who later agreed to be my assistant director. We then travelled to various colleges to collect information for the film as well as to select actors and singers.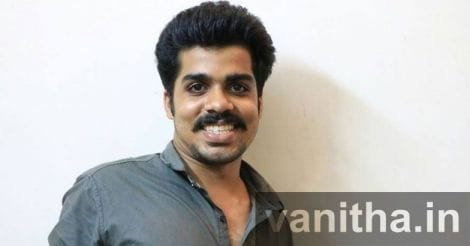 Nasil, a former chairman of the Maharaja's College union
At Maharajas College, I met many students and the bespectacled, guitar-strumming Faisal stood out among students who sang for me. He sang the song for me which has now become very famous. When I came to know that the song, which was popular in the campus, was to be made into an album, I requested it for my film and Faisal agreed. He said that the song had been passed on by seniors and no one knew who had composed it. I, then went in search of the composer.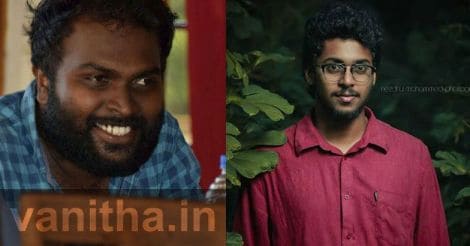 Sudheesh Sudan (L) and Faisal
My search zeroed-in on Sudheesh Sudan, who had studied in the college during 2007-2010. He said that he had collected the lyrics from a co-worker whom he had met in Pala while working as a tile layer. The person, from Kodungalloor, also used to work in a boat.
The song was fined tuned and sent to Kalidas who played the role with grace in the film. Almost all the students who are seen in the song sequence are award winners under various categories in university competitions and I know them all personally.
The song, which was released on Friday, had gathered seven lakh views on Youtube by Saturday, 10 PM. Then I got a call intimating me that the lyricist could be located. I went immediately to Kuzhoor village near Athani. There I met Vinod, who claimed to have written the song along with his friend Kannan and an anonymous person. They said that they were at a toddy shop at Kodumkulam when this anonymous person came, asked for a paper and pen, composed the song and sang it. His whereabouts are not known.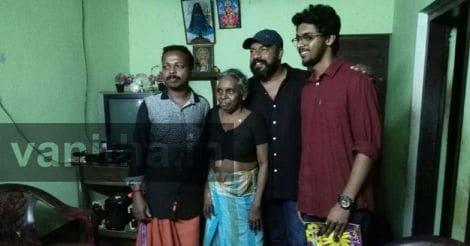 From left: Vinod, Vinod's mother, Abrid and Faisal
I am not sure whether this song was composed by the unknown composer or whether it had been passed down the ages by word of mouth. However, I heard it at Maharajas College. The credit for the song goes to many people who spread the tune at Maharajas and the college itself, which nurtures art.
Faisal Rasi is a gifted singer and time will prove his worth. One more tune is in his credit and that would come out soon.