Some movie characters remain with us even after the credits roll. And sometimes, the same is true for a film with perfect setting. When done thoughtfully, the artistic beauty in a movie can play a role more akin to a character and cannot be dismissed as just a setting.
Although the name Jayashree Lakshmi Narayanan has popped up alongside the latest Malayalam movie Charlie as its creative art director, she is not a new name in Mollywood. Jayashree is one among those who has tried and tested her skills with plenty of films including Neena and Double Barrel.
But creating Charlie's home was not an easy affair. The movie Charlie, which has Dulquer Salmaan and Parvathy in the lead roles has been receiving positive feedback for not just the stars, story and music, but also for its making. And so artists like Jayashree Lakshmi Narayanan need a big round of applause.
Onmanorama catches up with the art director of latest blockbuster movie:
Being part of Charlie
I knew cinematographer Jomon since we worked together in Neena. Back then, I remember him telling me about an interesting project with Martin Prakkat. Now, I really feel glad to have got the script. Every movie is artistic, but then with Charlie I got to explore more.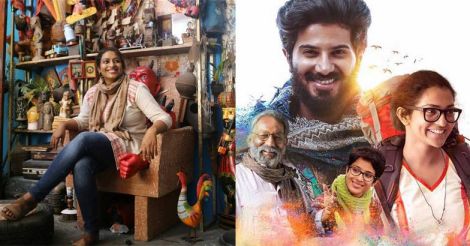 Creating Charlie's home was not an easy affair, says Jayashree
Setting up Charlie's mystery house
While briefing me about the movie, Martin wanted to create a house that would evoke a sense of curiosity for the female lead and for the viewers as well. Every room is different and with each room one establishes her own definitions.
Charlie was someone who lived his life to the fullest and who lived for other's happiness. Small attributions for him was that he loved nature, had vivid observation and was an artist himself. And with that he gave me full freedom to unleash my creativity.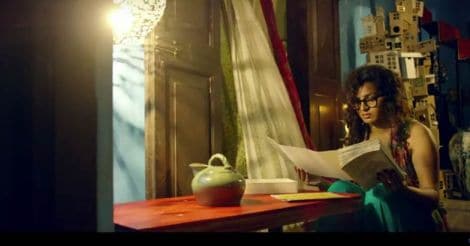 A still from the movie
Once I was settled, Jomon, Sameera and I used to sit together and discuss about every aspect of it. Since art, camera and costumes go hand in hand, it was necessary to know the merits and demerits of every tiny pieces we took to frame.
Thus small things like the drawings, colourful lanterns, the stairs, the books and the butterflies came to life in the small room.
Changing art
Art direction is not a new thing. Every movie has an art, yet most of the time it goes unnoticed. But things are changing. Art direction and cinematography are compatible with each other and help to create the perfect setting.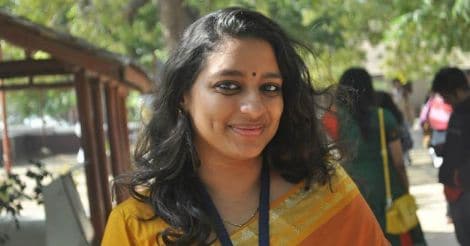 Jayashree Lakshmi Narayanan
The colours and tones used in each movies affect the viewers psychologically. If a movie is visually appealing, we wont feel bored at all.
If you pick Mani Ratnam movies like Dil Se or Alaipayuthe, you can see how the colours get together with fresh visuals that set the tone for the movie.
Art is not known among people. Only movies like Charlie can help in building the knowledge among common people. In Bollywood, the makers bring out making videos that help people to know how much effort has gone behind each scene. Since film and technology is developing over each passing day, so is art.
Most challenging project
Each project is a new lesson learnt for me. Charlie had been challenging enough with something new and fresh. Double Barrel demanded a wacky kind of setting cut away from the usual treatment.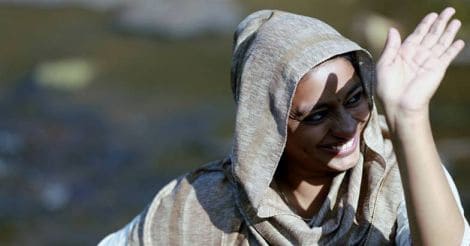 'Every movie has an art, yet most of the time it goes unnoticed'
The supernatural Tamil film Pisasu written and directed by Mysskin was something out of box. We even had to construct a whole new house just for the movie.
Upcoming works
Currently, I am at Dubai, working on the Nivin Pauly starrer Jacobinte Swargarajyam. The first look of Nivin and Sreenath itself has created a wave of curiosity, but I can't reveal any details regarding the movie as of now. It's a family drama.