With every passing year, a host of new faces light up the Malayalam silver screen. While some manage to cast a spell on the audience with their debut performances itself, others take time to carve an identity for themselves.
Actors Anusree and Aparna Balamurali definitely raised eyebrows with their stunning performances in Maheshinte Prathikaaram, but a newcomer too grabbed eyeballs for her realistic screen presence.
With just a supporting role, débutante Lijomol has managed to make her presence felt as Babychayan's daughter, Soniyamol, in the movie.
Although Lijomol is quite nervous about her debut performance, she feels grateful for all the positive responses she had been receiving ever since the movie released. Onmanorama in a candid conversation with the very soft-spoken actress in the making:
We are really eager to know about Lijomol. Tell us more about yourself?
(Laughs) Nothing like that. I am just a simple girl hailing from Peermade, Idukki. Currently, I am doing my Post Graduation in Information and Library science from Pondicherry University. After completing my degree, I worked for a TV channel and soon opted for Masters. Mine is a small family with my parents and a younger sister, who is pursuing her MBA at Thiruvananthapuram.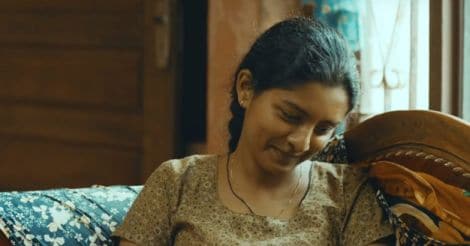 A still from the movie
So how did Maheshinte Prathikaaram happen?
A friend of mine happened to come across a casting call post through a Whatsapp group and it was their interest that prompted me to send across some of my snaps. About two weeks later, I was called for an audition.
During the audition itself, I frankly told them that I had never acted before and was not very good at dancing or singing either. They randomly gave me two situations. One to tell your best friend about a movie you watched recently and the other to enact a scene from the movie. All I could do was to be natural and did in my own manner. And soon the call came that I was selected for the movie. Everything happened so fast that it is still hard to believe that I could be part of such a good project.
How was it being with the team?
As I already said, it was a new experience for me and I was not confident at all. One good thing was that the film was shot at my hometown. And Dileesh chetan (director Dileesh Pothan) always emphasised that I should not act, but rather be natural. In fact, he never gave me time to think too much. All he would do was - come up and tell us, this is what we are doing and did it at that instant.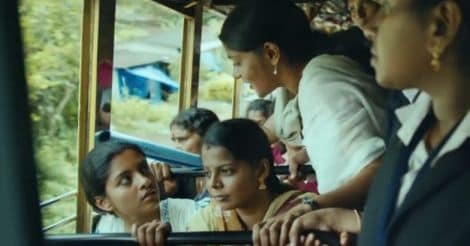 Lijomol feels lucky to have received a call from actor Jayasurya
It's the presence of great team mates that would actually boost your morale. And I got to do a few combination scenes with Soubin Shahir. Just like his roles in the movies, he is a complete entertainer. He leaves no chance to enjoy himself and make others laugh. Everyone made sure to give their full support to each other.
And Fahadh Faasil..
When I was told that I have been selected for the movie, which will have Fahadh Faasil playing the lead, I was curious to know about each of our roles. The very first day, we shot the funeral song-scene. All of us just met and held a few conversations with each other. However, the moment the camera started rolling, Fahadh seemed to be an altogether different person. That was really inspiring, for newcomers like me.
Like in the movie... who is your favourite Mohanlal or Mammootty?
(Laughs) No, no, that was just for the film. I like both of them. And I am a fan of Dulquer Salmaan. In fact for the audition, when I was asked to tell a friend about a movie I had watched, I talked about OK Kanmani.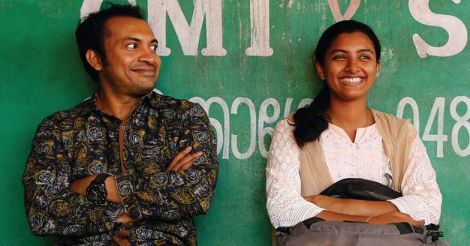 ''Just like his roles in the movies, Soubin is a complete entertainer''
So how's the response?
I have been getting quite a many calls ever since the movie released. And I feel lucky to get a call from actor Jayasurya. His words were really encouraging. He motivated me to do more such good characters and told he loved the way I did my part. He told me that I have the calibre to do more and that we would do a film together in future.
Your friends and family..?
I am yet to watch the movie. I will be coming to Kerala for my project related works by next week and will be able to watch the movie by then only. My family and friends were happy after seeing the movie.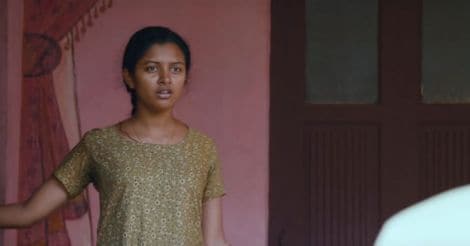 Acting is something I never thought about, says Lijomol
So has your life changed after the movie?
I don't have any belief in such ideas. I am what I am, the same before and after Maheshinte Prathikaaram. Honestly, I do not like to be identified with an actress tag. It was just a small interest of mine that led to this movie. I am Lijomol and that's enough for me.
In my hostel, when one person identified me with the movie, I told them – No, its not me.(Giggles)
So, what's next?
I don't know if I would be doing any more films. Acting is something I never thought about. I still don't feel very confident about this field.
Right now, I need to complete my studies and if possible would like to go for PhD.