Not a lot of people know that Miya's real name is Gimi George. Gimi was rechristened Miya when she was working with the team Chettayees, and that name soon became and has ever remained a synonym for that rare mix of beauty and talent.
While the year 2015 ended on happy note for the young diva, with Anarkali, Miya has a lot more to look forward for this year. While Onmanorama caught up with the actress, Miya was in the midst of a stage show. Excerpts:
Anarkali gave good feedbacks
Anarkali is one film that will always be close to my heart. Many gave me positive feedbacks for playing a strong-willed and gutsy doctor who does not mince words while speaking her mind. And it was natural. I had earlier worked with Sachy and he had given me complete freedom to use my own personal mannerisms. I am glad that it worked well. Apart from the film, being with crew on a completely new locale was so much fun. We went scuba diving and it was real fun.
Pavada, Thottavadi and Hello Namaste
After the role of a doctor, I got to play another medical professional, a nurse, and a traditional housewife named Simi opposite Prithviraj in 'Pavada', which is being produced by Maniyanpilla chettan.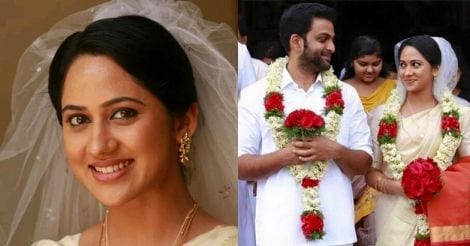 Miya in the movie 'Pavada'
Pavada is a story set in a village. It's not a typical countryside story, but the film has tried to incorporate the mannerisms, slang and lifestyle of village life. The dialogues are also in that style and the beauty of a village setting is explored in the film.
Meanwhile, Thottavadi, directed by George Varghese is a female-oriented film and my character is someone who is artistically inclined. I play the role of Anna, who belongs to an upper class family and is highly educated. She is married to P. Sukumar's character and her days are restricted to doing chores of her family, despite being someone interested in music and painting. A friend of hers comes into her life and the story progresses from the changes that brings. She is someone who is prompted to become brave and act upon it due to certain situations. Both the characters are different but I loved both as it portrays socially relevant issues.
When it comes to Hello Namaste, directed by ad film maker Jayan K. Nair. It was fun to be with people like Bhavana, Vinay Fortt and Sanju Sivram. The film, which has a strong flavour of humour, unfolds the warmth of friendship and I believe, the audience across age groups will enjoy it.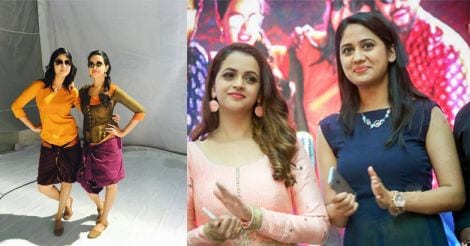 Miya and Bhavana
Third movie with Prithviraj
Although I have worked with Prithiviraj in a couple of movies, including Memories and Anarkali, it's in Pavada that for the first time I get to pair opposite him. Prithvi is an actor who strives for perfection in each shot. He's not someone who finishes his scene and leaves. He is a complete team player and knows how to boost his co-actors on sets. Not just perfecting his own role, he makes sure to work for the betterment of the movie. He is very friendly and supportive and what I love about working with him are the tips that he gives me to improve as an actress.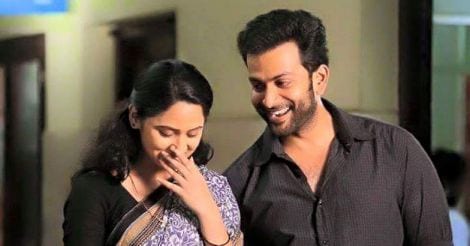 Miya with Prithviraj for 'Pavada'
Working with senior actors
I was lucky enough to be able to act with senior actors like Mohanlal, Jayaram, Biju Menon, Lal, Prithviraj and Kunchako Boban. Sharing screen space with experienced actors is an amazing opportunity to learn. Each person has different working style, teaching you something new.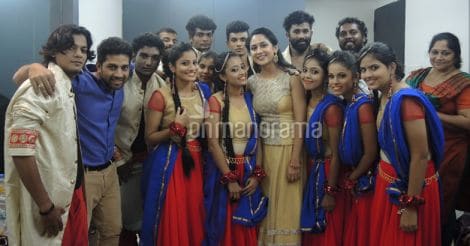 Miya with dance team poses for a photo before performing for 'Jayaragangal' event held at Thiruvananthapuram. Photo: Litty Simon
Evolution as an actress
Although I had keen interest in dance and music, I entered the acting industry accidentally. My debut was in a serial - 'Alphonsamma'. When the crew of the serial came to my school at Bharananganam looking for a new face, it was my teachers who suggested my name. And thus began the journey with serials.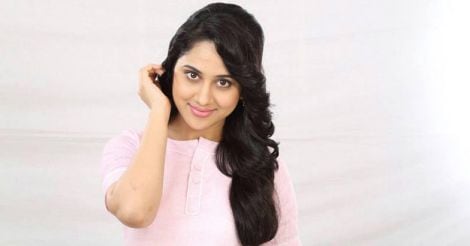 Miya's real name is Gimi George. Photo: Facebook
Now, with the latest film Oru Naal Koothu, it's my fourth film in Tamil. I have never felt that I am working in another industry. People are so friendly there too, which really made me comfortable. I feel acting is a universal art that goes beyond borders. Kollywood is bigger than M-Town and the working pattern of technicians is totally different. However, I enjoy it.
When I did Amarakaviyam, I never thought people would love my character Karthika. Recently, I came across a video on my Facebook page featuring various shots from the movie. I will be seen in a similar getup once again in a cameo appearance for Valleem Thetti Pulleem Thetti, directed by debutant Rishi Sivakumar.