Director G. Marthandan is a relieved man now. The Prithviraj-starrer Paavada, his third directorial venture which hit the screens on Friday, has been greeted with a warm reception at the box-office.
The director, who wanted a big hit to put behind the memories of Acha Din, his second film which sank at the box office last year, is happy that the failure made him mentally strong and motivated to work hard to meet the expectations of fans and movie buffs. Marthandan, who believes that failures are nothing but a work-in-progress to success, gives credit to his entire team for the success of Paavada, and is magnanimous in taking personal responsibility for 'Acha Din's failure.
Excerpts from an interview: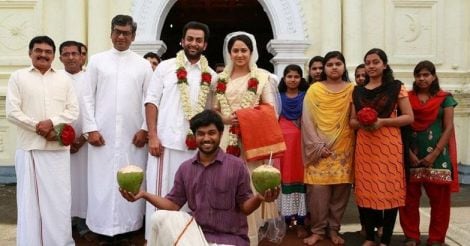 Paavada has taken the box-office by storm on the opening day itself? How do you react to this success?
To be honest, I really can't express my excitement and feelings. I'm so much happy that the film has clicked. I have been receiving a bevy of congratulatory calls since the movie's first screening. It is something that has never happened in my life. It isn't fair to single out a person since there was tremendous team effort in the making of Paavada.
You had come under heavy criticism on social media following Acha Din's failure. Is Paavada's success your answer to such hostile criticism?
There is no question of revenge or tit-for-tat because every individual experiences success and failures in every stage of life. I too had to deal with one. That's all. I never make films to get flopped. Both Acha Din and Paavada were made with the same passion and dedication. I was heartbroken when the former had a poor run at the box-office. The responsibility of that failure rests with me. Looking at the brighter side,_ Acha Din_ taught me several lessons and helped me make a successful film.
You showed great courage to bounce back and direct another film immediately. What was the driving force?
In fact, Paavada should have happened much before. I have committed to do it even before I was signed to do Acha Din. The film got delayed due to some technical issues. I believe things will fall in place at the right time. As I had tasted failure, the success of Paavada tastes delicious.
You appear to be an emotionally sensitive person.
I may be a filmmaker, but beyond that I'm just another human being. I cry when I feel sad and I laugh when I'm happy. Isn't that the right thing to do? I was down in the dumps when I confronted certain challenges while filming Paavada. But now my heart is filled with joy seeing the reception to my film. As I said, I can't even express that feeling.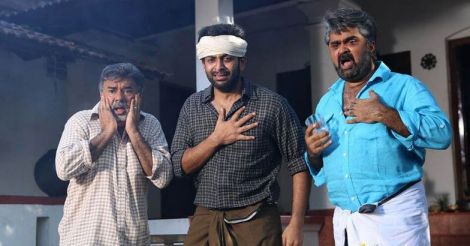 Can we attribute Paavada's success to its strong plot and the powerful script?
Absolutely. Bibin Chandran, the scriptwriter, is a good friend of mine. I'm much obliged to him for gifting me such a beautiful script. Prithviraj, who had rejected four other stories earlier, readily accepted Paavada's script and decided to sign the movie. So, the scriptwriter deserves special credit for the film's success. The director or the hero comes next only.
How do you rate 'Pampu Joy', the character played by Prithviraj?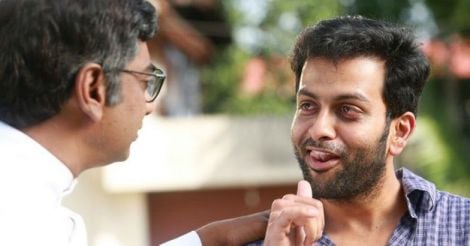 As I said, Prithviraj was floored when he heard the story. He could get under the skin of the character and imbibe the essence of the role. I think Pampu Joy is one of the best roles in his career.
Was there any added pressure in directing the 10th movie of a producer like Maniyanpilla Raju?
Never. Because we knew each other for several years and he is like a guru to me. I had been wishing to direct a film produced by him ever since I worked as an assistant director in Chotta Mumbai. When I got the chance finally, he gave me all the freedom to do what I wanted. So I was under no pressure at all.
As per reports, the 'guest appearances' in Paavada have stunned the audience.
I'm happy to hear that it worked. Thanks to all who came forward to cooperate. I don't want to reveal more and spoil the suspense.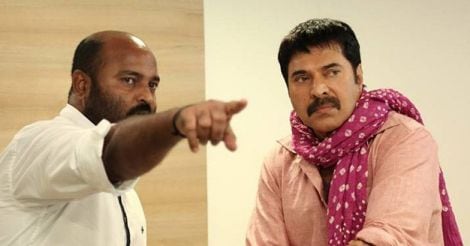 Can we look forward to another Mammootty- starrer from you?
Definitely. He is one of my favourite actors whom I respect and hold in high esteem. So, failure of a movie is not at all a reason to stop working with him. I think Paavada's success would inspire me to do another film with Mammookka.
What are your upcoming projects?
At present, I'm not committed to do any film. I will take up another project only after thoroughly enjoying the success of Paavada.