There is no compromise when it comes to cinema, even if it means taking pains or making others undergo a bit of hardship. Long before he appears in front of the camera, Prithviraj takes extra care to undertake meticulous preparations, just like a director would. Some might construe this as intrusive and dub him arrogant. But Prithviraj likes to see it as his artistic freedom.
In the age of new generation cinema and its heroes, Prithivarj earns the plaudits of all generations alike by portraying on-screen heroes of the past generations like J.C. Daniel and B. P. Moideen.
What transformation has Prithviraj the actor undergone in the thirteen years from Nandanam to Pavada?
Malayalam cinema itself has undergone a sea of change. Even the factors being considered when making a movie have changed. When I came to cinema, I longed to be part of the fraternity of reputed directors and their teams. That has changed now. Big names do not matter as much as the content of the cinema. It is important to sincerely present a theme.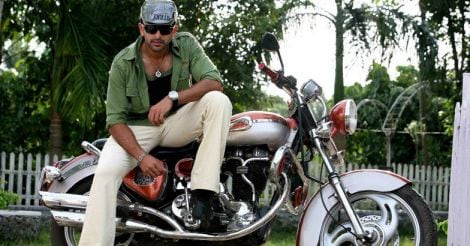 Malayalam cinema itself has undergone a sea of change, says the actor
It does not matter to which era the story belongs. This is the only factor I considered when Kamal sir narrated J.D. Daniel's story to me for Celluloid and I considered myself fortunate to get diverse characters for my parts when R. S. Vimal told me the tale of Moideen.
Even as Ennu Ninte Moideen became one of the biggest success stories of Malayalam cinema, differences of opinion between Kanchanamala whose life inspired the story and the film's makers have created controversy...
A true story will have many interpretations, especially when made into a movie or play. Even while imbibing 90 per cent of the story, the script will incorporate a 10 per cent cinematic element. It happened with Celluloid too. Controversies are generated without understanding this fact.
I had only spoken to Kanchana'edathi' (a kinship term for addressing sister) before doing this film. She told me about how she insisted to Vimal that I play Moideen. The humongous amount of research material that R. S. Vimal accumulated for making Ennu Ninte Moideen is good enough to go into the making of five or six more movies. B. P. Moideen's brother B. P. Rasheed knows everything. I have not spoken to Kanchana'edathi' after the controversies erupted. We have not yet seen each other in person. Similar controversies had also arisen when Celluloid that tells the story of Malayalam cinema's father J.C. Daniel had came out.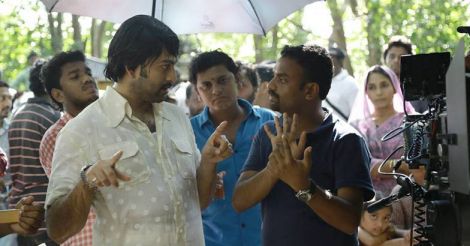 Prithviraj with director RS Vimal on the sets of 'Ennu Ninte Moideen'
Prithviraj is being hailed by the very media who once hounded him...
I'm happy to see good things being written about me in the social media. The reason is, I know why I win those accolades – it has got to do with the kind of roles or cinema that come my way. However, I could hardly figure out why the same social media assailed me once. Sections of a TV interview were plucked out and comically presented. I did not respond. The interview is quite harmless if you see it in its entirety.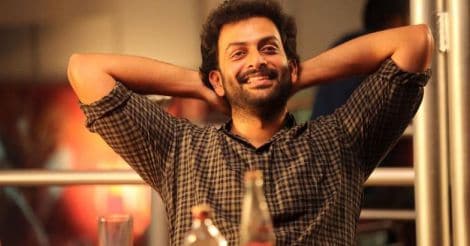 A still from 'Pavada'
I am not active in social media. My official Facebook page is updated not by me but by a team. I do have a Twitter account, but again, it is not active. I use the phone sparingly. My whole time is devoted to matters related to cinema and family.
Even when you choose films carefully, some films fail, while some others become big successes? Have you ever regretted doing a film?
It is only in the past 3-4 years that I got a grip of cinema as an actor. I have never regretted doing any of the movies that I did in this period. All of them have been to my liking. Well, once the movie comes out and I watch it, I've felt that it could have been done better. It is but natural for cinema to succeed or fail at the box office. It is the audience's choice. That does not mean that the failed movies are bad. I desire and strive to be part of successful movies. However my films might not be super hits.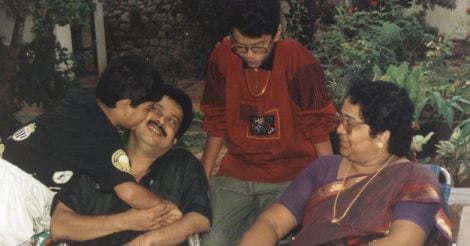 Prithvi with father Sukumaran and mother Mallika Sukumaran along with brother Indrajith
How are the preparations for playing Karnan of Mahabharatha coming along?
It is a movie being planned with R. S. Vimal. Vimal has only started out on the script. Such a movie requires much planning, including at the stage of scripting before the shooting begins. Not just the personality of Karna, but also his inner struggles are being examined in a different way in this movie. This will also be one of the most expensive movies in Malayalam.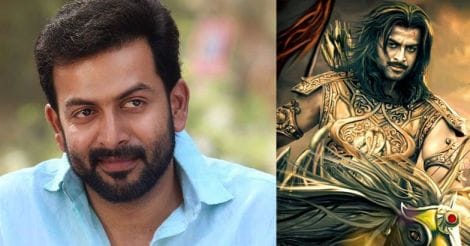 Prithviraj and the first from 'Karnan'
Will your directorial ambition find fruition soon?
That is indeed a dream goal. But for it to become reality, I will have to abstain from all other work for at least six months. The movies I have now committed to will be stalled. Therefore it won't happen this year. But I still nurse the thoughts in my mind to make it happen soon.