Her debut movie was shot in Lisbon over 45 days. The crew of 75 included acclaimed technicians and the lead pair of Prithviraj and Parvathy. Roshni Dinaker is a model worth emulating for all the girls out there who dream of donning the director's cap one day.
Roshni has been a costume designer in the Kannada, Tamil and Telugu movie industries for 14 years before she moved up the command chain. The twist in the tale came in the form of a friend's tale. Roshni was mighty impressed by a story narrated to her by her friend Abhijata Umesh, who studied cinema in New York. She went to Prithviraj with the story. The actor gave his go-ahead.
Roshni, however, did not want to take a chance while taking on additional responsibilities. She talked to Shankar Ramakrishnan and came out of the interview with another one-liner. That would become Roshni's directorial debut – My Story.
The young director in a freewheeling chat with Onmanorama:
Why Lisbon?
Lisbon was chosen as the shooting location because the beautiful European city was rarely featured in Indian cinema. When we reached the Portuguese capital, Shah Rukh Khan had just wound up the shoot of his movie. Portuguese cuisine is very similar to that of Kerala. You would bump into many sweet delicacies of Kozhikode there!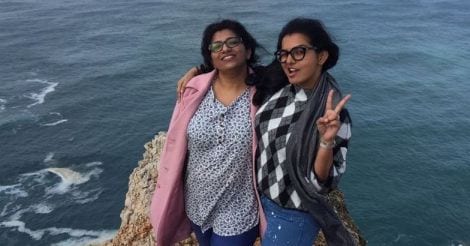 Woman power
To say women face countless blocks in entering any field is just an excuse these days. The times have changed and there is no hurdle for woman if she is talented. I met Prithviraj through a friend. He is a fine technician as well as an actor.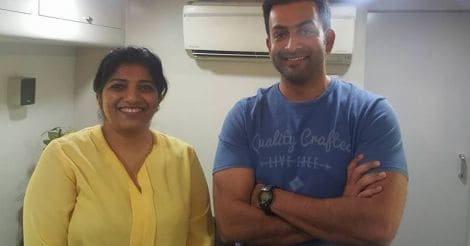 My Story
We came across the title of the movie unexpectedly in Lisbon. That was the name of the hotel where Shankar Ramakrishnan was put up while location hunting there. When he wrote the working title of the movie on the letterhead of the hotel, Prithviraj thought the hotel's unique name would make a better title.
The first story
Abhijata Umesh, the friend who told me the first story is no more. But she convinced me that I could get into a story. I will definitely make that story into a movie one day.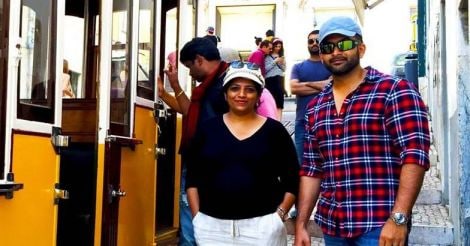 Star-studded crew
I wanted to work with top-notch technicians while making a movie. The movie was shot by Dudley, best known for his camera work in Chennai Express. Bishwadeep Chatterjee, who has worked on PK and Devdas, is the sound designer. Shaan Rahman has composed music for the movie.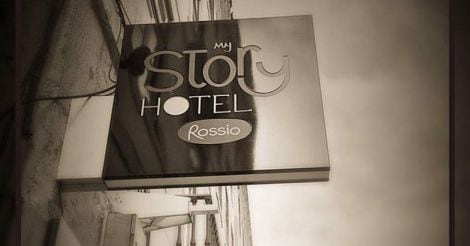 The hotel in Lisbon
Production
I always cherished a dream of making my own movie. That is why I teamed up with my husband O V Dinaker, a businessman and politician. My Story was made under the banner of Roshni-Dinaker Productions.
Born in Kodagu, Roshni was educated in Bengaluru. Her father Tomy Mathew hailed from Ramapuram near Pala. Her mother is Asha.